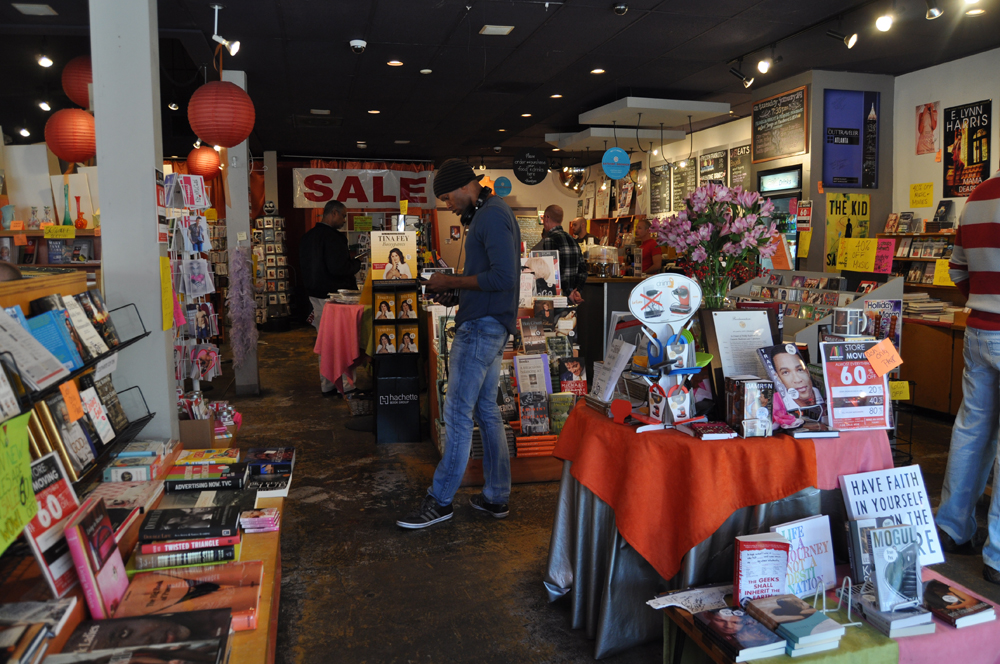 Wooden boards covered the windows of the abandoned disco at 991 Piedmont Ave. 16 years ago. Chips of paint fell off the outside walls piece by piece. This building on the corner had run its course—no business had succeeded in this location for several years.
That is how Outwrite Bookstore and Coffeehouse owner Phillip Rafshoon remembers the building when he moved in. He replaced the dilapidated dance floor with bookshelves, livening the dismal atmosphere.
The storefront windows, however, have been pasted with "sale" markers and "for lease" signs. Rafshoon recently announced he would  close the bookstore on Jan. 25 and must search for another location.
"Our lease is coming to an end, and the rent is the highest we've ever had to pay," Rafshoon said. "Our revenue hasn't increased as much as the rent."
Outwrite, which moved from its original location in the Midtown Promenade after three years, has provided a sense of community for book lovers in Midtown for a total of 18 years. The white brick building, bordered by a blue awning with rainbow flags, is a central location of Atlanta's lesbian, gay, bisexual and transgender community.
Although Rafshoon is still searching or a new location, he hopes to be able to stay in the Midtown area.
"Some people are working hard behind the scenes to find a good location that is financially feasible," Rafshoon said.
"It's a be-yourself-and-be-proud-of-who-you-are bookstore," sophomore Victoria Stuart said.
Stuart has been a dedicated customer for 11 years. When she goes to Outwrite, she often buys creative pins and displays them on her purse. Stuart hopes the new location will be nearby so she can continue her regular visits four times per week.
"When I heard the store was moving I was disappointed because it is a part of my Grady experience," Stuart said. "I'm so used to going there after school and getting coffee."
Rafshoon is dismayed by the thought of having to relocate.
"I hate that we have to move," Rafshoon said. "We've been a part of this community for so long, and we have so much support here. It has become our home."
After Rafshoon publicized the move, the public responded by donating books and purchasing more online, he said.
Senior Caitlin Wade is among several Grady students in the Gay-Straight Alliance who stepped in to raise funds for this LGBT landmark. They organized a bake sale in December and raised $54. All of the proceeds were donated to Outwrite.
"We are really appreciative for all of Grady's support," Rafshoon said. "Every bit helps."
When Rafshoon first decided to open the bookstore in November 1993, he faced many skeptics who believed there was not room for a bookstore in the area and that nobody would purchase any books, he said. Rafshoon said Outwrite's success has blown away the community and proven how wrong they were.
"It was an instant success from day one," Rafshoon said. "It was beyond my wildest dreams."
Through his bookstore, Rafshoon hopes to continue guiding the city to be more progressive and inspiring others to do the best they can do.
"It is not just a bookstore but a symbol of strength, not just for the LGBT community, but for the city of Atlanta at large," he said.