Holding out in the NFL is Becoming a Trend
When the Pittsburgh Steelers' star running back, Le'Veon Bell, held out for an entire season because of a contract dispute, he seemed to start a trend with an increase in the amount of player holdouts. Players are now using this method of protest to spark talks between them and the front office.
Holding out in the National Football League(NFL) is when a player refuses to play. Personally, I believe holdouts are too much of a headache for casual football fans like myself. As a fan, you want to see the star players of the league play their hearts out on the field but when they're not happy with their contract, they sit. Talent is just gone to waste when these holdouts occur.
When star athletes are being underpaid, holding out can be a reasonable way, and sometimes the only way to improve contracts. But, sometimes players get too greedy for the front offices' liking. For example, last season, Bell declined a rumored 5 year, $70 million deal with the Steelers in order to become a free agent the next season. If Bell was to agree to this contract, he would've been the second highest paid running back in the NFL.
Another example includes Dallas Cowboys running back Ezekial Elliot who is explosive, shifty and a nightmare for defenders on the field. He led the league last season in rushing yards with 1,435 (95.7 p/g) and finished 2nd in snap share (93%) just behind Carolina Panthers running back Christian McCaffery.
Eliott is going into his fourth season of his five year rookie contract and will be severely underpaid if his salary remains unchanged. However, the Cowboys are facing a situation that makes it difficult to give Elliot his desired contract. Cowboys Quarterback Dak Prescott and wide receiver Amari Cooper are both seeking contract extensions as both are on the last year of their deals.
Los Angeles Chargers running back Melvin Gordon may not be as high profile of a player as Elliot but his talent on the field cannot be ignored. Gordan finished fifth in total touchdowns with 14 despite missing 4 games. He also led the league in running back catch efficiency ending the year with only 7 drops.
Gordon's holdout definitely takes the cake for ugliest out of the two. The running back is looking to get either a raise and a contract extension or a trade. Unfortunately for Gordon, it doesn't look like the Chargers want to do either of those things. According to ESPN, Gordon refused a $10-11 million per year offer from the Chargers, which would have made him the fourth highest paid running back in the league. If Gordon and the Chargers can't reach an agreement, the holdout will continue.
It seems as though this standstill will result in Gordon sitting out for at least a few games into the 2019 season. As for Elliot however, time will tell.
Leave a Comment
About the Contributor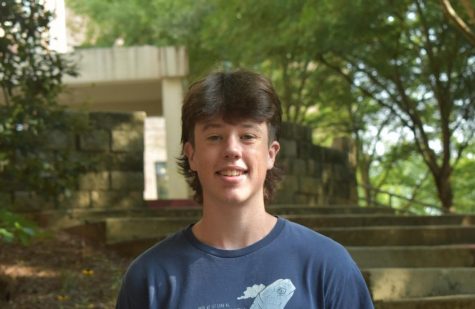 William Randall, Sports Managing Editor
Will Randall is a senior and this is his third year on the Southerner staff. When he's not writing sports stories, he can be seen playing them as he's...