Three students accused of sexually assaulting classmate in Piedmont Park
Kiki Soto, Comment Managing Editor
May 14, 2019
Hang on for a minute...we're trying to find some more stories you might like.
Three male students have been arrested in connection with the alleged rape of a 14-year-old female student.
According to an Atlanta Police Department report, the female victim and a male friend decided to skip class and go to Piedmont Park shortly after first period around 10 a.m. on May 8. One teen boy invited two of his friends to come along.
According to the Atlanta Journal Constitution, citing an Atlanta Police report, the students ended at bathroom in the park and two of the boys tried to get the girl to perform sexual acts. The victim said she was raped by one of the boys. The group took the girl's bag and her cell phone.
Police said the girl went back to school where she tried to find her belongings. Police were called to the school after another student alerted a teacher to the alleged sexual assault, telling a gym coach that "she was raped," according to the report as broadcast on FOX 5 News. The 14-year-old was then taken to the hospital.
"Atlanta Public Schools is aware of the alleged incident, which occurred in Piedmont Park, not on campus. The Atlanta Police Department has the jurisdiction and we are cooperating with them on their investigation," said APS spokesman Ian Smith said in a statement.
According to both media outlets, Atlanta Police arrested all three boys involved. Two of them are charged with criminal attempt, false imprisonment and aggravated sodomy. The third suspect is charged with rape, false imprisonment and aggravated sodomy.
Tuesday evening, Grady's Principal Dr. Besty Bockman sent out a letter to parents.
"Dear Grady High School Families, our school was made aware of an alleged sexual assault that occurred off campus at Piedmont Park which involved four Grady juvenile students.  Currently, the incident is being investigated by the Atlanta Police Department and Atlanta Public Schools is cooperating with APD. This is an active criminal matter and we have learned that the media may soon be reporting about this incident. The district takes incidents of this nature very seriously, and our number one priority remains the safety and security of our students," Dr. Bockman said.

About the Writer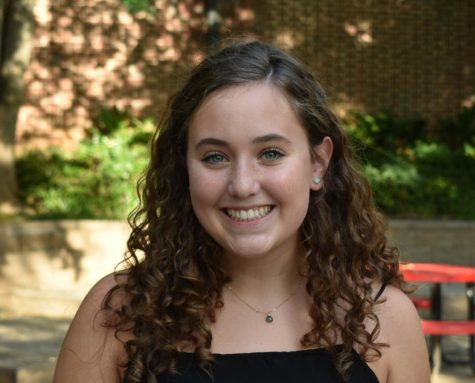 Kiki Soto, Co-Editor in Chief
Kiki Soto is a senior and Co-Editor in Chief of The Southerner. When she is not working on the newspaper and website, she is running around playing varsity...