Plains, birthplace of President Carter, provides unique experience to travel-goers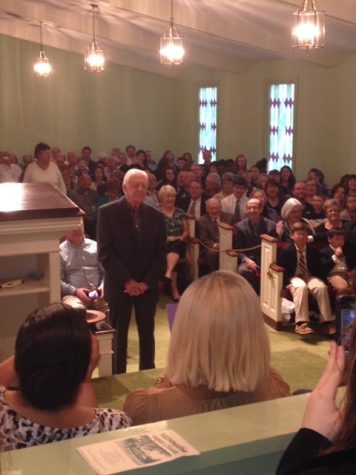 Many people living in different places around the world are so focused on traveling as far away from home as possible that they forget to experience the wonders close to home. A short break is the perfect time to travel around your city and see what brings tourists there.
If you enjoy American history and politics one of the best places to travel is Plains, Georgia, the birthplace of the 39th U.S. President, Jimmy Carter. Plains is about a three-hour drive south of Atlanta. The town offers a different look into former President Carter's life and how growing up and living in a small town affected him.
One of the highlights of Plains is the boyhood farm of Carter's, where he lived from age 4 until college. Earl Carter, the former president's father, grew corn, cotton, peanuts and sugarcane. The farm has been restored to its original appearance from 1938. Here you can see the family home, fields and store. Free walking tours are offered by the National Park service Saturdays and Sundays at 1:00 p.m.
The former Plains High School serves as a museum and visitor center, showing the old school where Carter attended. Other rooms show the life, work, and accomplishments of the Carters. There are movies and exhibits speaking about his presidency and humanitarian work through the eyes of those who know him and benefited most from what he does.
One of the lesser known attractions is the Habitat for Humanity Global Village and Discovery Center. Habitat for Humanity is a nonprofit organization that builds and improves homes for people around the world. Carter is still involved in Habitat for Humanity and volunteers every year, even at age 95. The Village and Discovery Center is an outdoor museum of homes that the organization builds in different countries worldwide to combat poverty and homelessness.
Maranatha Baptist Church is a wonderful place to go on Sunday mornings. Whether or not you are Christian, Baptist or even religious, you can come and listen to Carter teach Sunday School two weekends a month. This is the church Carter grew up going to. He speaks about many things and takes pictures with visitors.
Because of the high demand to see Carter, the services will most likely be full. Secret service does high security checks around the building. People who arrive at 5:30 a.m. are almost guaranteed to get a seat in the sanctuary. The class begins at 10:00 a.m., but the doors open at 8:00 a.m. to begin seating.
Learning about one of America's presidents and meeting him in person is an excellent experience I would recommend to anyone.
Leave a Comment
About the Contributor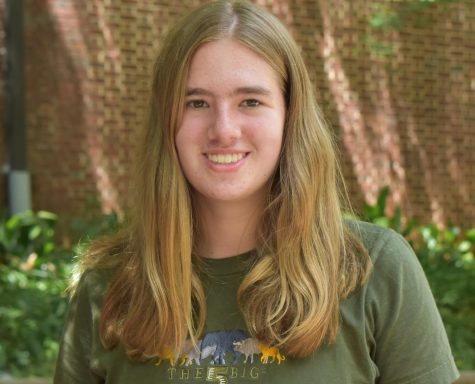 Annie Laster, News Section Editor
Annie Laster is a sophomore and section editor of Lifestyle. When she's not working on the newspaper, she is traveling, hiking, playing volleyball, or...