Mock Trial Gala will honor Assistant Principal Vincent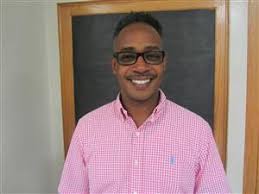 The Grady Mock Trial Team will be honoring Willie Vincent, assistant principal, at the 2018 Grady Gavel Gala on Nov. 24. Vincent is often described as the "man behind the curtain." Not only does he schedule AP classes for students, but coordinates scheduling, safety, attendance and occasionally discipline. He works a demanding, non-stop job. However, he feels every day is a day to solve a new problem.
"[Grady is] a fun place with great staff and students that make it a joy coming to work," said Vincent.
Before working at Grady, Vincent worked many other jobs. He was the assistant principal at Fulton County Schools – Riverwood and North Springs, went to seminary to become an ordained minister and worked as a hospital chaplain at Crawford Long. He was an assistant principal at Robert E Lee High School, music and English Language Arts teacher at Carver High School, and an English teacher at Alabama State University. Vincent even stepped away from school systems briefly to help with homelessness and people with drug addictions.
Currently, Vincent is also a church director and plays the piano along with the arduous job of working at Grady.
This past October, Vincent helped prepare the school for the PSAT, which proved to be one of his most taxing tasks. Once the PSATs were over, he immediately started scheduling for next year and working out the AP classes.
While Vincent never participated in mock trial in high school, he is well aware of the program and is impressed by what is done within it.
Vincent does not plan on leaving Grady. He knows how to make it all work. Vincent strives to make everything easy for students and teachers, even if the process behind it is difficult.
"I love Grady," Vincent said. "I love it here."
The Mock Trial team is honoring Vincent for all he has done for the students, faculty, and staff at their Gavel Gala. Tickets for the Gala can be accessed with the link below.
https://www.paperlesspost.com/flyer/go/2X232WvFXzR1lzCA64RJ?utm_campaign=desktop_flyer_share_dialog&utm_medium=email&utm_source=email-preview&utm_content=inline