Junior Gomes-Johnson runs ultimate camp in Brazil
Ultimate Frisbee stands out to many Grady students as the sport that is driven by the "spirit of the game."
Junior Djourdan Gomes-Johnson along with Jasper Reschauer, a senior from the Atlanta International School, and Georgia Leggett, their friend from England, took this sport to Brazil last summer and conducted a two-week Ultimate Frisbee camp for underprivileged children. They are continuing the camp this summer with other Grady students. Reschauer collaborated with Gomes-Johnson to create the camp for a school project, and chose to have the camp in São Domingos do Prata in the state of Minas Gerais, Brazil, where Reschauer's mom was raised.
"Jasper created this idea, and since we're family friends, he brought me onto it, and I jumped right in," Gomes-Johnson said. "So, we started this 10-month campaign of raising money, sending out letters and emails to everyone we knew. Just before the camp, we realized we needed some assistance because we'd be handling 80-plus kids; so, we brought Georgia [Leggett], another family friend of Jasper's from England, to help us out."
Leggett, a senior from Britain, assisted not only with running the camp, but also fundraising and campaigning. She created many donation sites online and promoted the ultimate program though social media.
Gomes-Johnson and his partners chose Ultimate Frisbee as the center activity of the camp because of values that instill teamwork, sportsmanship and physical fitness. Ultimate Frisbee is self refereed, and the group believes Ultimate Frisbee encourages friendly attitude, fairness and self-control. Not only did Gomes-Johnson and others raise money to buy frisbees, cones and bibs, they delivered two daily meals to the kids during the two-week camp.
With the help of the Monique Leclercq Foundation, an organization that provides support for underprivileged children in Brazil, they recruited kids for the camp and found more volunteers in São Domingos do Prata. The foundation focuses on providing music, arts, meals, help with homework and athletic outlets to the children who would otherwise be on the streets. At the end of the camp, Gomes-Johnson and Reschauer donated the remaining money from what they had raised to the Monique Leclerq Foundation where they created an organic, sustaining garden with the money.
"I contacted the organization, and they ended up loving the idea," Reschauer said. "The foundation told us the sport appealed to them because Ultimate Frisbee teaches fair play. In ultimate, you can call your own fouls since the game is entirely self-officiated."
During the summer of 2017,  80 kids from ages 13 to 18 attended the camp and have been practicing frisbee weekly since. The camp was recognized by the town's mayor and secretary of sports, encouraging Gomes-Johnson to offer it again this summer. 
"This year we are trying to get more sponsors, so we have a couple contacts at the Brazilian Consulate where they've invited us to some of their meetings," Gomes-Johnson said. "We've talked to many businesses across Atlanta and also Brazil, like the Federação Paulista de Disco, a Brazilian frisbee  federation in Sao Paulo. Since we're having more kids, we need more volunteers too, so we reached out to a couple of friends including Lena Brown, a junior at Grady."
The three partners plan to expand the program to reach more children in São Domingos do Prata and bring along more students from Atlanta to assist.
"I first got started with this Brazil project when Djourdan mentioned it to my mom," Brown said. "I'm excited to be involved. Right now, we are fundraising by baking cookies and using social media to promote our project for next summer."
Gomes-Johnson, Reschauer, and now Brown, have high hopes for the ultimate program for the upcoming summer. With help from additional businesses and more fundraising, they aim to reach more children and bring professional coaches to improve the skills from the 2017 camp alumni.
"Throughout the 10-month campaign, I really didn't know what I was getting myself into," Gomes-Johnson said. "But, I look back at the actual camp we had for two weeks and realize it was the most satisfying thing I've ever done. One of our personal goals is to make this camp continuous because once we move on with our lives, we would like this to still be ongoing and expand to other communities."
Leave a Comment
About the Contributors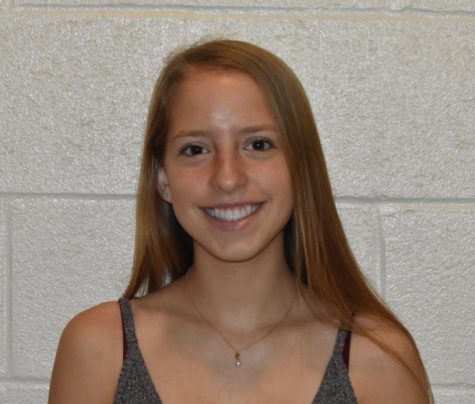 Anna Tischer, Online Managing Editor
Anna Tischer is a third year staff member on the Southerner and a senior in the graduation class of 2019. She is currently the online managing editor and...