Weather cancellations lead to school day extension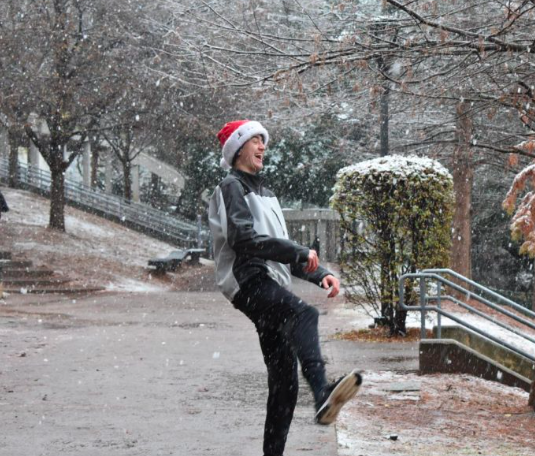 From hurricanes to snow storms, the 2017-18 school year's inclement weather incidents led to seven full-school day cancellations.
Due to the amount of missed classroom time, Atlanta Public Schools is extending the school day by 30 minutes until Mar. 30.
The district settled on the makeup schedule based on results of a community survey of options that also included utilizing February winter break days and a March teacher planning day and lengthening the start and end of the school day by 15 minutes. Nearly 15,000 students, parents, teachers, principals and community members voted in the poll that offered six different options.
"It was clear to me that we had to implement a plan to make up those days in order to keep our students on track," Superintendent Dr. Meria Carstarphen said. "Although, my personal preference was Option 3—make up the days on Feb. 19 and 20 during Winter Break and the Mar. 19 professional learning day — I felt it was important to engage the community in our decision-making process."
The new plan aims to make up for the lost instructional time by adding additional time to class periods for two months. At Grady, this will mean that roughly seven extra minutes will be added to each class for the days the schedule is in place.
Even though extending the day by 30 minutes was the preferred option in the poll, some students, parents and faculty are concerned about how the change will impact their schedules. For students who have after-school jobs, such as junior Colleen Miller, the schedule change makes it more difficult to get to work on time.
"My shift starts at 4:30, and it will be very difficult for me to make it on time considering traffic," Miller said. "I am worried that I will be late and that this will impact my job."
APS understands these concerns and is working to accommodate students who have athletics, extracurriculars or jobs right after school.
"Once we made the decision to make up the instructional time, we knew, unfortunately, that there would be some inconveniences associated with any of the options that were offered," Dr. Carstarphen said. "Employees in our transportation department are altering their schedules [for athletics], and we are working through challenges with the help of our athletic and transportation departments."
Even students who are not directly affected by scheduling concerns still fear that, in addition to the hours they spend on extracurriculars and homework every night, that an additional 30 minutes in the school day will force them to go to bed even later than they already do.
"I have extracurriculars that I have to stay late for, so I wouldn't get home before seven [in the evening] on most days," freshman Nicolas Kamel said.
For teachers, the 30-minute extension will also require an adjustment in their schedules. For teachers who are also parents, the makeup day plan will require flexibility.
"My daughters go to a charter school, [in APS] and they are not making up any days," said Susan Salvesen, who teaches civics and AP seminar. "They will be in aftercare longer because I will be getting home later. This means that I will have to leave sooner after school to try to avoid traffic and pick them up."
Despite concerns surrounding the makeup plan, many students recognize the importance of making up the time in class to ensure classes do not get behind. Additionally, students with trips planned over winter break will not have to miss classes.
"Given its gradual nature, this plan allowed for the most normality in the schedule and prevented me from missing extra instructional days," said junior Harrison Gray, who will be attending a school trip over winter break.
As the 30 minute extensions begin, APS will continue to ensure that students are able to deal with scheduling conflicts and that the additional instructional time is used effectively. Additionally, APS will work to further prepare for other weather-related school cancellations.
"When we know when weather is coming, we need to ask every student if they have a cellphone, a tablet, or a hotspot," said Carstarphen. "If they don't, we want to give them the technology so they can get access to their assignments [online] to do their work. We have to be more aggressive as a school system to put any tools we have in the hands of our students."
For related commentary, please see the following link:
https://thesoutherneronline.com/66359/comment/30-minute-makeup-plan-accomplishes-nothing/
Leave a Comment
About the Writer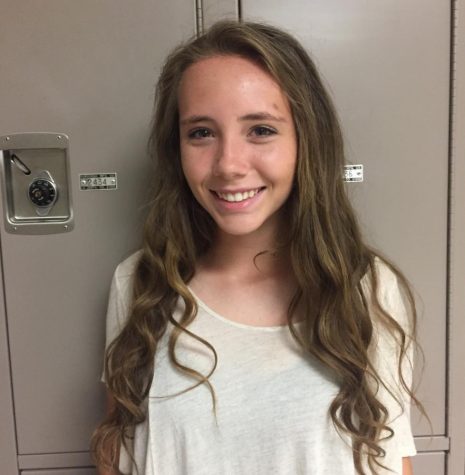 Sophie Rivard, News Section Editor
Sophie Rivard is a senior at Grady High School and the news section editor for the Southerner newspaper.