Student stands up to broken bathrooms with a drill
Hang on for a minute...we're trying to find some more stories you might like.
By Charlotte Spears
With a few twists of a drill, sophomore Bradley Colburn-Stanger created something no Grady student could've imagined: a restroom full of doors that locked. This September, during a rehearsal for Grady's fall play, Almost, Maine, Colburn-Stanger took a drill from the scene shop and marched into one of the girls restrooms ready to fix the locks.
Broken stall doors is a common problem for Grady girls. In almost every girls' bathroom there is at least one stall that doesn't close correctly. Either the locks don't close, don't line up or are nonexistent. Before Colburn-Stanger installed locks, the bathroom in the music hall didn't have a single stall that closed.
"I hate having to hold the bathroom doors with my foot or leg or have someone else hold the door for me, so I just decided to fix the bathroom doors in the music hall myself," Colburn-Stanger said.
Because of dysfunctional locks, a line of people forms to use the restrooms between classes only to wind up confused when the lock and the socket of the stall doors are an inch apart. Solutions for this problem primarily consist of pressing a foot up against the door or having someone else in the bathroom hold it closed. However, until recently, no one took action to fix the broken locks.
"I really admire Bradley for doing that," sophomore Sarah Anderson said. "I watched her fix the lock and it was pretty cool. She was upset the doors didn't close and were ignored and decided to act on it. I definitely admire that."
Colburn-Stanger is concerned about how the upkeep of Grady bathrooms are generally neglected.
"The bathrooms are forgotten," Colburn-Stanger said. "When you go into any of the bathrooms, there is a good chance it's out of toilet paper or the toilet is clogged. The fact that students have to fix these problems, which shouldn't even be problems in the first place, is annoying. I think the people who put [the doors] up in the first place just wanted to get it done."
Dr. David Propst, assistant principal, defends the administration. According to Dr. Propst, maintenance problems are solved through the process of filing a complaint, requesting a work order and are then addressed properly.
"If something doesn't work all you have to do is tell someone to fix it," Dr. Propst said.
In 2012, Dr. Propst orchestrated a fundraiser to fix the maintenance problems in the school. Starbucks, The Home Depot and Sherwin-Williams were some of the companies that helped with the project. Project Grady, as it was called, collected $250,000 to update bathrooms, the courtyard and hallways. Five years after the fundraiser, complaints are resurfacing.   
The broken stalls mean longer lines for the bathrooms that do work. Sophomore Emily Brown often finds herself late for class after waiting in lines for the restrooms.  
"You need [a partner] to hold the stall door, so if you don't have one then you are stuck waiting in line for on stall that works and isn't clogged," Brown said.
However, some people disagree with the idea that these problems should be blamed on the maintenance staff.
"It's not really a matter of negligence and more of a student abuse issue," art teacher John Brandhorst said. "Our maintenance crew moves as fast as they can to get to problems and broken fixtures. Students hang out in the bathrooms, sit on the sinks, write comments, scratch the mirrors. It only take a few people bent on damage to really screw up a room."
Colburn-Stanger agrees that the students play a role in the bathroom maintenance.
"I think [the students] shouldn't pull on the locks," said Colburn-Stanger. "I just wish that people would respect the things in this school that people worked hard on and not break things just because they can."
No matter who is responsible for the faulty faculties, Colburn-Stanger isn't going to sit and wait for someone to fix the obstacles for her.
"By the end of the year I plan on fixing all the locks," Colburn-Stanger said. "I hope to have them done by winter break. It sounds crazy, but it's my goal."

About the Writer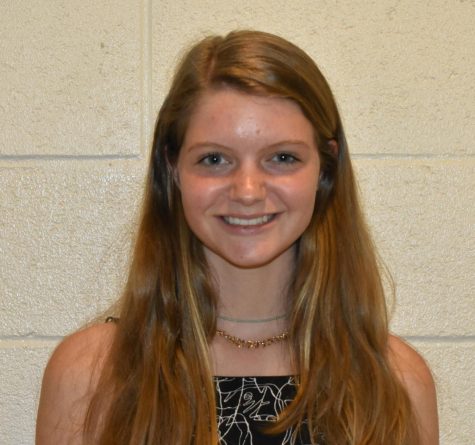 Charlotte Spears, Co-Editor in Chief