Grady alum uses theatrical talent, passion as career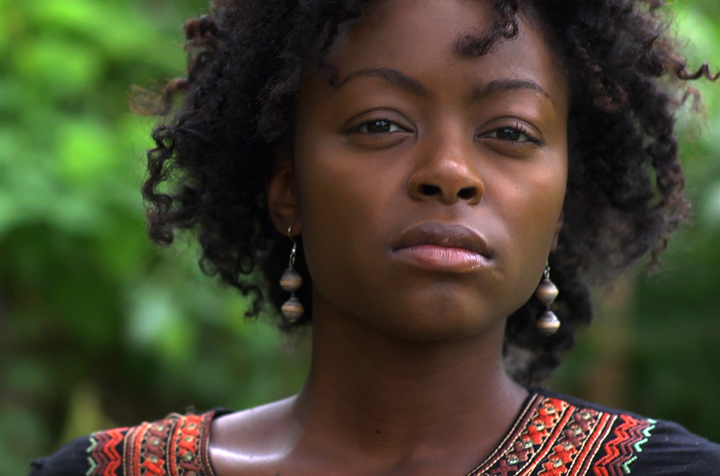 From her roles in numerous productions, to her work directing and acting, Grady alumnus Danielle Deadwyler, Class of 2000, has made a name for herself, using talent and a passion to convey her message.
"Recognizing and acting on my potential has been a big success," Deadwyler said.  "I'm less inclined to give myself credit because I've got a long way to go. But I'm proud of my family, proud of my arts family, and excited about the projects swirling around me right now."
After receiving her Masters of Arts in American Studies from Columbia University, the actress starred in shows all over TV. Deadwyler guest starred in Black Entertainment Television's "Being Mary Jane'' and has become a series regular in the Oprah Winfrey Network's "The Haves and the Have Nots.'' She has also performed locally in "The C.A. Lyons Project'' at the Alliance Theatre.
Deadwyler has been very successful in her young career but she looks toward the future to further explore her passion in the field of theater.
She is currently working on a performance art project with the Living Walls organization, an Atlanta nonprofit that supports local artists. The organization chose Deadwyler as the inaugural recipient of the Laura Patricia Calle Grant, which recognizes artists who work to educate and promote social equality.
Deadwyler's mission is what inspires her to act and take part in performance arts.
"Feminism or womanism is an imperative aspect of what I practice because my awareness is heightened to the inequities that oppressed people experience," Deadwyler said. "My intention is to explore the ways oppressed groups like black women navigate these challenges presently, and how they historically rebel and create space for healing."
Many students at Grady share Deadwyler's beliefs.
"The more we talk about these issues, the more you hear other people's opinions, and the more change we get in the way you look at something that someone experiences everyday," junior Alanzo Price said. "I think it's great what [Deadwyler] is working for. It is extremely important for people to talk about issues like racism and sexism, especially when it's coming from the actual person who's experiencing the prejudice. "
Moreover, some students have worked to create change in the areas of race and gender equality. 
"A lot of people wouldn't ever try to do anything," said junior Nina Stern, who helped lead Grady Feminists For Dress Code Reform two years ago.
The movement helped raise the issue of restrictions on the girls dress code.
"What Danielle is doing is really important," Stern said. "It shows us that if you have a problem, do something about it."
Deadwyler said Grady left a lasting impression on her.
"Grady was integral to my career," Deadwyler said. "It provided early knowledge of performance, theory, media, theatre, and the platforms to practice what I do now. I had a full pre-education to my career now."
Grady drama teacher and long time drama director Lisa Willoughby, who taught a freshman Deadwyler in an introductory drama course, believes that theatre is a great place for self-expression.
"Unlike most arts, theater has to have an audience at its most basic level, it's a community," Willoughby said. "Instead of other arts where the art can be in isolation, theatre gives the audience the opportunity to attend and consider others' ideas.''
Some students in the Grady theater department are inspired by all of Deadwyler's accomplishments. Kendall Stroud, who has held major roles in Grady plays such as "The Secret Garden,'' also sees theatre as a great vehicle of expression.
"Acting, singing, dancing, everything artistic really, was created to tell a story or to express an emotion and it's one of the few things that I feel can speak to the hearts of anyone," Stroud said. "I think it's great what she's doing. It's refreshing to see someone do something positive in the entertainment industry." Deadwyler is very thankful to have found theatre and a platform to express herself.
"I happen to have been privileged enough to work in film, television, and performance art," Deadwyler said. "Theatre showed me the energy, the discipline and the collaborative effort that goes into art making and I've been committed ever since." ?