Grady faculty taps Spearman as 2012-2013 Teacher of the Year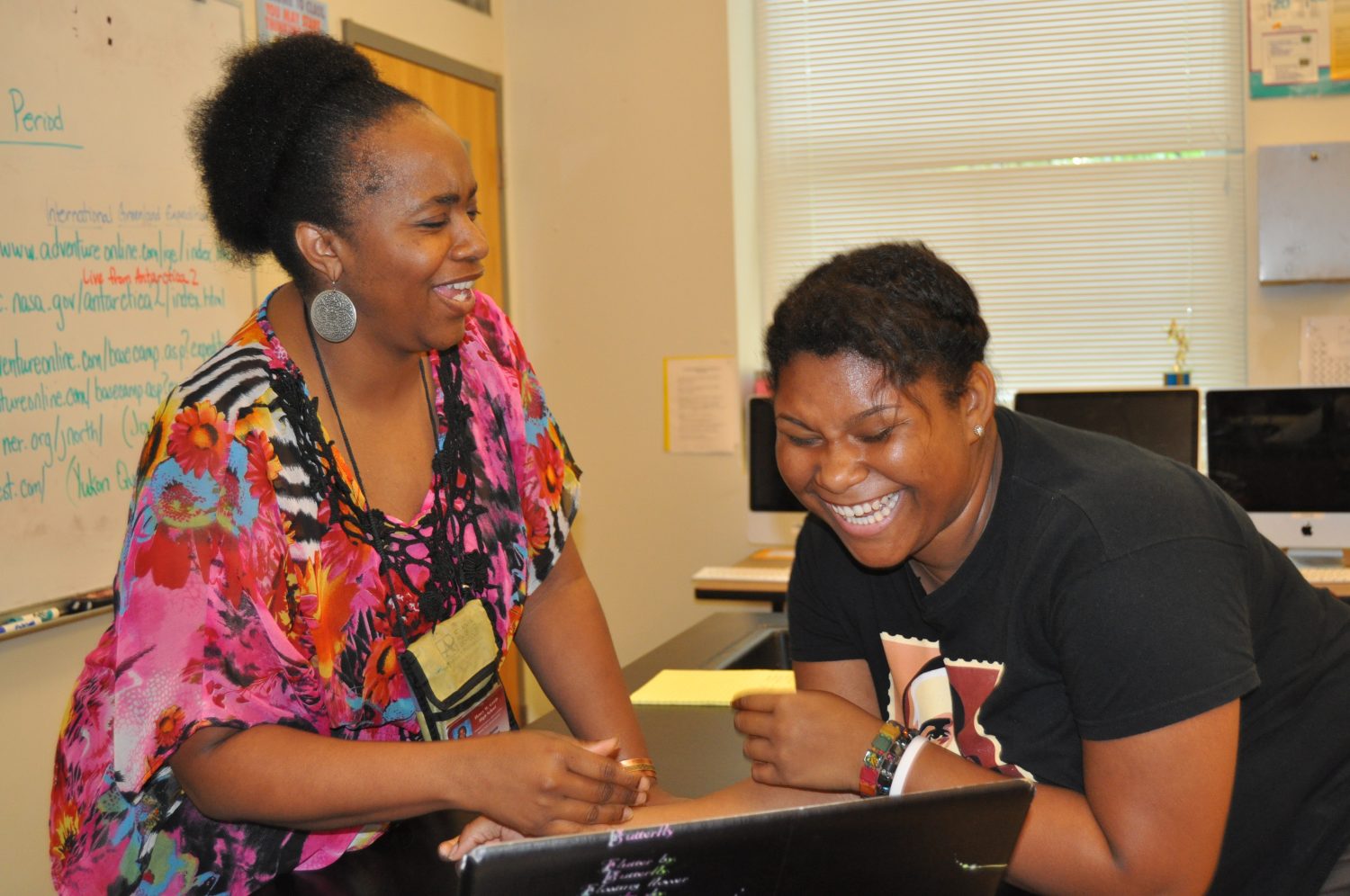 The Southerner
May 9, 2012
BY LAUREN SCOTT
Dr. Cadence Spearman has been named Grady High School's 2012 Teacher of the Year.
On March 21, Spearman was in Athens attending the Georgia Science and Engineering Fair  when she received the news from a faculty member.
"I actually got a text message from someone at the school— It said 'Congratulations, you're teacher of the year!'" Spearman said. "I was very, very excited."
The accolade, awarded annually to a single teacher, was bestowed upon the AP Biology teacher for the 2012-2013 school year—recognizing her for excellence in teaching inside and outside of the classroom. No stranger to the profession, she has been teaching for more than 10 years, at APS schools North Atlanta High and Washington High. Although it is Spearman's fellow faculty members, teachers and administrators who selected her for the honor, her students agreed that she deserves the title.
"She's a cool person outside of the classroom," senior Marquis Junior said. "But [at the same time], she sticks to her guns. She makes sure that we get our work done."
Senior Cheryn Moore, a student in Spearman's honors biology and AP biology class concurred.
"Since day one, she's showed us how to be successful beyond her biology class," she said. "She's given me tools that will prepare me for college. She's always stressed the importance of working hard now so that it will pay off later."
Spearman says her motivation to be a high school teacher stemmed from the positive impact her high school teachers had on her life.
"I get a lot of questions from people asking, 'Why high school when you can teach elementary or middle?'" Spearman said. "I had great high school teachers, and the thing I remember was how prepared I was, even after high school. So I'm constantly telling my students, 'You know, you're going to leave here one day, and you need to be prepared. 'The best thing I can do is know that when you leave [my classroom], you'll have some skill that you can use in life.'"
She is candid with her students; she feels an important aspect of her job is sharing her mistakes with students in hopes that they will learn from them and be better.
"My favorite thing about teaching is having conversations with my students," she said. "I like to feel that I'm motivating a student that feels like they can't do it. A lot of times they've had bad experiences, or no one ever pushed them or told them that they can [be successful]. I want students to feel like they can do it, and it makes me feel really good that I can be a part of that."
The most challenging aspect of the profession, she says, is the plethora of outside influences— whether it be a student's personal problems, or family issues that affect their performance and behavior. She hopes to create a comfortable, candid learning environment for each and every one of her students.