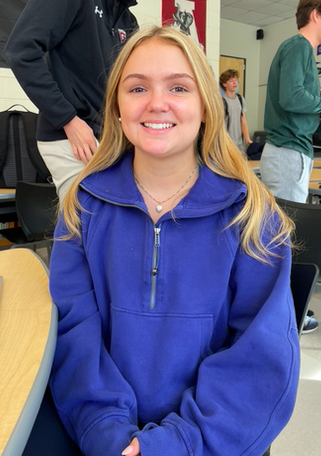 Balancing school, tennis and the various other extracurriculars she participates in, senior Olivia Allan is always busy. One of her long-time passions, having played since she was six years old, is a frequent after-school activity. She has played on the Midtown team since ninth grade and has also been a captain for the last two years.
"I really love tennis because it has always been this outlet for me, both physically and mentally," Allan said. "Sometimes it feels like I have a lot of responsibilities, whether it's school or other responsibilities, and tennis has kind of always been there."
Besides tennis, Allan is the Student Government Association (SGA) senior class vice president.
"Being the SGA vice president hasn't been too much on my plate, but at the same time is a decent responsibility," Allan said. "Running with Claire [Diem–senior class president] was fun, but now we actually want to do things to make this last year for the senior really fun and enjoyable."