Senior Walker thrives in theater community
At only 5 years old, senior Bee Walker found a passion for performing on stage. Walker's love for theater began after going to see her first show while she was in the hospital with cancer.
"I started doing theater when I was 5 at a community theater in Florida after being in the hospital with cancer," Walker said. "I saw a show …and immediately fell in love."
Theater wasn't all about performing for Walker but finding people, as well. The welcoming environment increased her love for theater. 
"Theater helped me find a community and friends when I wasn't sure how to find them," Walker said. "Especially, when I had to miss half of kindergarten due to cancer, I felt as if I had a safe group of people."
Transferring to Midtown her junior year, transferring from where? Walker has been in as many productions as possible. Her most recent role was Velma Kelly in the spring musical "Chicago."
"Chicago has surpassed every single one of the 30+ shows I've done in my life," Walker said. "It was the most challenging, by far, and that's what made me love it so much."
Walker has been in six Midtown productions, each role being very different. The diversity of her roles shows her range; theater teacher Jake Dreiling has seen this first hand. 
"I think each one of [the students] brings something different to the table, and I think that's what makes her such a good performer, too," Dreiling said. "She can play this high comedy kind of character, like in Sister Act, or she can play someone like she just did in 'Chicago,' which is a different animal. I think with each one, there was something awesome about what she did with each role."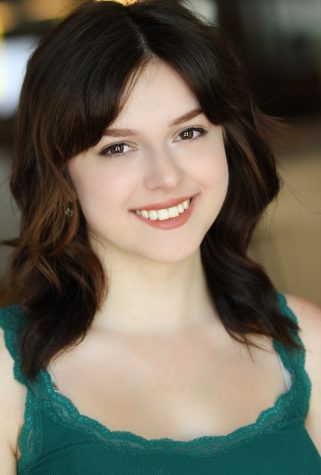 Walker's friend and fellow theater student, junior Sadie Kyle, admires the way she is able to portray her roles. 
"Bee is super expressive and really takes time to get to know their characters," Kyle said. "They are able to find places of similarity within themselves to the character, which allows the character to come to life."
Midtown theater has provided opportunities that Walker said she would not have anywhere else, one of those is ThesCon. ThesCon is a theater convention that takes place every year where theater kids come together and participate in different workshops and activities.  
"Last year at ThesCon, my friend and I got to do a duet on the mainstage at the closing ceremony," Walker said. "It was so much fun, and I wouldn't have been able to do it without Mr. Dreiling and Midtown theater."
Walker also participates in theater outside of Midtown, with a group called Lips Down on Dixie (LDOD). It is a non-profit organization that performsThe Rocky Horror Picture Show. 
"It's a volunteer-based group, so all the roles are cast by a raffle system," Walker said. "I'm trained as Janet, Columbia and Magenta."
For her roles at The Rocky Horror Picture Show, Walker spends only a week learning her parts. The cast changes every week. 
"When getting cast for a character, you have about a week to learn the part," Walker said. "You work with screen accurate coaches and everything to get you prepared. No cast is exactly the same every week, to make it fair."
Walker performed with the group at Atlanta Comic Con this year. 
"Performing at Comic Con was unlike anything I've ever done," Walker said. "I went to conventions when I was younger and always wanted to be in a performance group at one. Getting to do it with LDOD was a dream come true." 
Kyle has also acted in a few shows with Walker and finds her support comforting on stage. 
"Bee is one of the best hype people ever," Kyle said. "It is great to perform with them because they will always try to support you and to bring up the mood of the cast."
Walker is very flexible and eager to take on challenges for new roles. Dreiling sees how she pushes herself with her work. 
"A lot of it is her willingness to just try anything without really questioning it," Dreiling said. "That's good for anybody that does that kind of thing, but she has a sponge-like quality to just take any kind of direction or other things and try to incorporate it into her work."
Kyle looks up to Walker, even after such a short time of knowing her.  
"Bee has acted as a role model for me," Kyle said. "They are so incredibly talented and, I'm sure a lot of people look up to them."