Universities need to rehash mental health policies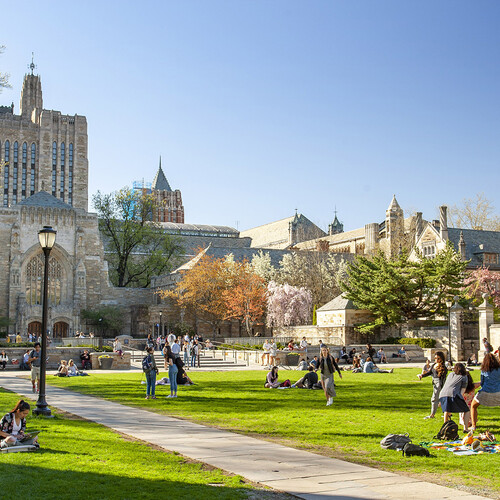 College is a big change. The reduced amount of one-on-one support can lead students to slip through the cracks. According to Zara Abrams of the American Psychological Association, "more than 60% of college students meet the criteria for at least one mental health problem." Instead of supporting students, some competitive schools are brushing mental health under the rug.
Yale University is currently being sued by students and an advocacy group for "systemic discrimination against students with mental health disabilities." The lawsuit alleges that Yale officials pressured students to take a "voluntary" leave of absence when they experienced significant symptoms due to a mental health disability and if they didn't, they would be forced to involuntarily withdraw. 
This lawsuit is not the first of its kind. APM Reports published an article in 2017 depicting a similar incident happening to a student at Stanford University. This student was in the hospital due to suicidal thoughts when an assistant dean told them that they would probably have to take a year off of school. The school was later sued by the Disability Rights Advocates for a similar situation to what Yale is currently being sued for. 
Additionally, in 2004, a student sued George Washington University after he had received a letter charging him with "endangering behavior" after checking himself into the hospital because of a negative reaction to his antidepressants. His "endangering behavior" was in violation of the school's code of conduct and he was told he could attend a hearing before the judicial board, which could result in suspension or expulsion, or he could withdraw and seek treatment. 
The Americans with Disabilities Act protects college students with mental illnesses. This means giving them accommodations such as specialized housing, extended deadlines or a reduced course load. Schools forcing a student to withdraw because they show signs of mental illness could be in violation of this act, hence the lawsuits.
It's understandable for a school to remove a student from campus that might do harm to themselves or others, but students battling mental illnesses that don't put themselves or others in harm's way should be given the resources and help they need to stay in school, instead of being forced to withdraw. 
America in general has seen a rise in mental health issues over the years. According to the CDC, more than 50% of Americans will get diagnosed with a mental illness over their lifetime. Offering support, in general, is vital, but especially to college students as they don't have the same support they had in high school. Getting help to students early could help decrease both mental health issues and the stigma around them in the future.
The American Psychological Association reports that students are accessing counseling centers at a higher rate and "stigma around mental health issues also continues to drop, leading more people to seek help instead of suffering in silence." Students want help when they are struggling and will reach out for it. Sadly, in cases like the three mentioned above, those students were reprimanded, rather than rewarded or supported after asking for help.
Implementing things such as support groups can be beneficial to students who are struggling with mental health issues. The American Psychological Association also reports that "groups can help students work through challenges such as social anxiety, eating disorders, sexual assault, racial trauma, grief and loss, chronic illness, and more — with the support of professional counselors and peers." Offering resources such as this on campus could prevent students from needing to be hospitalized for mental health issues.
The recent and prior lawsuits against universities all over the country show that mental health policies on college campuses need to be adjusted. Students are suffering, and there are ways, such as expanded counseling centers and support groups, that can limit that.