Proposed 7 p.m. curfew encourages misconduct, not good behavior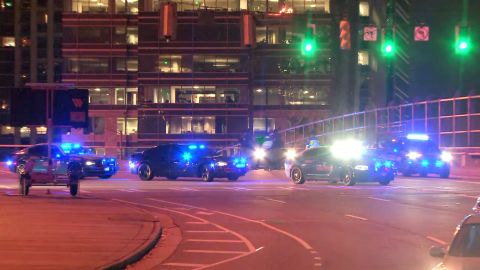 Following a shooting at Atlantic Station that killed a 12-year-old and 15-year-old the Saturday after Thanksgiving, Atlanta City Councilwoman Keisha Waites claims that stricter curfew guidelines for those under the age of 16, including a 7 p.m. curfew, will prevent future violence from occurring.
 But, the implementation of Waites's proposed curfew would actually raise the youth crime rate, as studies by Campbell Collaboration show that crime rates among youth increase after struct curfews are applied
On Nov 26., two Atlanta Public Schools students were killed during an altercation at Atlantic Station, resulting in two other APS students, a 15-year-old and a 16-year-old, being arrested and charged with two counts of murder, aggravated assault and a gang-related charge. Since the shooting, police have considered possibilities of increased security at the shopping center. Waites recognized the urgency of surveillance, and proceeded to suggest the new curfew time of 7 p.m. for those under the age of 17. 
Currently, Atlanta imposes an 11 p.m. curfew on minors. Although these regulations would appear to restrict students from working after-school jobs, Waites assures that the curfew wouldn't apply to those working. In regard to other out-of-school activities, the legislation would allow parents to chaperone young people to places such as shopping centers after 7 p.m.
The proposed legislation will also require any location that has experienced patterns of violence to integrate commercial-grade cameras into the Atlanta Police Department's Video Integration Center, programming that enables 9-1-1 operators to have access to the cameras.
Waites has emphasized the importance of reaching out to local shopping centers, malls and additional locations where large groups of youth gather without adult supervision, to partner in enforcing a new curfew. While Waites agrees that an enforced curfew is a step in the right direction to end gun violence, she thinks that violence is a result of unmet needs such as a lack of affordable housing, low-paying wages, and a lack of access to mental health services. 
While Waites's proposed curfew would seem to curb the recent growth of crime, previous enforcements of such regulations have shown to be ineffective in reducing crime, and actually encourage misbehavior. According to the U.S Department of Justice, youth curfews have been shown to discriminate against youth while criminalizing noncriminal behavior like going out to dinner or a movie. Additionally, youth curfews have shown to increase the likelihood of young people, especially young people of color, becoming involved in crime. 
Studies have shown that juvenile curfews damage already-strained relationships between police and youth of color, further increasing juvenile victimization and overall crime. Youth of color are considerably more likely to be arrested and questioned by police officers for breaking curfew, which contributes to the already monumental racial disparities in the United States justice system, and further traps people of color stuck in low-income communities and cycles of crime. Another factor in the increase of criminal activity is the fact that there are no witnesses to such activity on empty streets. Urban activist Jane Jacobs claims that well-populated streets are safer, while deserted streets invite crime. 
A study published in 2015 by the Campbell Collaboration questioned the validity of Washington D.C.'s juvenile curfew to reduce gun violence. Using audio sensor data, the authors found that gunfire incidents were significantly more frequent when the curfew was enforced due to the fact that curfews result in the removal of bystanders, reducing their deterrent effects on street crime.
While further restrictions on youth activity and gathering spaces may appear to prevent violence, previous studies and examples have proved that it simply encourages disobedience. Not only is the implementation of a curfew a quick reaction to previous altercations, it is an ineffective solution to a long-term problem. And as Waites stated, the root of youth violence lies in socioeconomic and resourcing problems, priorities Atlanta should be considering before the enforcement of a curfew.