US needs to commit to defending Taiwan in case of Chinese attack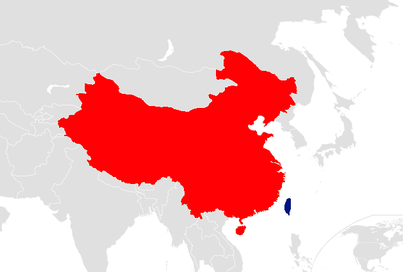 In recent years, tensions have risen between countries all over the world. While threats of invasion have always been prominent, most of the time, they're just threats. However, a break in this pattern of empty threats was seen with the Russian invasion of Ukraine in February. This invasion came after years of unstable relations with Russia and an increasingly deranged President Vladimir Putin. Russia and China have always been the United States' biggest competitors and with the invasion of Ukraine, Russia is the main focus. However, even with the atrocities occurring in Ukraine, the U.S. should not lose focus on China and its threat to Taiwan. 
The U.S. and Taiwan have had a long term partnership following the Taiwan Relations Act in 1979. The US Department of State describes the relationship between the two countries as, "a robust unofficial relationship." While the U.S. and Taiwan are unofficial allies, the U.S. has worked closely with, and supported, Taiwan for years. This needs to continue during times of crisis. 
China's threat of invading Taiwan is growing increasingly more likely. Carnegie Endowment  says an invasion could happen, "as soon as 2024." If this were to occur, the U.S. needs to commit to helping defend Taiwan. The Atlantic explains how catastrophic an invasion would be: "Such an event would destroy our defensive position on the first island chain, start the dominoes for our eventual expulsion from East Asia, and would probably precipitate the PRC achieving regional hegemony." The disastrous effects of an invasion could cause even the U.S. to suffer and lose its important geopolitical position.
The United States' positive relationship with Taiwan is largely built on trade. It is the United States' 8th-largest merchandise trading partner and 7th-largest source of imports in 2021. Therefore, not committing to protecting one of our business partners would result in a large economic loss for the U.S. and an even greater loss for Taiwan. 
Furthermore, Taiwan is also a democracy, just like the U.S. China is an authoritarian country and an invasion of Taiwan would mean a spread in authoritarian values. Therefore, it is in the U.S.' best interest to protect Taiwan and its democratic values. The US also has a very important position in East Asia right now and an invasion of Taiwan would jeopardize that. Pushing the US out of East Asia would make China the most powerful military force in the area, causing surrounding countries to be at its mercy. 
Some critics argue that the threat of possible U.S. intervention is enough to stop China from invading, but this is not true. The U.S. needs to commit to Taiwan now, with the threat of invasion rapidly approaching. Recently, Biden said "that America would leap into action if China attacked Taiwan." If the U.S. committed to defending Ukraine, a country that was in a similar situation, it needs to commit to defending Taiwan, a long time business and diplomatic partner.