Return of sideline cheer raises team spirit
After facing many obstacles last year, the cheerleading squad is back this season.
The team, led by senior captains Lacey Berreth, Taylor Ward and Ariyana Smith, and coached by English teacher Lexy Smolko, has begun practices to prepare for the upcoming football season.
"Since we have a lot of returners, practices have been looking good," Ward said. "We've basically been going over cheers and dances. The new girls that we have on the team this year, they're really picking up things well."
The return of football brings excitement to many students, but none more than the cheerleaders.
"Last year was really sad," junior Marissa Chamberlain said. "We had one game and there weren't any people there, so you didn't get to really experience what [Friday Night Lights] was going to feel like. This year, I'm really excited to be cheering in front of people in the big stadium."
Smolko is also feeling excited about the return of football and senses positive energy within the group.
"The girls are feeling absolute excitement for the return of football," Smolko said. "Last year was a pretty hard year for Midtown cheer, but I think we just pulled ourselves up by the bootstraps, and we're excited to cheer on and champion our boys."
Having gone a year without Friday Night Lights, some cheerleaders have mixed emotions.
"I'm really excited and anxious," Ward said. "I'm anxious to see how the football season will go, but I'm excited for actual games and seeing my friends out on Friday Night."
Smolko credits the close bond the girls have formed to the team's small size.
"[The team is] small but mighty," Smolko said. "I'm not used to having such a small team. We used to have more than 30 girls, and now we have 12, which is a really small number, and it's just three stunt groups with no alternates. Because it's so small, the girls have bonded quickly and they all know each other on a personal level, so I think that the chemistry is actually the best I've seen in my coaching career."
Despite the team losing many members, including the only boy, Ryan Jones, the team has quickly filled the spots.
"Everyone's been great, especially our new girls," Berreth said. "They've all really been trying their hardest and picking up super fast, and they're totally down to do whatever we throw at them. They've been really great and a hard-working group of girls, so I really appreciate that."
Smith agrees that the team chemistry is good and that spirits are high among the squad.
"This season I'm really looking forward to the new members that we have on the team," Smith said. "Our team, we're really good at bonding with each other and just having fun but also getting our work done, so I'm really excited to be with the girls."
So far, the group has been rehearsing cheers and focusing on integrating the new members into the program in preparation for the season's first games.
"We've just been teaching all the new people all the cheers and the fan dances," Chamberlain said. "Everybody has all of the cheers that we've learned down so far, and it's working well. I think we're all in sync."
Although the team has made quick progress, there are still some kinks to work through.
"I would honestly say our biggest weakness right now is our communication," Ward said. "We tend to communicate, but something always [seems to happen] and [someone] may not get it or something like that."
Where last year cheer focused on competition due to the cancellation of football, this year, the team isn't participating in competitive cheer. Berreth is sad but thinks it is necessary for the team.
"We had some challenges last year and have decided to take the year off just to get organized and more settled in our group," Berreth said. "I'm definitely going to miss it because it has been one of the highlights of my cheer career, but I think it's for the best. I think it's good that we're really focusing on game day spirit and stuff like that."
Smith also recognizes the decision's importance to the future of Midtown's cheer program.
"I believe that it was the best decision that our coach could make because we weren't all the way together yet and we did have a good first competition, but it really did need some improvement, and we didn't really have the time to improve all of that this year," Smith said. "I think it's a good decision, but I really wish we could do competition because that's more of my forte."
The team is looking forward to the season and bringing new life to Midtown football.
"I hope we can [have] a really great season, and I believe we will because we've come together so far, and we have so many more practices to go," Smith said. "I hope we really show out for the games and can reach the audience how we're supposed to."
Leave a Comment
About the Contributors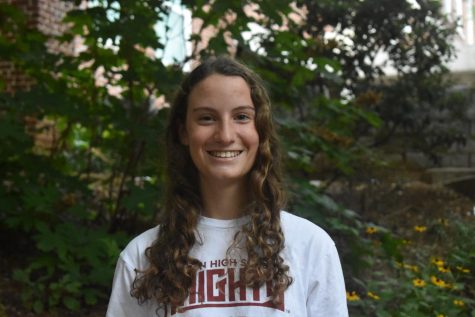 Shay Bowman, Lifestyle Managing Editor
Shay Bowman is a senior and this is her third year writing for the Southerner. When she's not writing, she's playing club and school soccer, practicing...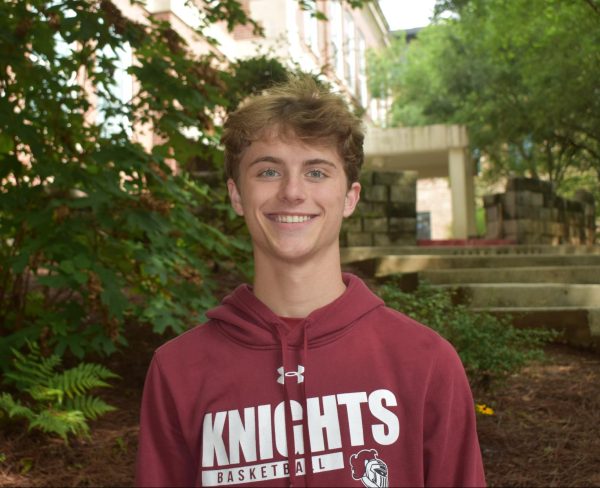 Charlie Kane, Sports Associate Managing Editor
Charlie Kane is a senior and this is his third year on the Southerner. When he's not writing, he plays basketball, soccer and hangs out with his friends....