Pope departs after 16 years, wins Marian P. Kelly Award
The Marian P. Kelley Award, which honors Kelley's work at Grady High School in 1970 as one of the first African American women teachers and English Language Arts Chair, is given by seniors each year to whomever they choose as their favorite teacher from their time at Midtown. This year, seniors from the Southerner staff chose to award history and theater teacher Lee Pope.   
Having taught at Midtown for almost 16 years, history and theater teacher Pope is leaving the community this year, as he moves back to New York City. Many Grady alumni, students and colleagues will miss Pope, namely for his charismatic personality, one of the things that they think makes him an admirable teacher. 
"I like how understanding he is; he feels more like a friend than a teacher," junior Nicholas Perantoni said. 
Originally, Pope didn't want to teach after college. Growing up, his parents both taught. Currently, at 86 years old, his mother is still a professor at Jacksonville State University in Alabama, where Pope attended.
"I was an actor in New York before I was a teacher and a theater major,"  Pope said. "I started getting work, but then I got a job for a soap opera and realized this [acting] isn't what I want to be doing anymore."
After this realization, he lived in New York for five years. Having grown up in Jacksonville, AL., Pope later moved back South, to get his master's degree in education "just in case," Pope said. 
In the years following, he adopted two kids, son Avery and daughter Alyssa. Pope raised them both by himself and has since never looked back. Now, moving back to New York, Pope explains his love for the city. 
"I love being in [New York City]," Pope said. "I have loved New York since I was a kid. When I first got there, I hated it, but then I saw my first Broadway show and told my father, 'I want to live here,' and so I lived there and loved there.'"
Grady alum Eliza Renner, who graduated in 2014, still remembers Pope for the impact he had on various theater productions, including "Rent," "Anything Goes," "Hairspray" and more.
"My junior year, I got really close with Mr. Pope and my friends did, too," Renner said. "We would eat lunch in his classroom if we could. We sought him out in homeroom, before school and after school, because he was our beloved friend and believed in each of us so much. He really knows how to use story-telling as a way to convey deep learning."
Many students, including junior Margaret Kimbrough, agree that Pope is a teacher unlike anyone else. Kimbrough thinks Pope he has such a passion for what he is teaching and conveys that through class day-to-day. 
"I love how engaging he makes his class," Kimbrough said. "Listening to a lecture doesn't seem like much fun, but Mr. Pope always teaches so animated that it's never boring."
Not only was Pope a dynamic teacher but, Pope helped through hard times outside of the school environment, Renner said. 
"He was and still is always so supportive," Renner said. "In 2018, Mr. Pope and his amazing mother came to see a show that I was in in New York, and it simply meant the world to me to see someone who believed in me so much come through four years later to keep on supporting me."
Today, Renner, who is an independent theater artist, said that a lot of her reverence for the arts can be traced back to Pope and the many other drama teachers at Midtown.
"From him, I learned the value of building strong relationships and doing right by them over time," Renner said. "All of my teachers have made me who I am, Mr. Pope especially."
Students, including junior Ryan Lewis, enjoy how Pope creates strong bonds with his students.
"Mr. Pope makes me laugh everyday, and when I see him in the hallway, he always does funny things," Lewis said. "He is so welcoming to everyone he meets."
Not only do the students care for Pope, but Pope cares for his students. 
"The best part of the job is the kids — the rest can go away," Pope said. "I love what I do so much. Give me a stump and some kids, and I'll be perfectly fine. Just let me tell my stories."
Pope not only cares for his students, but has also grown true friendships with many of the teachers at Midtown. 
"I have worked at this school with some of the most incredible teachers," Pope said. "Really, truly passionate, dedicated people that really want to see kids succeed, and that's what it's all about."
Lisa Willoughby, AP Language teacher and long-time friend of Pope for at least a decade, considers him as a dear friend and will miss him next year. Willoughby says she has faith that Midtown will find a good replacement.
"Our skills are really complementary," Willoughby said. "[Pope] has a sort of energy, a sort of vibrancy and this passion for teaching history. He and I share this philosophy about how to teach history and how students will remember it — stories."
Pope will be missed by many including fellow staff members, past and current students and those who won't get to have him as a teacher. Nevertheless, Pope will miss the school. 
"I will miss the community and how you can run into people from the school at the grocery store," Pope said. "I love when that happens." 
Pope explained the "switch" that made him decide to move back to NYC was sparked because of the pandemic.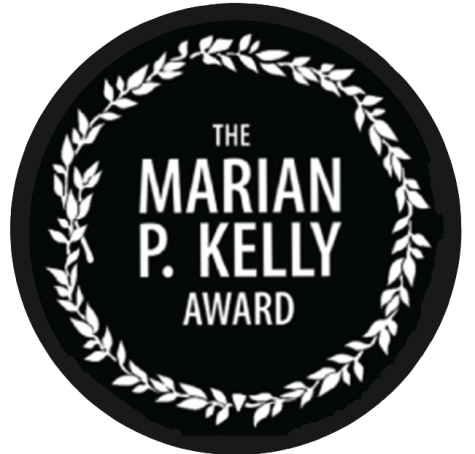 "When a friend of mine in New York passed away in the first wave [of Covid], I was shaken so much by it, that I realized you're not getting younger," Pope said. "You're not standing still in time, and if we don't live our lives now and enjoy the time we have, when we close our eyes for the last time, we don't get to have any more adventures. That's all I want. I just want to have an adventure."