APS should institutionalize voter registration as part of graduation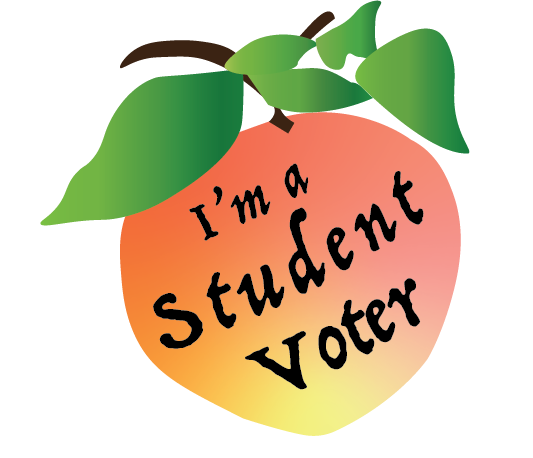 Voter participation dramatically increased across the nation during the 2020 presidential election. Eligible voters cast ballots at a rate of 66.8%, marking the highest voter turnout since 1992 and an increase of at least 5 percentage points over the 2016 election.
Voters ages 18-24 voted at a higher rate nationwide and younger age groups had the greatest increase in voter turnout. The percentage of voters 18-29 increased by 11 percentage points, and was even higher in the state of Georgia, where youth voter participation increased 14 percentage points.
Still, young voters have historically low levels of voter participation, and it remains to be seen whether the increase in youth voter turnout in 2020 is indicative of things to come. As many states, including Georgia, push voter suppression laws, it is increasingly important that Atlanta Public Schools and other school districts use their platforms to remove barriers and prepare students to vote. The simplest and most urgent way to do so is through an institutionalized requirement: to graduate high school, all students must be registered to vote.
One reason for the increase in voter turnout in 2020 can be attributed to increased voter engagement initiatives, particularly those that targeted younger voters. Leading up to the 2020 presidential election, APS partnered with the non-partisan organization When We All Vote to create the Good Trouble Voting Campaign. This initiative aimed to educate students about the importance of voting and help register eligible voters, resulting in 572 new registered voters across the district.
This type of voter registration effort is what school districts need, and yet, the Good Trouble Voting Campaign no longer seems to be in operation. Voter registration should not be handled through one-off campaigns that paint voting as a momentary importance, but rather should be something that is clearly and accessibly offered to every senior before they graduate.
Schools are the ideal environment to assist young people in voting preparations. Making voter registration a simple part of the graduation process would give many students the tools they need to be civically engaged as they move on to their post-graduation plans. Young people receive very little voting preparation, which leads to disparities in voting rates by race, education and other socioeconomic or demographic factors. Having institutionalized voter registration would ensure that all students in the district receive the information they need to vote.
However, having all seniors registered before they graduate does not necessarily mean that they will vote. Education on the importance of voting is still crucial in convincing young people to exercise their right to vote. Earlier this school year, APS organized a district-wide field trip in conjunction with non-profit organization Rock the Vote and Democracy Class Atlanta, a new initiative piloted by the district that works to include learning about democracy and local government in the social studies curriculum.
While the event drew criticism at the time for Covid-19 safety concerns, its more central problem is emblematic of similar youth voter engagement initiatives. Voter education, and voter registration, should be an institutional part of high schools rather than something that relies on one-time events and already-interested students to volunteer.