Boys cross country wins region
The boys cross country team won the Region 6-AAAAAA meet for the second year in a row.
Seniors Marcus Johnson, William Palmer and Everett Schroeder finished first, second and third. Senior Patrick Astoul finished 14th and junior Devin Tabourn finished 20th, all helping secure the first place team finish. 
"Coming in one, two, three, we just knew that we had won as a team and that was just a good feeling immediately to know that," Johnson said. 
The team's first five runners placed in the top 20, and all set personal records. Johnson beat his personal best by close to a minute, winning in 16:37. Palmer bested his pr with a 16:39.
"It was something like a 33-second faster personal record for me, so I was really happy with that," Palmer said. "I felt good, too; it was difficult; it's a race; it's not ever going to feel easy, but I was happy with how it went. It was a good confidence booster, going into state, as well." 
The team improved, beating city champion and 3rd place region finisher, Maynard Jackson. Midtown scored 40 points, second-place Chapel Hill scored 47 and third-place team Maynard Jackson scored 71. 
First-year Midtown coach William Mohney, formerly of Shiloh in Gwinnett County, believes the tactics of the race contributed to the win. 
"At least for my top three guys, we had some pretty good tactics," Mohney said. "One of the guys from Maynard Jackson was trying to do a late surge later on in the race. We kinda stuck around, and we were able to hang out with them, and then we were able to actually beat him at the end. I was pretty happy about how they ran tactically."
Palmer agrees the team's race tactics and a late push allowed the Knights to pull ahead. 
"We were worried about some of the Maynard Jackson kids beating us because they had beaten us in previous races, so we just had to make sure we didn't let them take the lead and gap us too early," Palmer said. "We wanted to stick with them as long as we could, and we were able to do that. We wanted to push and try and see if we could take the lead then and we did that, and they didn't come with us. It was exactly what we wanted to do." 
The familiarity of the course and small number of teams running gave the Knights some comfort. 
 "We were here a few weeks ago and ran on it," Johnson said. "I was good with the course. I was familiar with it. There were a lot less teams this time, but it made it really open; you could get in rhythm when you were running and just relax."
Despite the win, Mohney believes the team can drop times at the state meet on Nov. 6. The team expects junior Zach Spangler, who didn't run at region, to run in the state meet.
"[We are] just trying to get healthy; we had some runners out, so I'm just trying to improve their health, but then also trying to see if we can cut down," Mohney said. "Even though they ran a really good team average time, we are trying to see if we can cut that down even more." 
Heading into the state meet, the team wants to continue improving.
"I'm pretty pumped about state," Mohney said. "I do not know any predictions as of yet, but I want to try and create some chaos." 
Leave a Comment
About the Contributor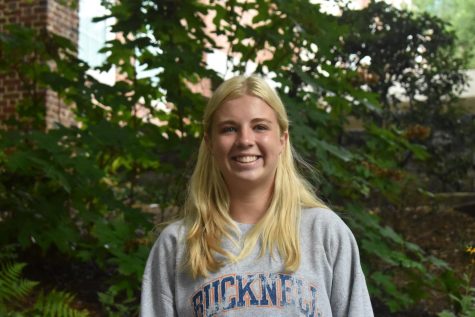 Archer Streelman, Co-Editor in Chief
Archer Streelman is a senior writer for the Southerner. She loves playing soccer, hanging out with friends and traveling. She is super excited to continue...