Potential Buckhead de-annexation could harm Atlanta and APS
Buckhead, Atlanta's wealthiest district, is trying to de-annex from the city and create its own local government. Two bills, one each in the Georgia Senate and the Georgia House of Representatives, have proposed a referendum to allow Buckhead residents to vote whether to de-annex or remain in Atlanta. De-annexation could cause the city and Atlanta Public Schools to lose a significant amount of their taxpayer money and place the North Atlanta cluster in a state of uncertainty.
The Buckhead Exploratory Committee, the organization pushing de-annexation says, "The City of Atlanta has displayed a pattern of neglect and disrespect towards our community which has caused crime to increase at an alarming rate, our infrastructure to crumble, and many residents to flee the area." The Buckhead Exploratory Committee and Bill White, a former New Yorker leading the effort, did not respond to requests for comment.
Over the past year, crime has spiked around the city. Data from the Atlanta Police Department show the year-to-date crime in 2021 is 10 percent higher citywide. Although the overall crime for Zone 2, which includes Buckhead, has increased by 7 percent, certain crimes have increased in the zone at a far higher rate. Murders in Zone 2 have increased by 83 percent from 2020 while increasing 15 percent citywide. 
North Atlanta sophomore Alexis Lubow, who lives in Buckhead, says crime has become a significant problem.
"It's rough," Lubow said. "My house got broken into. They saw my dad's keys in the front walkway … and that was scarring. That was definitely a huge, huge, issue."
Representative Todd Jones, who lives in Forsyth County, proposed the referendum in the House of Representatives.
"You've gotta go back all the way to the Declaration of Independence," Jones said. "At the end of the day, and I mean this sincerely, I think any group of people should, if they feel like they are not being represented properly, they should have the ability, with forethought and contemplation, and with as much information as possible to make the determination of how they should be governed."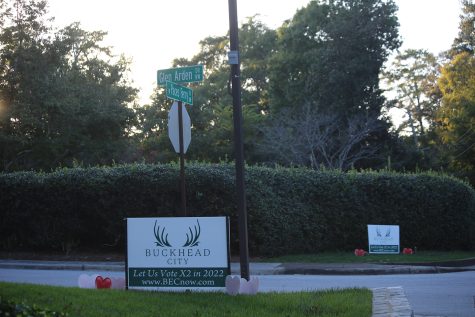 Jones says he has heard from Buckhead residents that smaller government, in addition to public safety, is a goal of the de-annexation
"They feel as if there'll be more accountability with a smaller government versus being part of a larger government," Jones said.
One concern that has emerged is that other groups could use Buckhead's example to push for their own de-annexation. Jones believes any group of people should be able to govern themselves if their plan is feasible. 
In September, the Center for South Georgia Regional impact at Valdosta State University released a study to prove that Buckhead de-annexation would be feasible. However, Atlanta-based real estate consultants KB Advisory Group conducted an alternative study sponsored by the Buckhead Coalition, a group of local business leaders in Buckhead. 
"I don't think they really accounted for a lot of the startup costs," said Geoff Koski, the president of KB Advisory Group. "It's going to cost a lot of money to create a brand new government and all the services that will be necessary to service the people in Buckhead if they are a new city and so that report says, 'Oh yeah this is feasible' but there was a lot that it didn't take into account."
Atlanta City Councilman Matt Westmoreland believes Rep. Jones's bill is misguided.
"Jones's district isn't anywhere close to Buckhead or the City of Atlanta," Westmoreland said. "Every member of the Atlanta delegation and every member of the general assembly that represents Buckhead is opposed to this, and they are elected representatives of that community. Two, we founded a country 250 years ago and a bunch of states, and you have the ability to choose who is [your] elected representatives. … His proposal is attempting to provide an opportunity to certain people to have a vote on whether or not this would take place and whether or not this would take place and not to all the residents in the city. So, he is disenfranchising the 80 percent of Atlanta that doesn't live within this community and won't have any say in this decision."
According to Westmoreland, problems such as crime should be addressed by the entire city and not through de-annexation.
"I completely understand people's frustrations," Westmoreland said. "The spike in violent crime over the last year and a half or so has made people feel very unsafe in their everyday lives and in their homes, … but we've got to solve those problems and solve them together. That's the right path forward, rather than breaking apart."
Both the Senate and House of Representative bills must go through legislative processes before being voted on.
"Once the bill is ready, . . . on the House side, they put [the bill] into the Governmental Affairs Committee, and on the Senate side, they put it into another committee," said State Representative Mesha Mainor, a member of the Governmental Affairs Committee. "If it passes out of committee, then it goes to the Rules Committee. If it passes through the Rules Committee, then it goes to another committee just to finalize things, and, if it passes through those several different committees, then it comes to the house floor for a vote, and the vote has got to win by more than 50 percent."
If the bill passes, the referendum would likely occur in the 2022 election in November. If the citizens were to vote to de-annex in that election, Atlanta could lose a significant portion of its tax money.
"We looked at it with two different methodologies," Koski said. "We have a range of what that impact would be but, basically, we're saying that the net detrimental impact to the city of Atlanta is going to be annually, somewhere between $80 million and $116 million annually."
North Atlanta senior Zoe Hall lives outside of the proposed Buckhead City. 
"Slitting off away from Atlanta will just disrupt the income and the economy of Atlanta even farther than it already is, and I feel like that's what they're trying to do," Hall said. "They're trying to keep all their money to themselves and not try to help out the rest of Atlanta."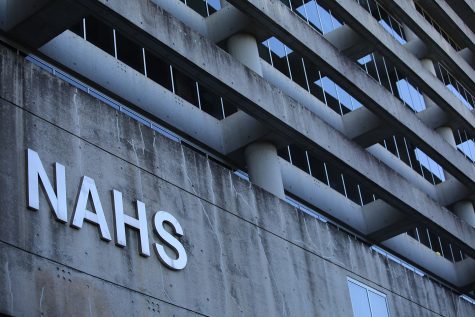 In addition to the impacts on Atlanta, the potential de-annexation could also take funding away from Atlanta Public Schools. Currently, Buckhead and the surrounding areas are serviced by APS' North Atlanta cluster. 
"The negative school impact is even greater than the negative impact on the city, and that number is $250 million," Koski said. "The schools collect more property taxes than the city does in terms of their share of the property taxes collected… There aren't as many savings because there aren't as many school kids in the North Atlanta cluster because so many of the school-aged children that live there go to private schools."
The de-annexation would cause logistical problems for APS because a number of APS properties, including North Atlanta, would be located in the new Buckhead city. Additionally, the students of Buckhead would no longer be Atlanta residents. Because the Georgia Constitution prevents the creation of new local school districts, Buckhead would not be able to create its own schools. 
"The new city of Buckhead would then have to do one of two things," Mainor said. "They can do an intergovernmental agreement with Fulton County Schools, or they could do an intergovernmental agreement with the city of Atlanta public schools."
However, Jason Esteves, the chairman of the Atlanta Board of Education said students in Buckhead would have to attend Fulton County schools, and the students remaining in Atlanta would have to attend a new school.
"The students that live within the boundaries of the proposed city would automatically become Fulton County students," Esteves said. "Atlanta Public Schools would lose 5,500 students. There are about 2,500 students who don't live in the proposed boundaries, but who go to school within the North Atlanta cluster, so those students would have to be moved to another cluster."
Switching schools could have significant impacts on students in the cluster.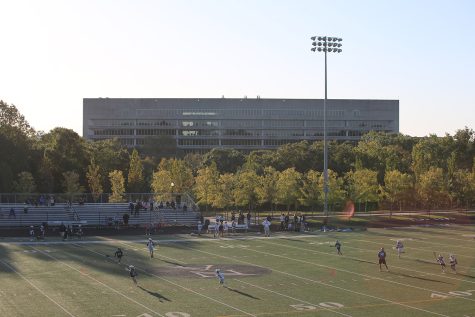 "For me, I think that's the scariest part of it all," Lubow said. "APS has its ups and downs, but I love my school and all my friends are there, and it would be a big issue for a lot of people if it ends up going through when they want it to go through. I think that the whole idea of it is absolutely insane."
If North Atlanta cluster students move to different schools, APS would have to create a plan for the staff working in the eight cluster schools. Esteves said they would remain with Atlanta Public Schools but he could not say if they would retain their jobs.
"It's frustrating in a lot of ways," North Atlanta social studies teacher Mike Robinson said. "Unfortunately, I don't think that's all that different from the perspective that a lot of teachers are forced to teach in on a daily basis … The sort of difference with this is that you have teachers at North Atlanta who have been teaching at North Atlanta for 20 years, and they might have a more personal stake in it."
On either side, de-annexation is a political issue. 
"It's really a political thing," Lubow said. "My parents have different political views and one of them is for [de-annexation] and one of them is against it. I've heard definitely, very vastly different things from either side."