Busy's brings unique flavors to customers on the go
On the corner of Monroe and 10th St. is an AirStream trailer home to Busy's, which sells shaved ice and coffee. While it may not look like much, Busy's attracts large crowds, and has a great reputation among customers.
Busy's opened in 2019. John Martin, the owner of Busy's, previously owned a rolled ice cream shop called Sweet Charlies, when the owner of Park Tavern, Paul Smith, reached out to him.
"The owner of Park Tavern contacted me when the trailer became available because one of his son's friends worked at Sweet Charlies, and wanted to make ice cream out of the trailer," Martin said. "I was very interested, so I came and looked at it and found that the trailer was too small for rolled ice cream."
Martin's wife had previously worked at a shaved ice shop in high school, which inspired him to use the space for shaved ice.
"I asked for some time to think about what I could do with it," Martin said. "In high school, my wife, Audrey, worked at an ice place in Austin, Texas called Snow Beach. She knew this business and she had always wanted to do something like that in Atlanta. There are not many places that make shaved ice, so we thought this was the perfect place and opportunity."
For a small business, Busy's has become a staple in the Midtown community. Martin will personally pop-in on occasion, and even makes the ice blocks himself, which saves money and protects the business, because not many people make blocked ice.
"Nobody makes clear block ice in Atlanta," Martin said. "Even if we wanted to buy it from Mr. Ice, or any of the big ice distributors in Atlanta, nobody makes clear block ice, which is used to be shaved into the shaved ice, because it's a pain to make. I guess it's not worth their time to do. It's a safeguard for us because the block ice maker I have is so expensive, and to enter into a business like this you need one."
Busy's name is yet another unique feature of the establishment. Martin named it after Atlanta's slogan in the 1960's, "The city too busy to hate."
"People think we do it because we are located at a busy corner, but the heart of it is in the motto," Martin said.
Martin primarily hires high school students to work at Busy's, in order to give them a positive work experience and to create a welcoming environment for customers. Senior Ellie Spears has worked at Busy's for just over a year. As a student-athlete, she feared her athletics would conflict with her work schedule.
"Because Busy's has such a flexible schedule it isn't hard to balance work, school and sports," Spears said. "I think John makes it easy to do both at once."
A new employee, junior Jack Cronin, started working at Busy's at the end of August. Cronin contacted Martin to set up an interview before receiving the job. Martin invited him to a short training session after hiring him.
"It was just an hour long and he walked me through everything and made sure I got the basics," Cronin said. "I learned how everything worked mostly on the job. My first day he had me working with a senior worker and they were able to help me out and teach me other things as well."
Busy's creates a positive, friendly environment, and is highly recommended by it's employees.
"There is great coffee and a lot of interesting and unique flavors of shaved ice," said Cronin. "Plus you can walk around The Beltline and Piedmont Park. It's a win, win."
Leave a Comment
About the Contributor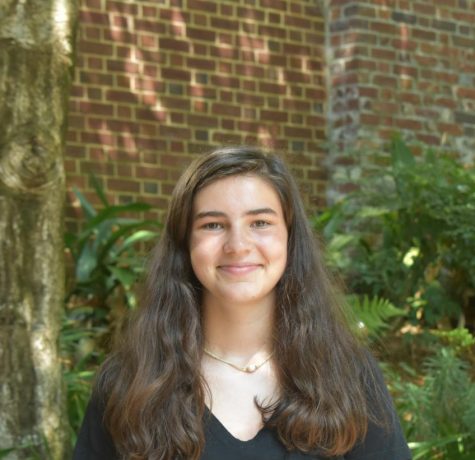 Ellie Palaian, Writer
Ellie Palaian is a Sophomore and this is her first year on staff for The Southerner. She plays soccer for Midtown High and is very excited for this year.