Students transition into warm-weather fashion
While transitioning into spring and summer, students have swapped out their winter wardrobes for their warm-weather attire. See where Grady students find inspiration, which spring trends are on the rise, and how their individual styles reflect their unique personalities.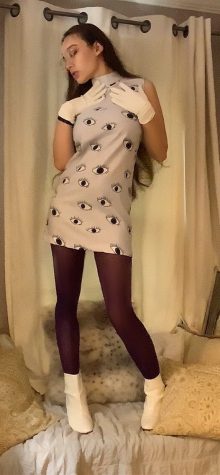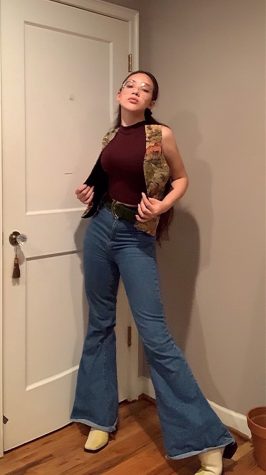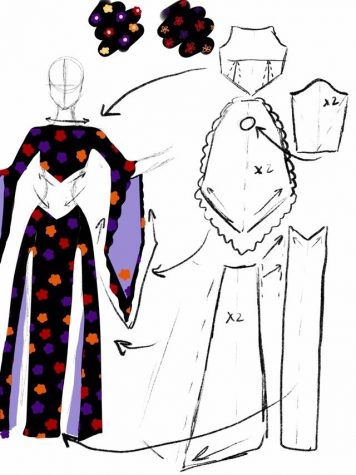 Sophomore Haven Li's style is based on 60s mod fashion, specifically her idol actress Sharon Tate. She admires instagram fashionista @evelilycp for her layering and unique style. Li also creates original fashion designs in her free time.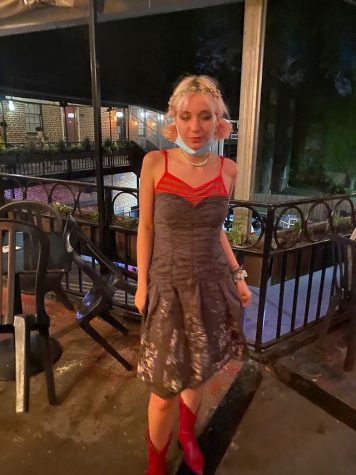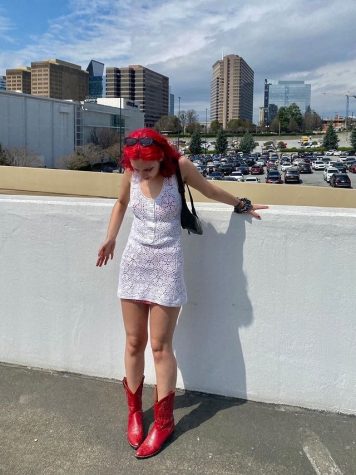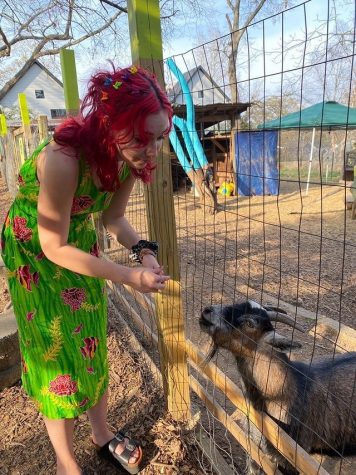 Senior Lucy Fazenbaker is passionate about fashion and sewing her own original clothing. "I've always loved sewing as a kid, and I feel like I was born to be in the fashion industry like it's my biggest passion," Fazenbaker said. 
Fazenbaker's educational experience in fashion helps inform her personal style. "I get fashion inspo from just learning fashion history and finding what I like and don't like," she said. "I feel like the rest is just intuitive. I'll have an idea in my head about what to wear, and then I'll just figure it out. There's usually not a lot of planning."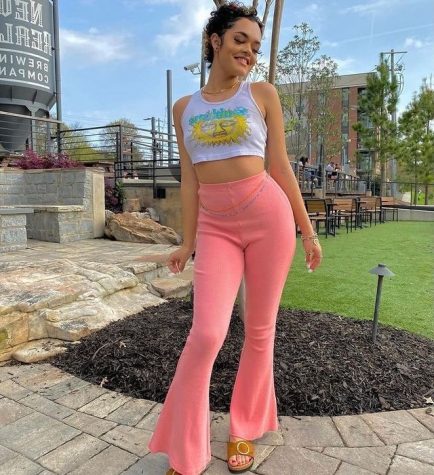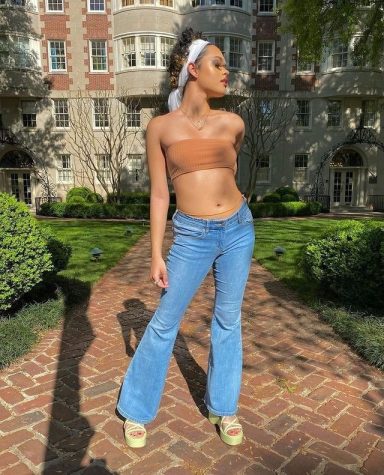 Junior Samadhi Grandaff uses her own art as style inspiration. "A lot of my outfits reflect my brand identity, which is super colorful, bright and a little bit of 70s femme," Grandaff said "As of lately, I've been obsessed with the resurfacing of 70s fashion with lots of prints and colors."
Grandaff's style reflects her dynamic gender identity. She likes to have freedom to express herself with multiple styles. "Fluidity in fashion is extremely important, at least to me, because you never truly are just one 'style,' Grandaff said. "For me, what I wear depends on what and who I'm feeling that day. Some days, I feel more masculine, and I'm more inclined to wear something androgynous, and, other days, I enjoy embracing my femininity.
Grandaff's approach to fashion changes daily according to the circumstances. "I take into account where I'm going, how I'm feeling, who I'll be around, and what kind of energy I want to project," she said. "I like to stand out a little bit wherever I go, so I dress accordingly."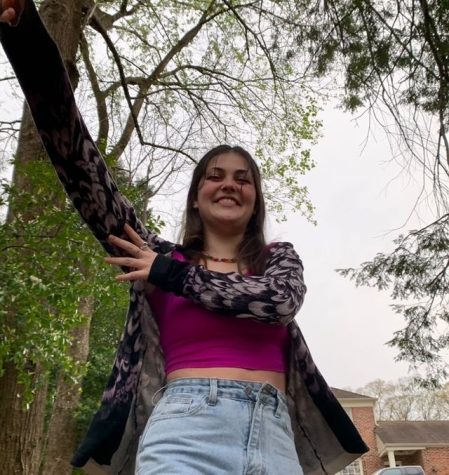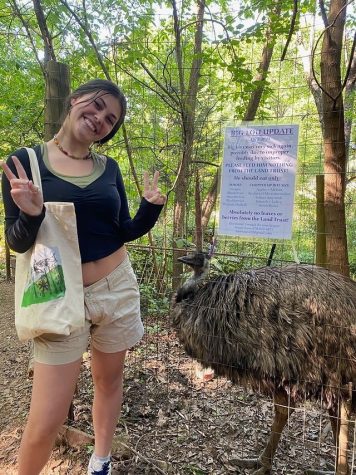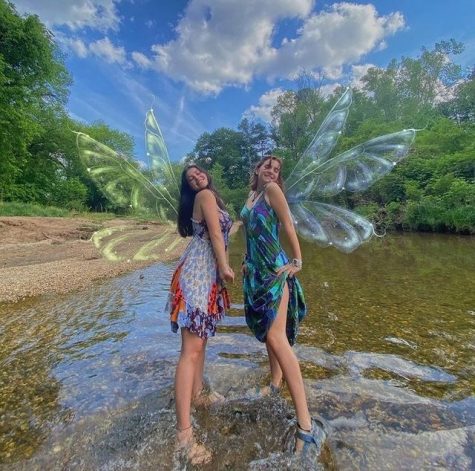 Junior Georgia Rice's style is earthy and playful. "For me, fashion is less of a reflection of my identity and more a tactic to express myself," Rice said. "I get most of my fashion inspiration off of social media or specific colors I want to wear."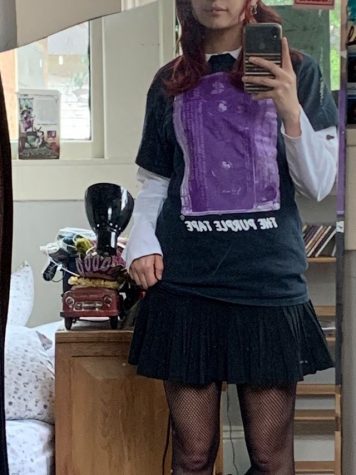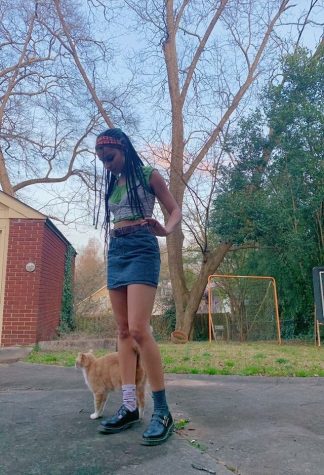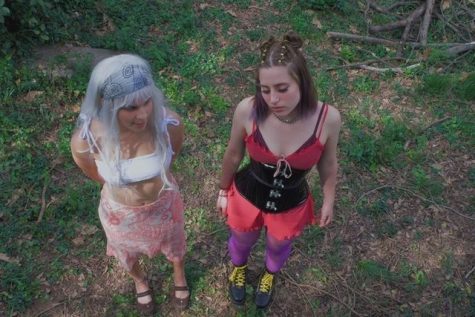 Senior Zola Sullivan focuses their style around comfort and takes a playful approach to fashion. "I like to feel like I'm playing dress-up with all of the past, present, and future trends," Sullivan said.
Their fashion pet peeve is inauthenticity and repetitiveness. "I don't like to see folks who I can tell haven't taken the time to find their unique style," Sullivan said. "I don't think all people should dress avant-garde or eye-catching, but I do think that it's obvious when people are just wearing what they think other people like versus what they feel good in and like the most, and it makes me sad honestly."
Sullivan's fashion motto is: "Life would be cooler if we all treated each day like dress up."