New online surveillance generates privacy concerns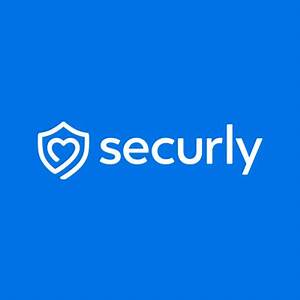 To keep students safe online, Atlanta Public Schools is using a website-filtering and classroom management tool that gives teachers and parents a more detailed look at how students operate digitally.
Named Securly, the system blocks access to inappropriate online content and allows parents and teachers to monitor their students' online activity when using a school-issued device. Securly uses artificial intelligence to recognize when students carry out internet searches with the potential to harm themselves or others.
"Digital surveillance is just such a new thing," APS parent and Howard Middle School employee Sherry Neal said. "All of the legal issues around First Amendment rights and privacy rights just haven't been worked out, and I'm not super comfortable with it."
The program is effective in ensuring students stay on task during lessons. Math teacher Talyssa Hunter said Securly has made her job easier when students take assessments.
"I used [Securly] during the AP Calculus test just to monitor the students' tests in AP Classroom," Hunter said. "Part of the test involved using a calculator and part did not. Especially in the calculus class of 34 students, it's going to tremendously help me see when students are supposed to be using their calculators, and if they are using them when they're supposed to be."
According to Assistant Principal Tekeisha Hollis, if teachers choose to use Securly, they only do so occasionally.
"Most teachers only use those features if needed," Hollis said. "They're not using them every day. No one is trying to monitor that level of scrutiny."
Roanna Washington, APS's IT security director, says web-filtering tools are not a new thing, but Securly offers more features than past monitoring methods. For example, Securly emails weekly reports to parents detailing their students' online activity.
"Securly was chosen because the tool offers off-campus filtering and [a] parent app to monitor online activity," Washington said.
The additional scrutiny is drawing criticism from parents who worry about privacy and the safeguarding of student data.
Neal is concerned that sharing students' browsing histories with parents could pose an issue for students living with unsupportive family members or in unsafe home environments. She wrote an email to Midtown and Howard administrators outlining her concerns.
"Many of our students rely on their school devices as their sole access to information on the internet," Neal said in her email. "Consider that not all parents would respond with concern and compassion to discovering that their student is questioning their identity and searched for LGBTQIA+ information or resources, feels threatened by family violence and searched for resources to protect themselves against a parent, is a victim of incest and wants an abortion."
Neal chooses not to look at her children's weekly search history reports.
"I tried to unsubscribe from the email, and when the system wouldn't let me unsubscribe, I routed them to spam," Neal said. "If I have concerns about my kids, then I might look, but if I don't feel there's a need for me to go and dig around with their internet history, I'm not going to do that."
Securly says its program is cost-effective and keeps students safe. It points to rising rates of cyberbullying and a digital space where up to 500 new websites are launched every minute.
"When on campus and connected to [an] APS network, web filtering is done by the district firewall whether it is the student's device or school-issued," Washington said. "Off-campus web filtering is done by Securly. If a student signs in to a Chromebook or Chrome browser off-campus with the '[email protected]', the student will be filtered by Securly."
APS is also obliged to maintain an Internet safety policy that includes technology protection measures, something required by the Children's Internet Protection Act (CIPA) passed by Congress in 2000. Adhering to CIPA allows the district to receive the E-Rate discount, providing schools with reduced prices for telecommunications, internet access and internal connections.
"On-premise filters exist, but they are costly and they suffer, as all hardware does, from built-in obsolescence," according to Securly. "Securly provides school admins with cloud-based solutions to secure their networks, keep students safer and easily maintain CIPA compliance."
Despite Securly and APS's stated intentions, some worry the program breaches student privacy. Junior Aisling Mahony said the program is "invasive."
"It's weird," Mahony said. "I don't like it. I think if we are slacking off, that's on us; we're in high school. I don't think they need to be monitoring us 24/7. It's weird that they feel the need to."
Students were not given much information about Securly or told they could be monitored online.
"It feels really secretive," Mahony said. "I didn't see any big email about it or anything, and there wasn't any school-wide announcement for them to tell us that they're able to watch us. I've just heard people randomly get called out in class for doing other things, and it's pretty creepy to suddenly know someone's been watching you on your computer."
Some feel uneasy the software is constantly collecting student data, although teachers only use the program occasionally.
"[A teacher] pointed out that I'd been playing solitaire the day before," Mahony said. "I hadn't even been in his class when I was playing solitaire."
According to Hunter, since student safety is the number one priority, it is not always feasible to give students as much privacy as they might desire at school.
"Students do not have the same rights to privacy as if they were at home, especially if they are using school-issued devices, including WiFi," Hunter said.