New learning platform gets mixed reviews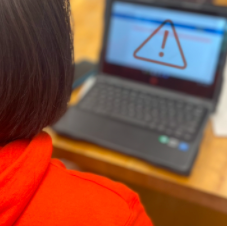 Schoology, Midtown's new learning platform, has been frustrating for some teachers and students.
Assistant Principal Tekeshia Hollis was one of a team of staff members, including Dr. Jormell Cofield, science teacher, and Andrew Nichols, math teacher, who collectively decided on Schoology as Midtown's learning management system.
Hollis explained that previously, with the use of Google Classroom, the school didn't have a learning management system, but instead a content management system, which is mainly used to turn in assignments.
"I liked that it takes the guessing game out of learning," Hollis said. "Students aren't wondering, 'is this the right website?' or 'where am I supposed to be?' It just helps consolidate things."
According to Hollis, the Schoology platform is more organized and easier for administrators and faculty to use.
"Teachers think it's more user friendly as well in setting up things," Hollis said. "In Google Classroom, the teacher has to force it to be organized and create folders to make it more organized."
Some teachers, however, disagree.
Art teacher John Brandhorst thinks Schoology is a well-intended platform, but the site has various issues. These include how the site has been inconsistent with accessibility. Some students are able to get into the site while others aren't.
"People can log in one day and then can't the next," Brandhorst said. "It just sounds like it's not ready for rollout yet. Something's wrong about the way it's being implemented."
Hollis recognized there were some accessibility issues but explained that because the whole school tries to get on the platform at the same time, the site can be unresponsive for some.
"The things that I don't like, I can't blame on Schoology," Hollis said. "It had been operational the entire time [during the summer], and because of the issues, Schoology has been very helpful in trying to get the students access."
At the time of publication, most students' login problems had been resolved. However, according to Brandhorst, some teachers still believe the introduction of Schoology has made organization more complicated, rather than simplified.
Brandhorst said Google Classroom, which Midtown has used for the past few years, was a simpler platform. He wishes there weren't so many different platforms for the students and teachers to keep up with.
"I'm very familiar with Google Classroom," Brandhorst said. "It works easily for me. It never seemed to be a problem for anybody, and it did everything that I wanted it to do. [Schoology is]yet one more platform for [the students] to navigate based on one of the eight teachers you have."
Some students said Schoology is less intuitive than the more familiar Google Classroom.
"I feel like with Google Classroom, it was pretty self-explanatory," junior Daisy Auger said. "Now, [with Schoology], it's kind of stressful."
According to Brandhorst, it's ironic that students mainly use devices in class, similar to how it was during online school. Schoology is now used for the majority of classrooms and is used throughout class periods as well.
"I think it's counterproductive to be in a classroom, live with students in the room with everybody on screens," Brandhorst said. "I think it misses the point."
Art and fashion design teacher Valerie Williams said she wished she got more time to understand how to use the platform before school started so that she knew more than the students and could answer any of their questions about the platform. Many teachers began learning how to use the platform during the summer with self-guided training, while some had only a few days before school to learn. A training was offered to teachers in the spring as well.
"I like to be proficient in what I'm teaching and having to learn a new platform in addition to getting new students after coming back from Covid, is a lot," Williams said. "The platform itself is not hard;I just wish I had more time to learn it."
Schoology allows parents to be more involved in their children's progress rather than being limited to what they can see in Google Classroom, Hollis said.
Tom Auger, Daisy's father,works in education and said he rarely looks into his daughter's specific assignments.
"We like to keep track of her grades and make sure she's keeping good progress," Tom Auger said. "I don't want to be a helicopter parent; so, I try to give her independence."
Despite the issues, Midtown will continue to use the Schoology platform for students and teachers throughout the school year.
"I think with anything there are limitations," Hollis said. "But I think it fills a void that we were looking to fill."
Leave a Comment
About the Contributor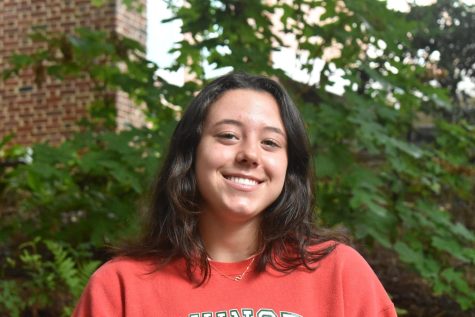 Shea Edwards, Associate Managing Editor
Shea Edwards is a junior and this is her second year writing for the Southerner. This year, she is a news associate managing editor. Outside of working...