High museum exhibit features multicultural, Atlanta-based artists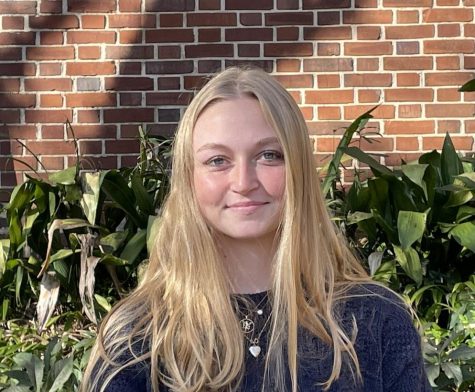 More stories from Callan Cucchi
More stories from Ellie Spears
"Of Origins and Belongings, Drawn from Atlanta" is an art exhibit at the High Museum that features Atlanta-based artists and examines the importance of place, belonging and heritage. Its creation was compelled by the ongoing national debate surrounding immigration reform. The exhibit features six artists who all have personal experiences relating to migration.
The exhibit, which opened on June 1, is the third in a series of exhibits featuring Atlanta-based artists. The artists portray the diverse communities that make up Atlanta through their artwork. 
"They are showing what America and many of its cities are like, which is a place of different ethnicities, races, identities and nationalities," Rodrigo llanillo, an exhibit visitor, said. "It sends a positive message that we are one."  
Cosmo Whyte, one of the featured artists, immigrated from Jamaica to attend Bennington College in Vermont. Through his work, Whyte portrays the disruption of identity caused by migration. His works feature human bodies with unfinished faces, meant to represent the placelessness that many migrants feel.
"Identity is not static, we are always changing," Whyte said. "Migration introduces no profound variables that drastically shift the trajectory of our identity. For example, while race is not an exclusive issue to the U.S., the way it plays out here changes the immigrants' understanding of themselves as a raced individual over time."
Yehimi Cambron, a Deferred Action for Childhood Arrivals (DACA) recipient, is an activist who speaks on the ongoing national immigration debate. Cambron depicts her own experiences as an undocumented immigrant, in hopes of giving others a voice in similar situations.
In her works, Cambron often incorporates pictures of immigrants, many of which are undocumented, alongside the monarch butterfly. The butterfly is meant to symbolize an immigrant's journey. 
Some immigrants struggle with their identity as they try to fit in with their new surroundings while also trying to keep their home country's culture alive within them. 
"Identity is always shifting, depending on whom you're speaking to and where you are speaking," Whyte said. "In Jamaica, I feel the weight of my time spent in America. While in America, I feel my difference as a Jamaican-born."
The Pew Research Center estimates 10.5 million unauthorized immigrants resided in the United States in 2017, many of which have psychological issues, including chronic anxiety and depression. The featured artists create their art in an attempt to bring light to issues created by the immigration process.
"I root my work in my personal experience in an attempt to keep things authentic, vulnerable and honest," Whyte said. "That personal experience guides the decision-making process and helps to create continuity. The nuances of those decisions vary from piece to piece." 
Jessica Caldas, a Grady alumnus taught by art teacher John Brandhorst, is an artist, advocate and activist. Caldas' works connect personal and community narratives of larger themes, including sexual and gendered violence and social injustice. 
Her piece at the High depicts the relationship between the United States and Puerto Rico, and features an image of her grandparents meeting in New York City. The painting also represents her own identity as she explores her dual heritage.
"There are artists that try to send the message, like Jessica's about Puerto Rico, that they might have difficulties to adapt to the American dream and they have reacted by trying to find their way," Llanillo said.
After immigrating to the United States, Wihro Kim found a place to produce his art in the diverse community that makes up Atlanta. In his work, Kim combines reality and imagination to produce a dreamlike space meant to represent the reality of immigration.
"I really connected with the post-impressionist method of creating, in which they did not paint so much from observation, but from the memory of a scene or attempting to capture the sensation of it," Kim said. 
Caomin Xie, who teaches studio art at Clayton State University, migrated from China. His first-hand experience with the struggles with migration allows him a perspective he can portray through his artwork. 
"As [an immigrant], I can more closely observe the influence of these concepts, such as ethnic, cultural identity, and the concept of nations on people's emotions, as well as the hollow cores hidden in these concepts," Xie said. 
The exhibit at the High provides the artists with an outlet to portray their personal experiences with the immigration process. Identity crisis, anxiety, placelessness, and depression are all issues the artists are trying to represent through their works. 
"The purpose of art is not to appreciate but to communicate," Xie said. 
Leave a Comment
About the Contributor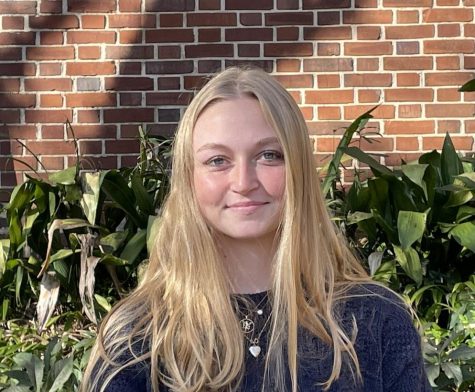 Callan Cucchi, Lifestyle and A&E Managing Editor
Callan is a senior and Managing Editor of the Lifestyle A&E section of the Southerner. This is her third year on the paper. When she is not working...