Euphoria changes the way teens view media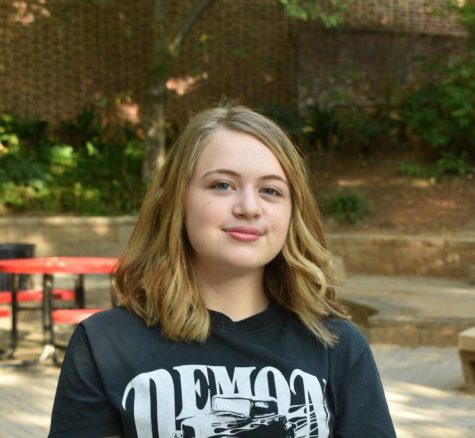 More stories from Lauren Scaffidi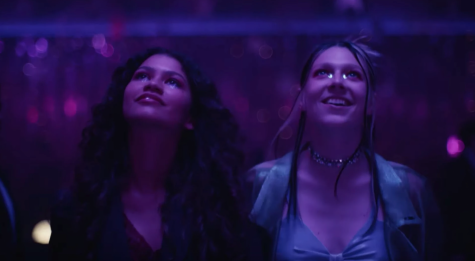 The HBO original Euphoria will change everything you know about teen representation in media. Released June 16th of this year, the show covers lots of relevant topics, including drug use, mental health issues, body positivity, and sexuality. Though Euphoria is many things, it can best be summarized by the theme of identity and self-discovery.
The show follows 17-year-old drug addict Rue Bennett (Zendaya Coleman), who is fresh out of rehab. Rue's whole life changes when she meets Jules Vaughn (Hunter Schafer), a transgender girl who is new to her small town. Jules is Rue's main love interest throughout the season. While the love interest is typically an archetype filled by some perfect person, especially in teen media, Jules is anything but. She manipulates Rue and plays with her feelings to get whatever she wants at that moment. This is a welcome change from the usual portrayal of the perfect boyfriend or girlfriend. Though it's somewhat painful for viewers to watch, it's oddly refreshing to see people with real flaws in a show.
This show portrays the characters in an extremely vulnerable way. For example, Jules is shown from many different angles. From Rue's perspective, she seems to be nearly perfect. Once we see her in a new light, however, we can see that she is anything but perfect. Once we get a closer look into her life, we realize that she's not the person that Rue thinks she is. Once we see past Rue's rose-tinted lens, we can see how flawed Jules really is.
This doesn't only apply to Jules, either. Every character on the show, Rue included, has more than their fair share of flaws. One character, Cassie Howard (Sydney Sweeney), seems to be your typical mean girl. She's a perfect example of the stereotypical bully you may be used to seeing. Unlike other mean girl types though, she has her fair share of problems. From a pregnancy scare to an awful boyfriend, she doesn't exactly have things easy. This adds a dimension to the usual one-sided characters. Showing this level of depth in a character allows viewers to relate more to the show.  You can likely find a shred of yourself in one of these characters.
This relatability appeals to many, making Euphoria more popular. It shows the darker side of being a teenager that other shows tend to avoid. Some shows capitalize on this 'dark side' by tricking their teen audience into thinking they're going to be covering issues that impact them. Euphoria doesn't just show the pretty parts of these issues; for example, it shows the effects that drugs can have, both on the people taking drugs and those around them. It shows mental health issues, including depression, and they're not just throwing the word around. This diverse set of issues and the responsible way the series presents them is a large part of what makes the story hit so close to home for many viewers. 
The show does at times show these problems in a way that may be too vulgar for some viewers to handle. The producers of Euphoria seem well aware of this impact and the potential it has to trigger viewers.  On the official Euphoria website, they have a  resources page with a free, 24/7 crisis hotline to help viewers who were negatively impacted by the show. They also provide information on other foundations that may be able to help people with issues similar to those on the show. Those institutions include The National Alliance on Mental Illness, Planned Parenthood, and several LGBTQ foundations. They also provide statistics on teenagers, specifically about their mental health.
Additionally, the website has an interview with Zendaya, where she talks to the show's creator about how his experiences shaped the show. They discuss their 'shared desire to create empathy for this generation' and talk about how they think that showing these things on TV is going to help teenagers recognize these issues in themselves. They feel that being exposed to these problems will allow teens to see them as a more real thing, and could encourage people to get the help they need.
Leave a Comment
About the Contributor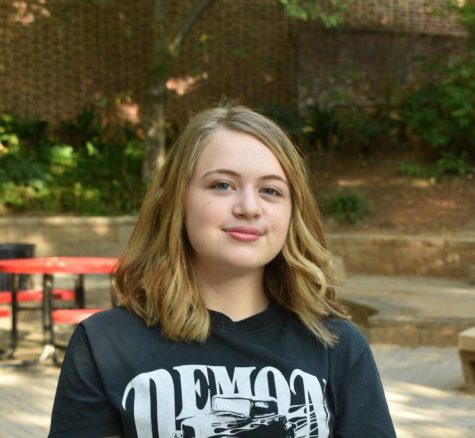 Lauren Scaffidi, Writer
Lauren Scaffidi is a sophomore, and this is her first year writing at Nexus. Outside of Nexus, she is debating for the Grady Jesters in Lincoln Douglass...