Michael Phelps Continues Legacy In Rio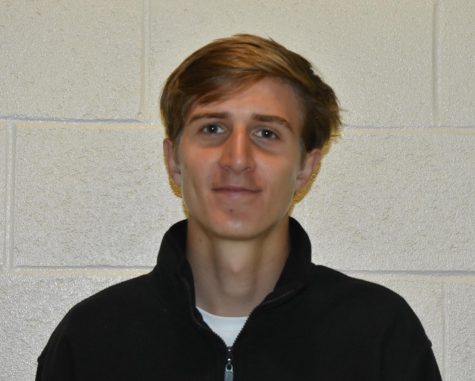 More stories from Aidan Downey
Over the past two weeks, the Olympics took over television all over the world. Many people paid great attention to American swimmer Michael Phelps. Everyone wanted to know if he'd be able to keep his title as the reigning champ.
This year, Phelps competed in six events and won six medals, five gold and one silver, extending his gold-medal record to 23 and his medal record to 28.
Phelps's first gold medal was the 4x100m freestyle relay, in which he holds both the world record (WR) and the Olympic record (OR).
"We wanted to bring that relay back to American soil," Phelps said. He said he had a sour taste in his mouth after losing to France in the London 2012 Olympics.
Phelps's second gold medal was in the 200m butterfly, in which he holds the WR and OR. South African swimmer Chad le Clos, who won gold in 2012 in this event, made his  rivalry with Phelps more intense before the semifinals. Le Clos warmed up by shadowboxing right in front of Phelps. Phelps was not fazed; he took revenge by winning gold while Le Clos did not even receive a  medal.
The 4x200m freestyle relay was Phelps's third gold, in which he holds the WR and OR. Phelps won the Olympic relay for the fourth time. His fourth gold medal was the 200m individual medley, which he also won for the fourth time and in which he holds the OR.
The 100m butterfly was Phelps's only silver medal. He came second to Joseph Schooling. In Singapore, before the 2008 Beijing Olympics, 13-year-old Schooling took a picture with Phelps. Schooling said Phelps has always been his idol and Phelps helped push him to be what he is today. Phelps tied with two rivals for second place: Hungarian Laszlo Cseh, whom Phelps has competed against for four Olympics, and Chad Le Clos, with whom Phelps has had a shorter, although more intense, rivalry.
Phelps's fifth gold medal was in the 4x100m medley relay, in which he holds the WR and OR. This time Phelps reset the Olympic record.
Phelps is 31 years old and has been competing in the Olympics for half his life. At 15 years old, he competed in the 2000 Sydney Olympics, but did not win any medals. In 2001, still 15 years old, he became the youngest man to ever set a world record in swimming. Phelps then won six gold medals and two bronze medals in the 2004 Athens Olympics, won eight gold medals and broke seven world records in the 2008 Beijing Olympics, and won four gold medals and two silver medals in the 2012 London Olympics.
With 28 medals, Phelps is the most decorated Olympian ever by a large margin. Comparatively, Larisa Latynina, the second most decorated Olympian ever, holds 18 medals. Of Phelps's 28 medals, 23 are gold. Of Latynina's 18 medals, nine are gold. Phelps holds more gold medals than 108 countries. Only 39 countries have more all-time gold medals than him.
Phelps says there is no way he will return for the 2020 Tokyo Olympics and the world is sad to see him go.
"Where I am now is exactly how I want to finish my career," Phelps said.
Leave a Comment