Cameli's Thrives in New Environment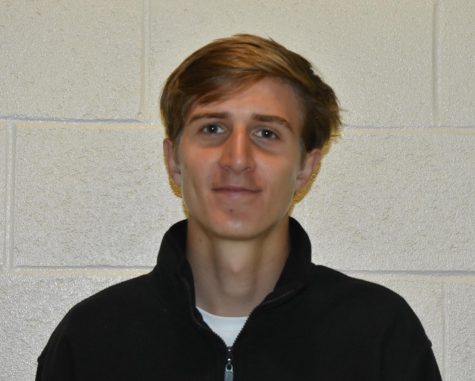 More stories from Aidan Downey
Little Five Points, a unique commercial hotspot between Candler Park and Inman Park, is home to many restaurants and shops, including Cameli's, which sprang up almost four years ago on the same block as Front Page News and Zesto. This pizza restaurant, owned by George Cameli, is a great environment for all ages.
"We've tried to make our restaurants comfortable for adult groups as well as families," Cameli said. "It can be a little tricky trying to get those two groups of customers to coexist, but we straddle the fence somehow."
In the daytime, Cameli's is a family-friendly venue. Teams coming from soccer and ultimate frisbee are sitting at the booths.
At night, hundreds of flashing lights and the latest pop music greet patrons of Cameli's at the door. Once inside, you have to blink your eyes a few times to take it all in. Waitresses are always busy but  still take the time to welcome you. Delivery boys are starting their next route. The Falcons are losing to the Saints on four different TVs. Concert posters cover the windows, and beer advertisements surround the bar. Some customers are paying attention the game; others close their eyes, finishing off their last few bites of pizza crust.
"I wouldn't like to say that our pizza is any better than the others," said Santiago Hampton, the restaurant's front house manager. "We all bring something to the table and have different styles. At Cameli's our toppings are definitely well balanced and we bring a lot of options. We also don't over-sauce and we don't over-cheese."
Cameli and his two siblings, Joe and Andrea, opened their first restaurant in 1996. George Cameli started out cooking and delivering pizza in high school; he went on to work at a pizza joint in college, and later got a prep cook job at another Italian restaurant. Although Cameli's siblings no longer work at the restaurant, Cameli's is still very much a family business. Cameli's two sons, Alex and Louis, now work at the restaurant alongside their father.
Some of the restaurant's recipes, like the Italian sausage and the slow cooked meatballs in marinara, have been passed from earlier generations of the Cameli line. Cameli's also serves the infamous Monster Slice, cut from the 28-inch Monster Pie. The menu also offers pastas, including the Salmon Fettuccini, the Butternut Squash Ravioli, and the Veggie Lasagne.
Hampton said Cameli's is trying to attract patrons from both Candler Park and Inman Park. If the number of customers Cameli's draws each day is any indication, they're succeeding.
Cameli's has come a long way since 1996. The new location in Little Five is their second location, and in the direction they're heading, it seems they may have many more in the future.
Leave a Comment