Corner of Highland, Virginia acquires new look
From Everybody's Pizza and Aurora Coffee to Genki and Press and Grind, the corner of Virginia and North Highland avenues has seen many transformations in the last 15 years, and another wave of change is coming.  
In 2020, eight shops and restaurants located at the corner of Virginia and North Highland closed. Some closures were a result of Covid-19 and others were due to businesses looking for a new space. The establishments that closed included Yeah! Burger, Yogli Mogli, Judith Bright, Vernacular, Empire South, Genki Noodles and Sushi and Cacao Atlanta Chocolate Co. All of which are located just a mile from Grady.
"It's crazy seeing all the change, I'm a little sad that some of the places are gone, but I'm excited for some of the new places that are supposed to go in," said Virginia-Highland resident Maggie Harrison, who has lived in the neighborhood for nine years. 
To fill the vacancies, Pizza by the Slice, Kinship Butchery, Doughnut Dollies, Morelli's Ice Cream, Perc Coffee and Farm Burger all are set to open in 2021 and join the recently-added Perspire Sauna and The Green Flamingo. Many of the businesses are looking forward to expanding.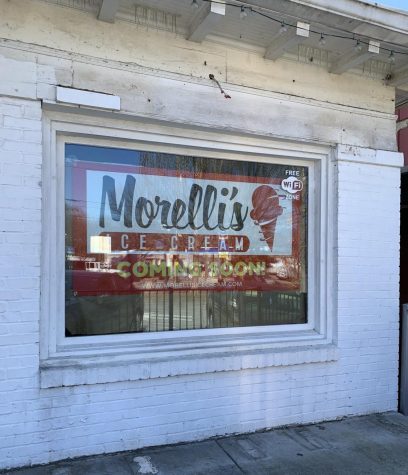 "With the closing of Yogli Mogli, we felt like Virginia-Highland was the perfect place for an ice cream shop; it's a lot like our Ormewood Plaza location," said Donald Sargent, the owner and founder of Morelli's Ice Cream, which is planning to open by April 1. "The neighborhood has a really close-knit community, lots of restaurants and is very walkable."
The economic crisis brought about by the coronavirus pandemic has hit the Virginia-Highland area hard.
"For the most part, soft goods retail, like clothing, the things people can easily buy online, has been tough," said Shea Meddin, whose family owns the property between La Tavola and Paper Source. "Service-oriented businesses like restaurants, nail salons and hair salons, all have been doing fairly well because you can't do that online, but then, of course, Covid-19 risks and concerns are obviously very real."
The space adjacent to Paolo's Gelato, where seafood restaurant Goin' Coastal formerly occupied, will be split into two different units. One unit will house Pizza By the Slice, a new pizza restaurant from the owner of O4W Pizza. The second unit will be occupied by Kinship Butchery, a new butcher shop and marketplace. 
"With Pizza By The Slice, we are bringing the highest quality pizza in the city to a laid-back, everyday kind of environment," said Ted Bradford, another landlord that owns part of the Virginia-Highland corner area. "It's perfect for a family dinner, the little league team party or late night after the bar."
Both Kinship and Pizza By The Slice are planned to open in the coming months. Openings have been pushed back for a lot of the new tenants, including Morelli's Ice Cream, which was set to open at the beginning of February.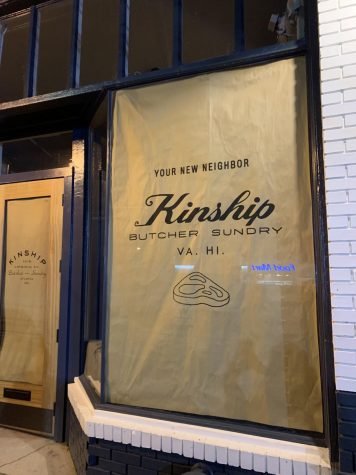 "We are waiting for the City of Atlanta Department of Buildings to review our grease trap plans; we are unable to move forward until this is approved," Sargent said. "I believe that they are overwhelmed with applications, so being a small business in the industry, I feel that we are not the priority." 
With the closing of Yeah! Burger earlier this year, many neighbors were saddened that they would no longer have a burger joint easily accessible. However, many of these fears were alleviated when Farm Burger announced the opening of its seventh Georgia location in Yeah! Burger's former location. 
"We were attracted to the opportunity to house a Farm Burger inside this space, not only because of its unique history but also because of the emphasis on community and connection in this neighborhood," said Farm Burger co-founder George Frangos."We're excited to tailor the atmosphere to our style and take advantage of the extensive outdoor patio that will allow us to provide a safe dining experience for guests."
Joining Farm Burger in its Spring 2021 opening is Perc Coffee, which is set to open April 1, and Doughnut Dollies, which is set to open sometime in April or May. Perc Coffee will be taking the spot previously occupied by Cacao Atlanta Chocolate Co., and Doughnut Dollies will reside in the location previously held by D-tox.
"I'm excited for it [Doughnut Dollies]," Harrison said. "I'm glad it's something that the Virginia-Highlands hasn't had yet, and I love donuts."
The only two vacancies left at the corner area are on North Highland and are the former locations of Empire South and Genki. Both have received increased interest due to their ample size and premiere location. 
"We really want someone who wants to be in the Virginia Highlands neighborhood and is a good fit for all of the neighbors," Meddin said. "We look for people who represent Atlanta and the neighborhood and want to be a part of the Virginia-Highland community. Good food, good atmosphere, and good local ownership is something that's important to us."
About the Contributor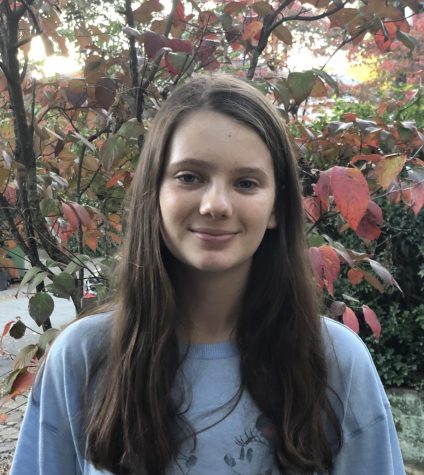 Greta Gustafson, Writer
Greta Gustafson is a sophomore and this is her first year working on the Southerner. She is a part of the Grady Mock Trial team and plays lacrosse year-round....