John Lewis statue honors social change and history
In Atlanta, murals and markers of remembrance are lined down almost every street corner to honor late Congressman John Lewis. From a drive down John Lewis Freedom Parkway to the Lewis mural on Auburn Avenue, Lewis's legacy is evident. However, the City of Decatur is constructing a life-sized tribute fit for the Civil Rights giant Lewis.
The DeKalb County Commission recently passed a resolution to erect a statue to honor Lewis in front of the Decatur courthouse. The Lewis memorial in Decatur will replace the Confederate obelisk, which was built by the United Daughters of the Confederacy in memoriam to Confederate soldiers over 100 years ago. The obelisk was removed in June 2020.
DeKalb County District 5 Commissioner Mareda Davis Johnson led the "John Lewis Commemorative Task Force," which was formed in August 2020to develop a memorial to celebrate Lewis' life and achievements.
"John was a giant of man with a humble heart," Johnson said. "He met no strangers, and he truly was a man who loved the people and who loved his country, which he represented very well. He deserves this honor."
The Commission's resolution highlighted Lewis's contributions to the Civil Rights Movement, from his role as chairman of the Student Nonviolent Coordinating Committee to his participation in the "Bloody Selma" March from Selma to Montgomery, AL. The resolution also recognized his later work as a congressman known as "the conscience of Congress" and a leader on voting rights.
"John Lewis was an inspiration and voice of hope for all," Decatur Mayor Patti Garrett said. "His legacy lives on to install a vigilant expectant hope to this generation of young advocates of 'good trouble."
Some Grady students and teachers have stances on controversial memorials and the argument of "remembrance vs. reverence."
"Confederate monuments should be taken down because they represent a racist history in Georgia that doesn't need to be promoted," junior Owen Lear said. "Of course, it exists; We're not going to completely get rid of it, but creating monuments and statues that honor it and remember it are completely unnecessary."
Social studies teacher Noel Erskine shares the same sentiments as Lear about the monuments built to remember history.
"I think the difference between preserving history and honoring history is emphasis," Erskine said. "Memorials to the Confederate States of America can be in a museum. They don't have to be in a prominent location like a state capital. However, it is important to remember history lest we repeat it. There is nothing wrong with remembering a racist past as long as the truth is taught, and it is put in its proper context."
The DeKalb County Commission is currently seeking proposals from artists for the design of the new statue. Commissioners are looking for an artist with a vision to encapsulate the story of Lewis and his impact on American history.
Until then, the story of American history and the parts of it that society chooses to honor will remain at the forefront of conversation.
"A good quote is, 'Until the lion learns to write, the hunter will always be the hero,'" Erskine said. "In other words, it is important that people are able to tell their story. If not, someone else will tell it for you. Public memorials are important because folks who are erecting memorials are telling a story. The question is: which story do people want told?"
Leave a Comment
About the Contributors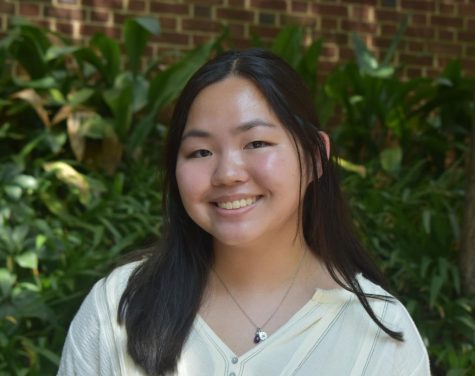 Yei Bin Andrews, Co-Editor in Chief
Yeibin Andrews is a senior, and this is her third and final year writing for The Southerner. She is currently a Co-Editor in Chief. She is excited for...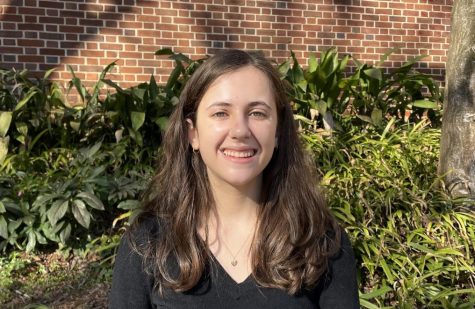 Anna Rachwalski, Co-Editor in Chief
Anna Rachwalski is a senior and this is her third year writing for the Southerner. Outside of the newspaper, she is president of the Quiz Bowl team, is...