Atlanta Botanical Garden Lights offers a safe holiday activity
The holiday season is normally filled with family, friends, vacations and outings, but the coronavirus pandemic has changed these routines. While many seasonal events are cancelled or limited, the Atlanta Botanical Garden has found a unique way to open the Garden-Lights, Holiday-Nights for a safe and festive experience..
Open every night from 5-11 until Jan. 6, the Botanical Garden showcases a range of colored lights that fill the gardens with sparkle and vibrance. The decade-old light exhibit has become an annual tradition for many families during the holiday season.
"Every year my family goes with me and it's become a tradition for us," sophomore Mia Otoski said. "I love to go with both friends and family, but going with my family is very memorable. The lights are really pretty, and it's a big event in Atlanta."
Due to COVID-19, the Botanical Garden made some modifications to this year's event. These health precautions include enforcing the use of masks, limiting capacity and using guided paths that only allow for one way traffic.
"They are reducing the number of people in the garden at any one time," Atlanta Botanical volunteer Debbie DeMoss said. "They might have 6,500 people on a Friday night but now they are limiting it to 3,000. They are going to lose a lot of money this year, but it's nice that the lights are still happening."
DeMoss has been volunteering at the garden for several years. The lights hold a special place in her heart because she was involved in setting up their first ever showing. She says that she has witnessed their evolution and growth in popularity throughout the years.
"The Christmas holiday lights are fancy-schmancy now," DeMoss said. "The first year they were doing it, I volunteered to help wrap up some of the lights. Now they have people starting to wrap the trees in July."
This year's exhibit features many of the classic items such as the color changing orbs, wrapped tunnels and trees coated in lights, while also incorporating the "Alice in Wonderland" theme.
"My favorite part was the tunnel that had all of the different colored lights going around it," junior Keely Baker said. "I also loved the light insects such as butterflies, dragonflies and bees that they have around in the trees and ground."
Baker hadn't been to see the lights in many years. She said that the decision to go was last minute but well worth it.
"I went with my friend and it was really memorable because it was a spontaneous decision," Baker said. "It was something we were able to do pretty quickly."
Baker wants to share the joy of the lights with others.
"It is obviously super cool and you don't get to see it everyday," Baker said. "It's something that tourists or anyone who is just bored from being socially distanced for so long should go see."
Many people like going to the lights with family and friends. It's something that excites guests of all ages.
"A lot of people tell me that they take their kids or grandkids and love it," DeMoss said. "It is interesting to drive through light displays, but walking around and through the tunnels makes it special. Seeing the surprise in young children's eyes makes parents and grandparents happy."
The garden plays festive music for spectators to dance and sing to while they are viewing the light displays. Many believe it adds to the experience.
"I loved the balcony walk because the lights almost put on a show," sophomore Audrey Zeff said. "They would dance and spin to music from movies, and it was just a really memorable experience."
The Garden Lights, Holiday Nights offers a safe and festive event for people to visit.
"It's an outdoor activity during the holidays, so it is safer," DeMoss said. "It is not so long that you have to devote a ton of time to going and it's right here in downtown. You can grab a bite to eat and walk around and have a special evening."
Leave a Comment
About the Contributors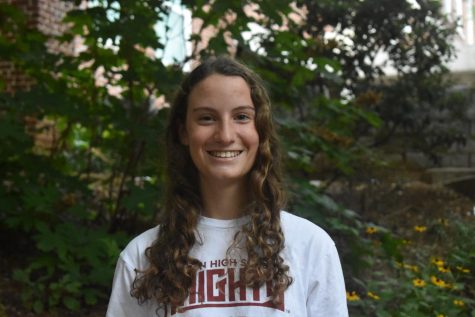 Shay Bowman, Lifestyle Managing Editor
Shay Bowman is a senior and this is her third year writing for the Southerner. When she's not writing, she's playing club and school soccer, practicing...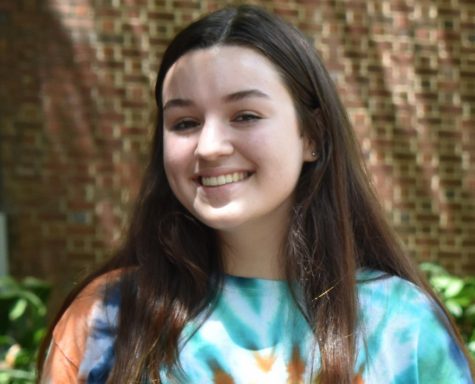 Ellie Winer, Multimedia Editor
Ellie is happy to be a photographer for the Southerner. Besides that and writing for Nexus, she enjoys music, and is a member of the Grady Mock Trial team.