Cancellation of fall festivals leaves many disappointed
Fall trademarks include cool weather, colorful leaves, spooky decorations and fall festivals. However, this year, one is missing: fall festivals.
Because of the public health concerns surrounding the Covid-19 pandemic, most festivals across the state have been cancelled.
"I'm upset because I was really looking forward to some fall festivals," freshman Grace Franetovich said. "I go every year. It's especially fun to go with friends when the weather is turning nice."
Music Midtown, a large music festival held in Piedmont Park every year, is one of many festivals that has been cancelled. Some, like the Yellow Daisy Festival, a popular arts and crafts festival, were held virtually. However, junior Will Charlop doesn't believe a virtual festival will have the same impact or levels of participation as in-person events.
"The in-person experience is what I enjoy the most," Charlop said. "I understand if someone is really into it, they might do the online version, but it's less engaging."
Sophomore Tori Williams understands that adjustments have to be made, but like Charlop, online festivals don't garner her attention in the same way in-person ones do. She does, however, appreciate the effort to have the events as long as there aren't fees attached.
"They won't have the same impact because it's at home, and you are alone," Williams said. "I know for some of them you have to pay to join the Zoom. I don't think that it's fair because you aren't getting the full experience."
The Atlanta Greek Festival still wanted to share the Greek culture with the city, so its organizers held a drive-through from September 25th to September 27th allowing participants to pick up to go orders of traditional Greek dishes. Although the dances and music had to be scrapped, the festival found an engaging way to move forward.
Regular festival attendees welcome the shift in temperature from the signature summer Atlanta heat to the cooler days of fall.
"The weather plays a huge role in the enjoyment of fall festivals," sophomore Nylah Shepherd said. "I love the season of fall mainly because of the weather that's between summer and winter. If it is a nice breezy and sunny day, where it is not too hot or cold, then it is a perfect day for a fall festival."
The events offer food, music, art, games and rides.
"I like the energy and vibe that fall festivals bring," Shepherd said. "The nice weather, the chill music, the tasty food, friends and family having a good time together all contribute to a great time at a fall festival."
Charlop agrees fall festivals have a positive atmosphere.
"The festivals create such a special environment that isn't replicated any other time of the year," Charlop said. "I understand why they are cancelled, but I'm disappointed."
Charlop, Williams, Franetovich and Shepherd are optimistic that fall can still have the same feel without festivals. They have found ways to enjoy the changing weather and meet up with friends to participate in common autumn activities.
"I enjoy picking out pumpkins and attempting to carve them, even though I can barely carve a face," Shepherd said. "That is something I can still do. My family sometimes travels during the fall season. Unfortunately, we can't travel, but there are still many fall activities to do at home."
Franetovich and Charlop are both taking advantage of Piedmont Park during the pandemic.
"The past week or two the weather has really changed," Franetovich said. "Over the weekends, I've gone to Piedmont Park with friends and had picnics. I think we are very fortunate to have such a nice big park."
Although the festivals are postponed this year, Williams is hopeful the absence will make next year's festivals even more fun.
"I'm pretty sad that my friends and I can't attend all the fun festivals we did last year," Williams said. "But, it makes me look forward to next year even more."
Leave a Comment
About the Contributor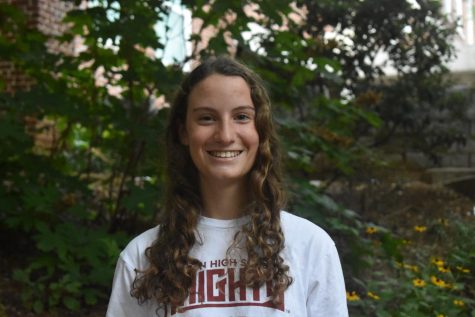 Shay Bowman, Lifestyle Managing Editor
Shay Bowman is a senior and this is her third year writing for the Southerner. When she's not writing, she's playing club and school soccer, practicing...