Local caterers serving the community during COVID-19
While catering companies are not saving lives like health care professionals, they are determined to help fight against the pandemic in the only way they know how to: food. In the wake of the COVID-19 pandemic, catering companies have shifted from parties and weddings to feeding those on the front lines.
Ann Beaman is the senior account manager at Avalon Catering, a catering company that has serviced the Atlanta area since 1992. Because of COVID-19, many essential workers in healthcare and on the frontline are working tirelessly in order to support the community. Avalon's Feed the Front Lines initiative is determined to support these workers in a simple way.
"The program was created to help to provide delicious and healthy meals to healthcare workers standing on the frontlines of the COVID-19 pandemic," Beaman said.
The Feed the Front Lines initiative utilizes the farm to table method. Feed the Front Lines has been delivering 444 meals per week to healthcare workers, and the concept not only benefits these essential workers but other Atlantans also.
"The program requires the restaurants to use locally-sourced ingredients, which is what Avalon does," Beaman said. "This also helps the local farmers have someone to sell to while restaurants are closed."
During this time, job stability is even more uncertain as many events and day-to-day activities have been postponed or cancelled altogether. However, this program provides Avalon's employees with a sense of job security.
"Thanks to the support of generous donors, many restaurant and catering workers can continue to work and have some income during this challenging time for our industry," Beaman said. "The program also helps the catering companies to bridge the gap in business during the pandemic."
For Beaman, Feed the Front Lines is a way for Avalon to help stabilize and support business during the pandemic. The initiative mutually benefits farmers, employees and essential workers alike.
David Waller is a partner at Sol Catering, the catering branch for restaurant Taqueria Del Sol. Sol Catering created an initiative to provide meals for employees, first responders and Atlantans who needed them. While their initiative is no longer active, Waller and his team were able to make a significant impact on the community.
"For two weeks, we gave out free meals to anyone who needed it, with an emphasis on out-of-work restaurant employees, first responders, those in the military and medical workers)," Waller said. "We fed approximately 200 people who picked up to go orders at the catering space."
Like Feed the Front Lines, Sol Catering placed an emphasis on providing first responders with meals.
"In addition to the onsite pickups, we delivered large meals to 11 Fire Stations to help feed firefighters," Waller said. "We fed over 180 firefighters in the space of one week of drop off food."
Sol Catering wouldn't have been able to provide as many meals without the support from the local community.
"We used food we had already purchased in house from the catering company for a lot of it, financed a portion ourselves but then also received donated funds from the Second Ponce De Leon Baptist Church," Waller said. "This enabled us to branch out beyond simply to go, pick up orders to feed so many firefighters."
Sarah Medina is a part-time worker at Sol Catering and wife of Waller. Medina was also able to play her part in supporting the community and its workers.
"I did the majority of drop-offs, I personally visited each Fire Station in the vicinity to tell them we would be dropping off food and to find out how many firefighters worked at each station between however many shifts," Medina said.
Sol Catering placed an emphasis on making sure the firefighters had enough meals for all of their employees. Both Beaman and Medina recognize how their separate initiatives have been supporting and benefiting members of the community during this difficult time.
"Because the free meals initiatives are being serviced by a number of restaurants in Atlanta now, I see them as very useful to those out of work, those on the frontlines, those first responders and people who need extra food especially during this unprecedented time," Medina said. "Every little bit counts, and we were really happy to be able to do a small part. We continue to look into ideas to help the community out."
Leave a Comment
About the Contributor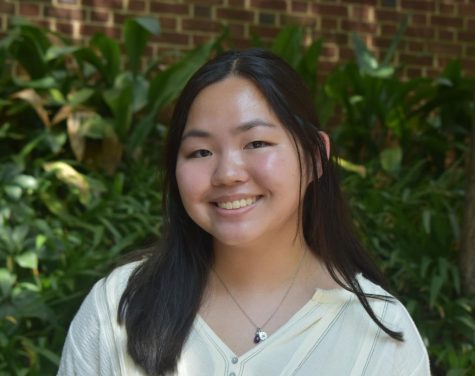 Yei Bin Andrews, Co-Editor in Chief
Yeibin Andrews is a senior, and this is her third and final year writing for The Southerner. She is currently a Co-Editor in Chief. She is excited for...