What can we use to connect during widespread quarantine?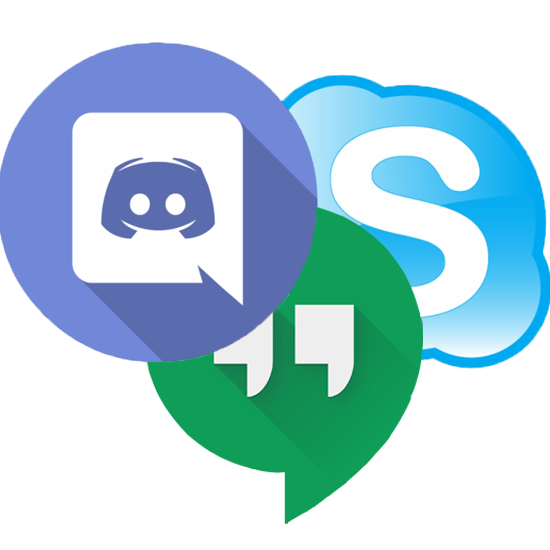 Right now many people are panicking because of the COVID-19 outbreak, but there are services we can use to help stay connected during isolation.
It's good to socialize without leaving the house. Many people are currently using online calling services, such as Discord, Skype and Google Hangouts, to connect over long distances since they can be used on any network with no phone number.
Your WiFi is likely not going to "fail." Most won't even experience a slowdown. However, for those with limited bandwidth, the network could slow or even come to a halt if everyone is trying to call a friend or family member, or multiple people are streaming movies. For those using online calling and videoing services, coordinating usage prevents these slowdowns and creates a way for those isolated together to interact. You and your family could stream movies together or form one big call during a certain time in the day that connects distant friends and family.
Google Hangouts is widely used for casual conversations or even important meetings due to its expansive network of servers and reliability. Although Google servers have had issues with overheating in the past, the problem was fixed quickly and many never noticed it was a problem. It's also a good choice for people who don't want to go through the hassle of setting up a new account because you can just use your standard Gmail account to access it.
Discord is a similar service, originally meant for gaming, it uses Google's servers to connect people through group calls. It also allows you to stream from a webcam or share your screen to others in the call, and they recently increased its limit on the number of users who can be in a single call to 50, because of the outbreak. Discord has also been known for its ability to fine-tune network usage and microphone settings to ensure that a call runs smoothly, and everyone can hear each other properly.
Another option for video calls is Skype. Skype is much older and is slightly different compared to the aforementioned services. Its parent company is Microsoft, so it has better integration with computers running Windows. For a long time, it has offered a good service for businesses. However, in smaller situations like a call between two friends or family members, the service is known to have issues. A downside of Skype is that if you want to use its mobile calling service, you have to pay for tokens that act as minutes for your calls.
For most, Google Hangouts is the best choice because of its reliable calling quality and ability to easily show your screen or show a webcam for a more personal connection. Discord and Skype have their upsides, especially for those with tighter bandwidths. While limited, these services make it nice to still be able to connect with friends and family.
However, if you are stuck without the internet for some time, some psychologists recommend leaving the house for the occasional walk without coming into direct contact with others. Of course, this is only applicable to those not in full quarantine. But for those who can, a change of scenery is therapeutic.