Branch Out Initiative offers humanities opportunities for kids with learning disabilities
When junior Maura O'Sullivan was 4 years old, her younger brother, Finn O'Sullivan, was diagnosed with autism. She has since dedicated the past nine years of her life to volunteering with and learning about the special needs community.
Maura was recently awarded Atlanta INtown's "20 Under 20," a designation given to youth doing impressive work in their community. She co-founded a non-profit, Branch Out Initiative, that is working to provide an inclusive environment for students with special needs to explore their interest in science and the arts. Through it all, Finn has been the driving source of her advocacy for the special needs community.
"Finn is the entire reason that I'm doing any work like this at all," Maura said. "I started volunteering when I was 8 or 9, really, solely because Finn would go to summer camp, and I would tag along. It eventually evolved into me volunteering at a camp that his friend's mom started for kids who have complex communication needs; that's where I started learning ASL (American Sign Language). It really all kind of was based on living with Finn and experiencing second-hand some of the things he deals with."
Maura has channeled her passion into forming Branch Out Initiative. She teamed up with junior Joanna Baker to conceptualize and operate the nonprofit. Branch Out is focusing on science and the arts because those subjects are often left off special education curricula.
"It's hard to measure this on the scale of one nonprofit, but on the broader concept of things, giving people with special needs the resources to go into fields like science and art and giving them the tools to discover their passion for those things can really help fight stigma," Baker said. "The reason we do Branch Out is because we genuinely want to give these kids an experience that they may not have been able to get. It's not just to be nice or to make ourselves look better. It's because they've been denied an opportunity due to a lack of resources and being ostracized by the people around them."
Branch Out is focused on giving kids tools in a way that is accessible to all. Branch Out developed an ecological curriculum catered to the needs of students with developmental disabilities, and provides nature-related events accessible to people in wheelchairs. The organization hosted an adaptive nature hike through Morningside Nature Preserve on Jan. 26 and has an upcoming birdhouse painting event on Feb. 26. The founders don't believe that someone's disability should ever be a barrier to learning.
"Our family, like many families that include a child with special needs, adjusts constantly to fit into a world where sensory stimuli, behavioral norms and social activities are made for neuro-typical people," said Maura's mother, Kim Martin. "It is a struggle to find activities that we can all really enjoy together without worrying about whether my son's autism, and the behaviors that go with it, will be mistaken for rudeness or aggression. Branch Out offers a social environment where we can relax. It gets us out into nature, and it lets us enjoy each other's company without stress."
Maura said having simple interactions with kids with special needs makes all of her work worth it. She still remembers the time she volunteered at the Ellis Center, a school for students with complex communication needs, and served as a one-on-one aide for a girl with Cerebral Palsy.
"After a day and some change of intensively spending time together, there was this click, and it was sort of what empathy is actually supposed to be, not the watered-down version that we use in everyday life," Maura said. "From then on, it was really easy for me to tell at any given time what she was aiming for. It was just total nonverbal communication between the two of us, and I think that's it. It's a small thing in the grand scheme of things, but I think that click and learning how to get that click with a person who can't necessarily communicate conventionally is sort of what's impacted me the most."
Leave a Comment
About the Writer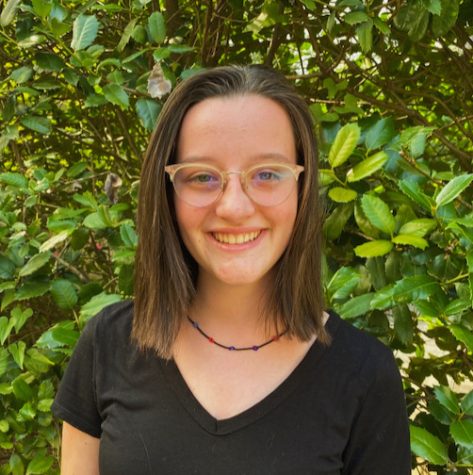 Dana Richie, Co-Editor in Chief
Dana is a senior who loves using her voice to tell other people's stories as well as share her own views. She really enjoys writing for the Southerner...