Richards Variety Store forced to close after 11 years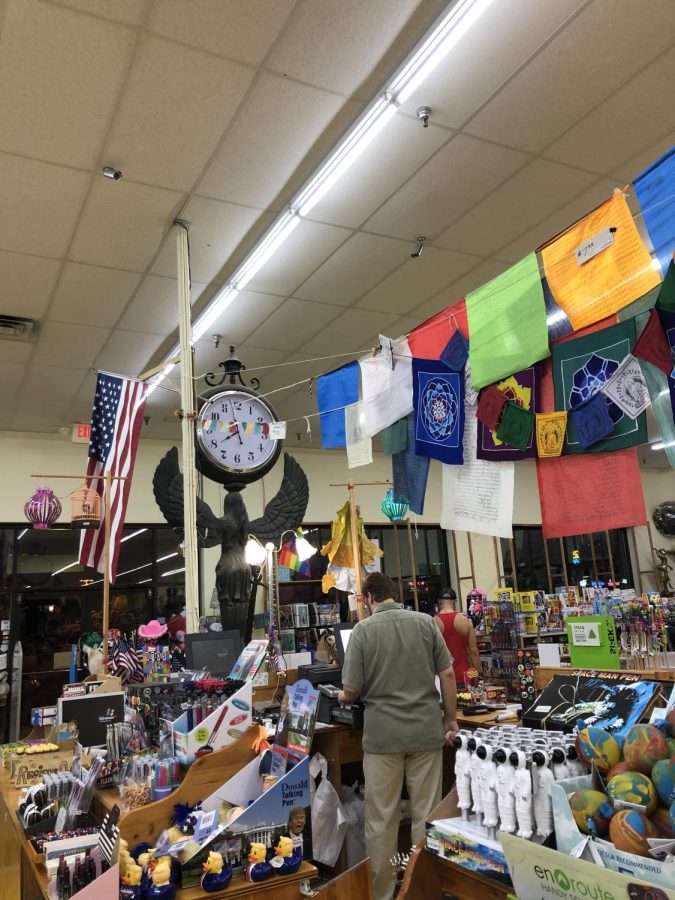 The eclectic neighborhood toy mart, Richards Variety Store, is being driven out of the Midtown Promenade shopping center as the cost to remain is too high, its owner said.
Richards is set to close at the end of the year as a result of increased rent after developer Asana Partners acquired the shopping center earlier this year, owner Dr. "Yaya" Ming Yang said. Asana Partners didn't respond to efforts by The Southerner for comment.
"The landlord wants to increase the rent, which will very likely drive us out of business," Yang said. "For the neighborhood, if you have no toy store, no fun store, all you have is online and high-end clothing and restaurants, then it is going to become a boring place."
Yang has owned the store, which she says is her "baby," for 11 years. The store and the shopping center are across the street from Grady on Monroe Drive.
"When I met my ex-husband, he owned the other Richards store on Peachtree Battle (Avenue)," Yang said. "I was a full-time student and worked for the professors to get a stipend — free tuition. Every time I finished school and work, I would help him at the store; so, I got to know a lot about the store."
Yang is originally from China and came to the United States on a scholarship to go to college.
She graduated from Georgia Tech with a double degree, a Ph.D. in mechanical engineering and electrical engineering. After that, she worked as a scientist in customizable optic fiber for about 10 years.
"After Sept. 11 (2001), the whole economy went down; so, I lost my job," Yang said. "I still wanted to stay in the technical field because that is my specialty, but my ex-husband needed me here."
Yang thought her next move was to enter patent law. She studied for the LSAT, the law school admissions exam, in preparation for law school, but her ex-husband needed her help to build a second location for Richard's.
"He said that if I built the new store, he would run both stores, and I can go back to law school," she said."So, that's what I did. I spent a year building the store. I built the whole computer network myself; so, I know the store inside out."
Yang finished the store by working seven days a week, 10 hours a day.
"Since then, I have been running the store," Yang said. "I have been trying to keep up with the trends and have the most fun stuff, the most interesting things in the store. Also, since I am a scientist, I love science. So, I pick lots of science kits and experiments for the store."
Richards started a petition, located at the cash register, that customers can sign to try and keep the store open. Right now, there are 3,000 signatures and lots of customers are sending emails to the developers, Yang said. However, the response they are all receiving is 'thank you for your input,' Yang said.
"All we can do is try the best we can," she said "That has always been my philosophy. Whatever, I do, I do the best that I can. I put all my effort into it, and you know if that's how far I can go, at least I feel good about myself."
Richards already has a low-profit margin, and every now and then the store has to sell items below cost just to compete with big retailers like Walmart, Target and Amazon, Yang said
Yang describes Richards as an anchor to the shopping center, and she said some customers are attracted to the area just because of the store.
"A customer yesterday was telling me 'we moved here because of you guys. If you guys are gone, it is going to be really, really boring.' So, I do not know," Yang said.
Yang is uncertain about what the future holds.
"We do not know our next step," Yang said. "It all started because our lease is up at the end of the year. We would like to stay, but they want us to have a 30 percent increase in the rent, which makes it very difficult for us to survive."

About the Contributor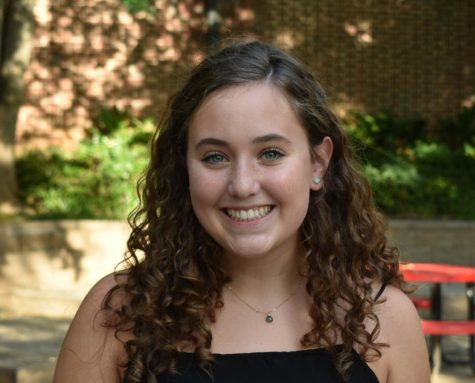 Kiki Soto, Co-Editor in Chief
Kiki Soto is a senior and Co-Editor in Chief of The Southerner. When she is not working on the newspaper and website, she is running around playing varsity...