Music department creates inclusive and flourishing environment
Tucked to the side of the Vincent Murray Theater is a hallway not many people frequent. Many sounds can be heard while walking down the hall: vocal warm-ups, strings climbing up and down scales and brass renditions of popular songs.
Grady's music program is versatile and fluid, encompassing guitar and piano classes, in addition to the usual band, orchestra and chorus, providing students the means to express themselves.
"We have so many facets that I don't think a lot of high schools have," orchestra teacher Krissi Davis said. "There's something for everyone music-wise here. So, if you don't like the large ensembles like orchestra and band, you have musical theater; you have chorus; you have guitar; you have piano. There's literally something for everyone here."
Band director Artis Staton, hired this year after four years as band director Young Middle School, appreciates the variety of sounds that comes from the program.
"When I was first walking through the music hall, it kind of brought back memories of being in college and what was going on there, with the kids in the chorus room and kids sitting at the piano playing Chopin," Staton said. "Stuff like that, sometimes, I feel like it's a mini conservatory, so to speak."
Both Davis and Staton have plans to build up their programs, along with the music department as a whole. For instance, Davis hopes to develop a full orchestra, combining the orchestra and band, in the 2020-2021 school year.
"A lot of schools don't really do that," Davis said.
As Grady's "Teacher of the Year" for the 2019-2020 school year and the school district's high finalist for the honor, Davis has already made changes to the orchestra in the two years she has been the director. Enrollment in orchestra and guitar classes has grown, and Davis facilitated the introduction of piano classes to the school.
"I think I've made the orchestra more open to everybody," Davis said. "I think that's evident in terms of enrollment. I think that when some kids get to the high school level, if they haven't played an instrument by then, they think it's too late, and it's never too late."
The music program provides a haven for many students eager to play music, including senior Elise Livius, who plays the saxophone, trumpet and piano.
"Band has always been a safe place for me," Livius said. "I think Grady's band program has given me a lot of friends and made me better at playing. I mean, I started playing an entirely different instrument than my original, and I'm not too bad at it now."
The program does more than teach. It created a home for its musicians.
"Every 'A' day, all the music teachers are the first people I see when I walk inside, which is kind of like seeing the teletubby baby sun thing in the sky," Livius said. "It's good to start the day with friendly faces."
Leave a Comment
About the Contributors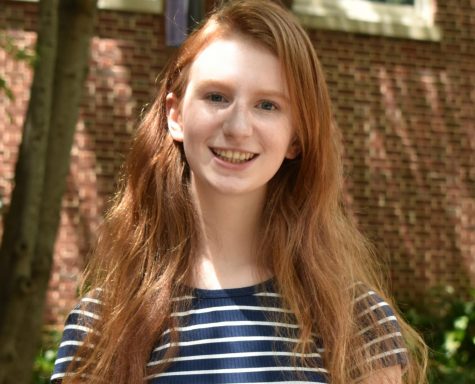 Catherine Opsahl, Lifestyle and Arts & Entertainment Managing Editor
Catherine Opsahl is a junior and is excited to be an editor for A&E and Lifestyle this year. She loves to read and drink tea in her spare time and...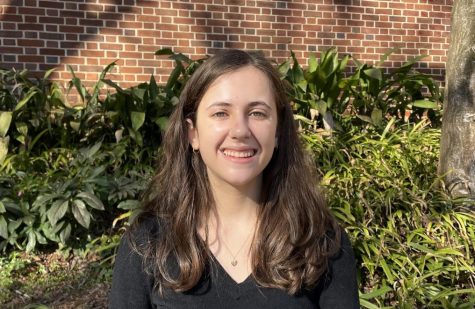 Anna Rachwalski, Co-Editor in Chief
Anna Rachwalski is a senior and this is her third year writing for the Southerner. Outside of the newspaper, she is president of the Quiz Bowl team, is...