Grady welcomes new therapist on campus
In an effort to combat mental health issues, Grady now has a full-time mental health provider.
CHRIS is an acronym that stands for the core values of creativity, honor, respect, integrity and safety. This Atlanta mental health support organization aims to heal children, strengthen families, and build community by providing students, families and teaching staff with high-quality, behavioral health services and support systems.
CHRIS180 is a non-profit organization funded by the Apex grant from the United States Department of Behavioral Health and Disabilities. The Georgia Apex Program creates partnerships between community-based mental health providers and local schools to provide school-based mental health services. The program began in August 2015 and is now in its fourth year.
The program is in 31 schools in Atlanta Public Schools, Clayton County, Fulton County and DeKalb County. Grady staff will receive ongoing training through the CHRIS Training Institute. CHRIS180 enables children, youth and families to change their lives for the better and become self-sufficient adults despite challenging circumstances.
Counselors Hunter Leachmon and Madison Koaster will be on the Grady Campus every day working with students and families to augment counseling services.
"I think most students are struggling with adjustment," Leachmon said. "High School is very hard, especially in the freshman and senior years. Adjusting to high school from middle school comes with a lot of pressure and change. Then on the flip side, adjusting to high school to whatever is next, college, working or traveling can be challenging and scary."
Leachmon attended the University of Florida, receiving a master's of education in special needs and mental health. He worked at Clarke Central High School in Athens for a year and has worked in community settings and non-intensive outpatient centers. In addition to Grady, he also now works in state-funded mental health facilities through CHRIS180.
"What motivated me to become a therapist was seeing how therapy has healed others in my life, family and friends," Leachmon said. "Also, I wanted to help break down the various stigmas around mental health."
Leachmon is at Grady Monday through Friday, and his partner Madison Koaster, who is a community behavioral specialist, is on campus three days a week.
"I think it is a really good idea because I go to therapy, and if there was a person on campus that other students and I could talk to it would really help," junior Carson Gray said.
Leachmon operates his services on a referral basis. His services provide help for any student experiencing depression, anxiety or adjustments. The referrals come through counselors and social workers.
"I want to help as many students as I can through individual counseling sessions," Leachmon said.
CHRIS180 has contracts with elementary schools, middle schools and high schools including Booker T. Washington High School, Carver High School, Forest Hills Academy this is an APS alternative school off Cleveland Ave. and KIPP Atlanta Collegiate.
Almost all referrals will come from Adelia Johnson, the school social worker. Grady students can self refer themselves, but parents or guardians must be contacted.
"The best part of this job is seeing clients progress, and eventually allowing them to end therapy and not need my help anymore," Leachmon said.
The program's services are available to students with or without insurance.
"We are able to see students with insurance or those uninsured," said Leachmon. "We have funds to assist students who are unable to make their co-pays and to students who are unable to obtain insurance or who are currently working on getting insured. Part of our mission is to make our services accessible to all students that need it."
Koaster will interact more with students on a day-to-day basis. She will be in the hallways, the cafeteria, and the library checking in with students.
"My goal is to change the stigma around mental health, depression and anxiety," Leachmon said. "We all go through hard adjustments, and I hope to make it a little easier for students."
Leave a Comment
About the Contributors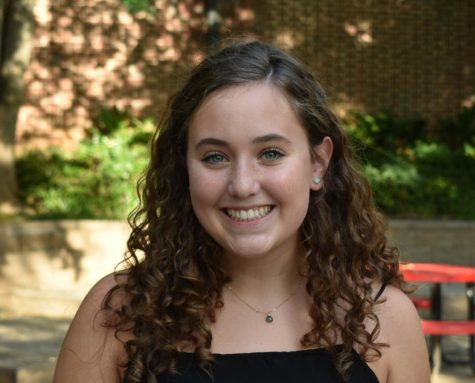 Kiki Soto, Co-Editor in Chief
Kiki Soto is a senior and Co-Editor in Chief of The Southerner. When she is not working on the newspaper and website, she is running around playing varsity...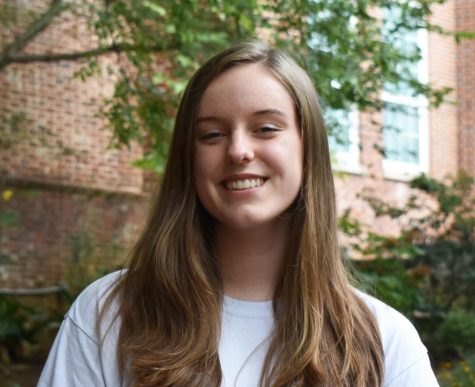 Tyler Jones, Co-Editor in Chief
Tyler Jones is a senior in her fourth year writing for the Southerner. When she is not writing features on anything Atlanta, you can usually find her in...