Sig Samuels: cornerstone of the Grady community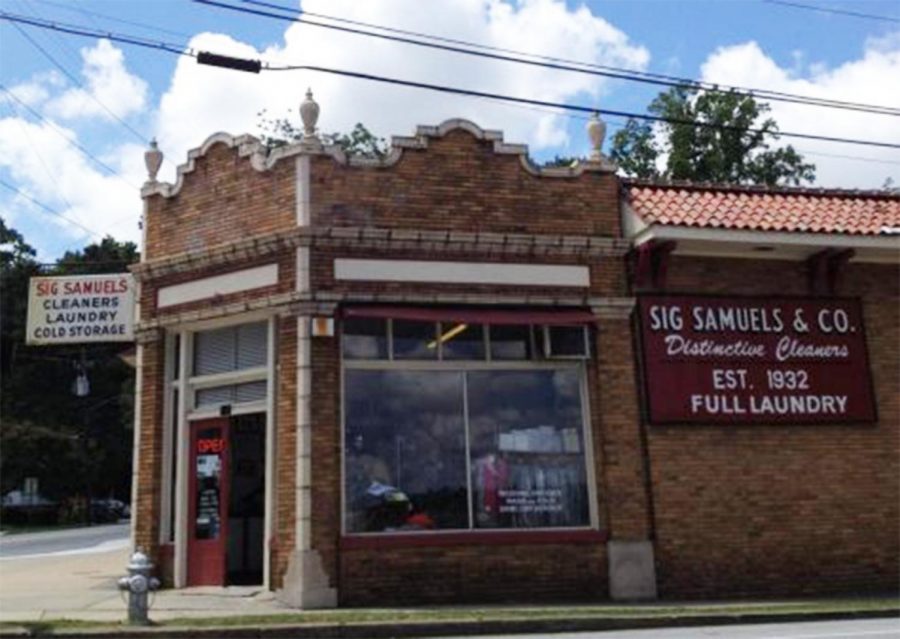 When you first walk through the doors of Sig Samuels Dry Cleaning, you are instantly greeted with a friendly hello and an exchange of small talk. Although they make a living in dry cleaning, Sig Samuels also specializes in community involvement, including Grady. Located on the corner of 8th Street and Monroe Drive, this family-run business truly has a window into the Grady community.
Sig Samuels truly is a historic landmark in the Midtown neighborhood. It was initially founded in 1906 as a pharmacy by a Jewish-German immigrant by the name of Sigmund Samuels. Then in 1932, Tom Collins bought the building from Samuels and converted it to dry cleaning but kept the name. Now, it is a well run dry cleaning business run by two of Collin's grandchildren.
"I stepped into my father's spot after he passed away about 8 years ago with my brother Steve and we're the third generation on the corner," current co-owner Adam Collins said. "You can say that I was basically born into being a dry cleaner."
Both Adam and Steve Collins grew up working in the dry cleaners and getting to know both the business and community aspects of working at Sig Samuels. While in high school, both of the brothers tended to work weekends, but that tie to the family business began much earlier.
"Some of the same people that work here to this day were some of the folks that kept me away from the steam presses as a kid," Adam said. "I used to push around toy cars in here as a baby, running around. This was basically my daycare. I came to work with my dad and everybody kind of understood to keep Larry [Adam's Father]'s son away from the pipes and the steam, my brother included."
Sig Samuels has a lot of deep connections to the corner it occupies. Most of the business comes through the front door meaning that they are very invested in the personal aspect of their service.They have adapted to the neighborhood as it has changed over the years and have developed some regular customers.
"I have some people that are regular customers that I see two or three times a week that bring me one or two pieces and then I have some folks that I see once a month and bring me their whole wardrobe from the month," Collins said. "It is a lot more personal."
Sig Samuels' proximity to Grady both in spirit and location has made it a part of the Grady community. They said that they are always willing to be a safe place for Grady students who need a place to go.
"The people are always so nice," sophomore Emily Sands said. "I've only been in a couple of times but they definitely have that small business feel which is really great."
Part of the reason why the workers at Sig Samuels are so devoted to the Grady community is that many of them are alumni themselves. Adam graduated in the Class of '04, but they have some workers whose time at Grady dated back to the 80s. Since they work right across the street from their alma mater, they are sometimes reminded of the time they spent there.
"I look over across the street and think 'Wow I went there at one time,'" said Mark Holcomb, Grady Class of '84. "There's no hard feelings anywhere or anything. I had good memories."
The employees of Sig Samuels hope to continue that tradition of involvement with Grady. They have had many customers who would pop in occasionally on their way to high school and now they come in to pick up their clothes for their profession. Sig Samuels strives to give back to the community in any way they can.
"I'll be honest with you," Adam said. "We're totally entrenched in having guys that were associated with Grady. Band uniforms to ROTC stuff, you just try to help out where you can. It is just dry cleaning and laundry, but we like to think that we help."
Leave a Comment
About the Contributor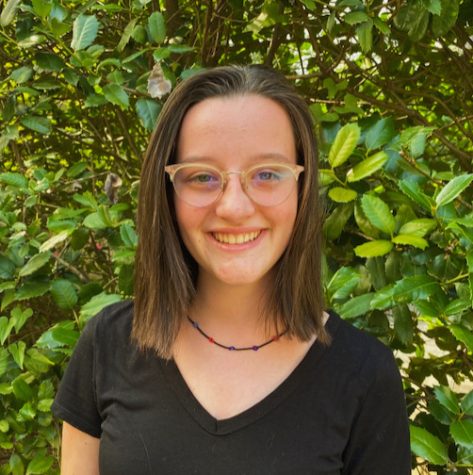 Dana Richie, Co-Editor in Chief
Dana is a senior who loves using her voice to tell other people's stories as well as share her own views. She really enjoys writing for the Southerner...