Law pathway's elimination fosters social ignorance
My grandpa used to end a lot of conversations with "Katherine, I didn't come here to argue."
I rarely imagined myself arguing for a living, but this summer, as an intern in the Atlanta Bar Association's summer program, I started to reconsider. 
The internship program gathered 54 students from the greater Atlanta area, including four from Grady. Local law firms, non-profit organizations and government offices, including three led by Grady parents, hosted interns over the course of six weeks. 
It was immersive, intense and intimidating at times. More importantly, it left me prepared for the future in ways Grady has failed to do for me and other students. 
The program placed an emphasis on teaching the law. We discussed court processes, pivotal court cases and precedents that govern Supreme Court decisions. We learned about misdemeanors versus felonies and how one can affect individuals' voting rights.
My placement at a non-profit serving public defenders taught me about the criminal justice system and, in several cases, its overt racism and overall carelessness in dealing with human lives. 
The program reminded us of our rights: to use our voice, to promote justice, to defend against wrongdoing. 
Without law classes available at Grady, other students aren't reminded of these rights. To understand the law is to be empowered, to see faults in our governing system and to demand change. 
Grady offered a law pathway until the end of 2016, when its teacher, Judge Harry Bowden, took a position at the Fulton County Magistrate Court. James Sullivan, former attorney and Grady parent, took over for the next year and a half to offer some students the opportunity to complete the pathway. Since then, however, Grady has not offered a general law class. 
Senior Assata Nkosi, who took Judge Bowden's class as a freshman, said it was "the most relevant pathway." Nkosi decided she didn't want to be a lawyer, but she first needed exposure to make that decision. 
Nkosi said the class was an "opportunity to talk and have free thought." She recalls learning about laws to prevent police brutality. She learned that officers can only shoot an alleged criminal if their lives are seriously threatened by a lethal weapon, and that the weapon must be pointed at them directly, and that it is illegal to shoot someone in the back, as they run away. 
Knowing this gave her clarity when she heard about cases of police brutality where officers were let off the hook. She understood the law, and she understood standards of accountability. 
While Grady offers business, healthcare, communications and arts pathways to potentially interested students, Grady doesn't offer this experience to those who may be interested in the law. 
Other Atlanta Public Schools high schools, including South Atlanta, Maynard Jackson and D.M. Therrell, offer law classes. Frederick Douglass High School offers a summer law camp. Grady does neither. 
Those interested in the law may seek it out. The mock trial team simulates court, and certain classes, like AP Government and Politics, discuss the court system. But Grady lacks a designated space to learn about the law within the school day. It fails to expose students to the law, and subsequently, denies them the powers that accompany knowing their rights. 
I am incredibly in debt to the Bar Association's program, which left me confident in my abilities to actively recognize injustice and promote change. It demystified society, and taught me how to face conflict. 
Grady is obligated to provide the same empowerment for its students. 
Leave a Comment
About the Contributor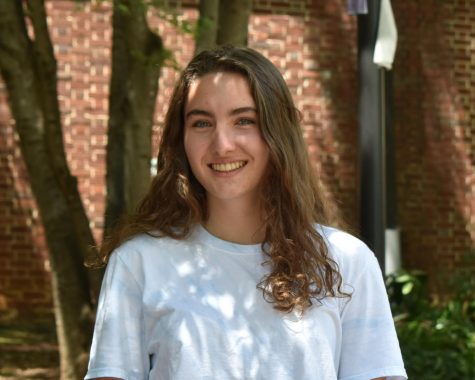 Katherine Esterl, Co-Editor in Chief
Katherine Esterl is a senior. She spends her time rehearsing plays, building houses and watching Frasier.



Contact

[email protected]