Sports staff questions lack of clarity in staff turnover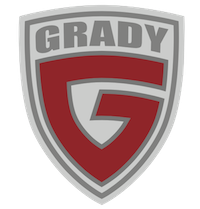 There is a lack of clarity surrounding the appointment of new athletic director, Patrick Johnson, and the removal of current athletic director John Lambert. Unfortunately, this is not the first time the administration has handled position changes within the athletic staff poorly.
Varsity basketball coach Brian Weeden was removed from his position midway through the season, and the school never even released a statement; this lack of communication and directness from the administration left athletes, parents, teachers and community members confused and upset. Coaches and athletic directors have wide-reaching impacts on the Grady community, and principal Dr. Betsy Bockman seems to have no concern for the effects of her and the administration's actions.
As Lambert nears the end of his short, two-year stay at Grady, his accomplishments and dedication to improvement stand out. The new gym has new banners, for every sport, that show the important results of the teams ever since the school's conception; its walls were re-painted and decorated with phrases like "We Are Grady!" and "Home of the Knights" and the locker room hallway has large cloth banners advertising every region championship in recent history.
Aside from various improvements to the new gym, Lambert served as an outlet to all athletes who needed assistance, whether it be a granola bar before practice or advice on how to tackle being a student athlete. I'm on the cross country and track teams, and whenever I have questions on how to handle a certain situation or even if I need one of those bars, Lambert is always willing to help. He also solicited easy access for athletes to discounted athletic gear for their sport.
Moreover, Lambert took over as head coach of the boys cross country team, and with the addition of morning practices and cross training, he took the boys to both a city and Region 6-AAAAA championship in his first year. As co-captain of the team, I can personally say he took 2 minutes and 10 seconds off my 5K time in less than a year and accomplished similar goals with most, if not all, other members of the cross country team. The team also finished 5th in State 5A both years with him as coach. Lastly, as of April 17, Lambert was awarded Atlanta Public Schools Athletic Director of the Year, cementing his quality and further solidifying my point that the seemingly random change is likely political.
The point is, I personally don't think that Grady needs a new athletic director. That does not mean that the decision is wrong, but the community has a right to know or at least to be addressed about this change occurring. Additionally, I have nothing against the new athletic director, as his background leads me to believe he will be a strong fit for Grady. However, the secrecy of the whole situation is leaving Grady confused, which is a feeling I'm sure we're all getting used to.
When a member of the Southerner staff reached out to Dr. Bockman asking questions about the circumstance and for the contact information of the new athletic director, instead of responding and acknowledging the request, the staffer's direct questions were ignored and they received an email from Johnson saying he was told by Dr. Bockman to answer her questions. Without a response, the staffer was left confused and with more questions as to why the matter was so confidential that even a small amount of information could not be released.
Whenever there is a change made to the staff during the middle of the school year, the administration should at least send out a letter to or directly address those affected. In this address, which should take place within a week of the decision, the school needs to acknowledge and confirm the change in detail, show respect to the departing staff member, and introduce the replacement in a concise manner. There was a letter sent out in a timely manner that was two pages long about how the school does not condone prom after parties and how they're dangerous, but for some reason, we can't even get responses to our emails about important staff changes.
Let me be clear, I am not saying that the administration and Dr. Bockman need to justify their decision and provide reasoning for its urgency, as that information can either be private or simply unnecessary. However, there is no reason the Grady athletic community should have to feel like they are scavenging around in the dark for answers and clarity over the athletic director change. Not addressing the problem leads to rumors which then can be exaggerated into something much bigger than the actual reason or incident.
The whole ordeal is not a matter of national security, and therefore it should be a transparent process rather than a fight for broken, semi-true pieces of information and the repetition of phrases like "I can't say much" or "they won't tell us anything." Grady has a right to be addressed, and it is the responsibility of the administration to provide lucidity over events that will directly impact the community.
View Comments (1)
About the Writer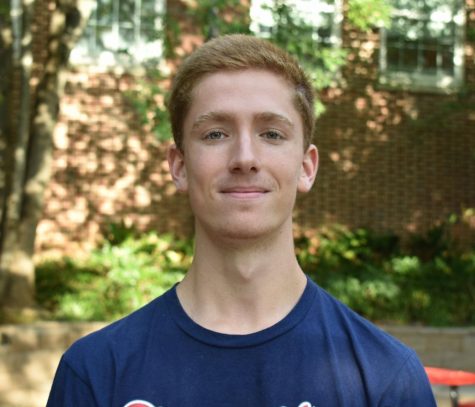 Elias Podber, Sports Managing Editor
Elias Podber is a senior this year and is excited to co-lead the sports section of the paper to new heights. He is captain of the cross country team and...