African American athletes use platform to speak out
Hang on for a minute...we're trying to find some more stories you might like.
Today, athletes are put on the biggest stage, under the biggest microscope and scrutinized whenever they make the most simple mistakes. The spotlight is not meant for everyone. Some crumble under the pressure, but others are able to use this opportunity and thrive in the eyes of the public.
African Americans, in particular, have historically never had an equal chance to speak out to the American public, but through sports, many of these athletes have been given an opportunity to address the country on a large scale, drawing both praise and controversy in their path.
African-American athletes given the ability to speak up on a large stage is nothing short of amazing. It is an opportunity that not many people, let alone African Americans have been able to get in the past. Athletes are seen as role models, and their games, often nationally-televised events, attract millions of viewers every year.
They have been given a level of responsibility and influence that only a few people hold. And though it is true that some of them may take it for granted, a select few have used their status as celebrities to get their views across to the public.
"Shut up and dribble" were the words Fox News anchor Laura Ingraham said of Lebron James when, in February of 2018, he criticized President Trump. James, one of, if not the most famous basketball player in the history of the National Basketball Association (NBA), is known to speak his mind freely on controversial issues.
Over past seasons, James has turned not only from a role model for his basketball ability, but also one for his composure and philanthropy. In 2018, James even went as far as opening the I Promise School, a public school in his home town of Akron, Ohio aimed at getting at-risk children on the right track. Students get free meals and a free bike to help them get to school every day. Actions like this are the real display of character that celebrity athletes express on a large scale. Whether you agree with James on politics or not doesn't matter; what is important is that James is using his influence to assist growth in the community.
It was only two years ago that Colin Kaepernick, former San Francisco 49ers quarterback, divided the country by kneeling during the national anthem to raise awareness for police brutality against African Americans. Though many disagreed with his platform — and he seemed to have paid the price: losing his job and being heavily scrutinized — he was certainly able to get the attention he wanted toward this issue. Kaepernick had the nation talking, sport stations suddenly turned political, even President Donald Trump addressed the former quarterback.
Sports and high-profile athletes can draw an entire country's attention due to their large number of viewers. Yes, some may say it is not their place. Some simply want to watch their game free of politics and social issues, but there is no denying that when athletes do speak, the nation listens.
So while many African-American athletes may not be as vocal, there is now no taking away this speech — this level of publicity that these athletes can achieve. It doesn't matter the level of controversy or hate they might receive, they have been given a rare opportunity. Luckily for us, not all of them are simply going to "shut up and dribble."

About the Contributors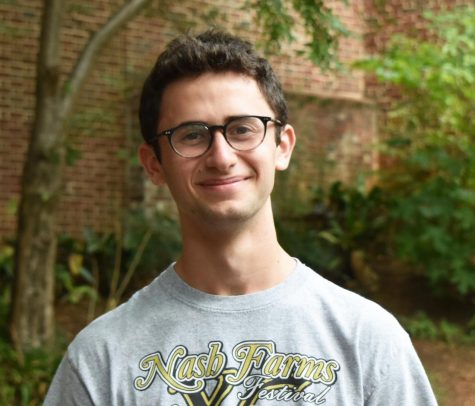 Bram Mansbach, Sports Assistant Managing Editor
Bram Mansbach is a senior and the sports section editor for the Southerner. When he is not working on pages he is across the street in Piedmont Park as...