Kemp focuses on budget during first address to state legislature
Newly-sworn Gov. Brain Kemp Kemp outlined his budget objectives, which included a pay raise for the state's teachers. 
Kemp began his address to the legislature on Jan. 17 by citing a parable about strong foundations before paying tribute to former Republican governors Nathan Deal and Sonny Purdue for their accomplishments. Kemp called the State of Georgia 'Rock Solid.'
Citing the teacher turnover rate in Georgia, Kemp promised a $3,000 pay raise as a part of the 2020 budget to in part fulfill a campaign promise of an eventual $5,000 pay raise.
"We must invest in those who educate, inspire and lead our students," said Kemp. "Forty-four percent of our teachers leave the profession within the first five years. To recruit and retain the best and brightest in our schools we must remove heavy burdens in the classroom and keep teacher pay competitive."
This promise of competitive teacher pay was taken with bipartisan praise as teachers from West Virginia to Arizona have been striking over pay raises. However, some teachers believe that this expansive promise of a $5,000 pay raise is too good to be true.
"I think that it is going to get negotiated," AP Government and Civics teacher Susan Salvesen said. "I don't know that we will get $3,000, but I do think that we will get some pay raises."
Other teachers are worried that this potential pay raise will put the Georgia teachers pension fund in jeopardy due to a mismanagement of accessible funds.
"The other question that is extremely important to address due to its economic volatility is the pension issue," AP World History teacher Sara Looman said. "That's why California teachers are striking because they have not monitored these pensions; so, the money that they put aside for retirement is in jeopardy. You have to be careful because any subsequent raise in salary could put the pension fund at risk."
Kemp furthered another one of his primary campaign promises: to put Georgians first, especially in terms of small business through cutting government regulations.
"As governor, I will continue to work with state and local officials to recruit industry leaders to Georgia," said Governor Kemp in his state of the state address. "Through the Georgians first commission, we will review regulations that make it difficult for job creators to hire, expand and invest."
 Kemp continued his address by promising funds to support rural Georgia post Hurricane Michael in South Georgia, and to work with the 'broken' medicaid system and increase school security.
Kemp capped  the address by discussing what he calls the 'rampant' and violence problem that he said was plaguing everyday Georgians.
"As governor I am committed to addressing the rising gang activity in our state," said Kemp in addressing public safety. "Gang violence is a growing threat requiring our immediate attention. My budget proposal includes a half a million dollars in initial funds to form a gang task force within the GBI."
Leave a Comment
About the Contributor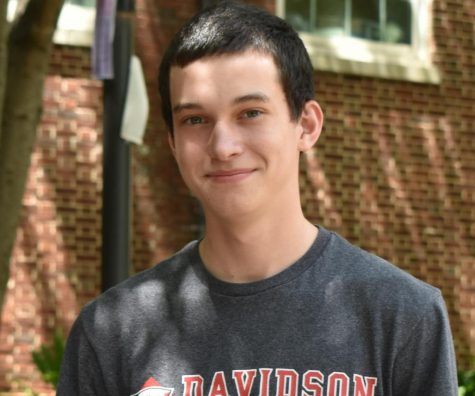 George Lefkowicz, News Managing Editor
George is in his fourth year of the journalism pathway and has been a Southerner editor for three years now. Along with spending long hours at late nights,...