A new girls junior varsity soccer team creates opportunities for freshmen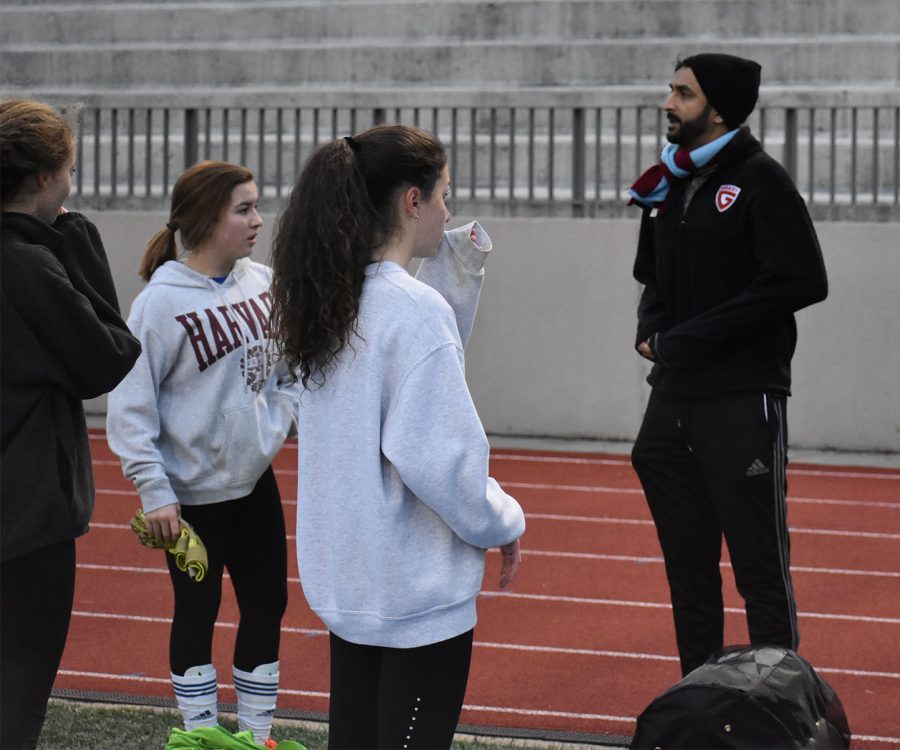 The players watch in anticipation as the ball flies across the field, past the keeper, and into the goal. The referee blows his whistle three times, and suddenly, everyone jumps up into the air with excitement. They just won the game.
"Winning a game for Grady, or even just playing for them, is a really great thing because you are representing your school well," said boys soccer player Christopher Walker. "It is, overall, an amazing feeling and something everybody should get to experience."
Last year Grady had just one soccer team for girls, the varsity team. However, with the large number of freshmen soccer players who tried out this year, the school decided to add a junior varsity team for the 2019 spring season.
"Now that there is a JV team, and I will probably get to play in games more often," freshman Blythe Kidwell said. "I think that having two teams is a good idea, especially because there are so many freshman trying out this year."
With two teams, even more Grady girls can feel the thrill and excitement of playing for their high school team.
"I have always wanted to play soccer for Grady, but I thought that I wasn't going to be able to in the spring," Kidwell said. "Last year there was only a varsity team, and with so many competitive players, I wasn't sure if I would be able to make it."
Having two teams this year encouraged many new players, including an abundance of freshman, to try out in January. The chances of making it on a team was much higher for the underclassmen than in years past.
"I probably wouldn't have decided to try out this year if there was only a varsity team," freshman Zoie Armstrong said. "I think I'm more likely to make the JV team."
Most girls are excited about having a JV team this year, and think that the addition will drive up the levels of competition among players.
"I think having two girls soccer teams will be really great," freshman Julia Kushner said. "It will allow for a really competitive varsity team and also even a competitive second team, since everyone will be fighting to be noticed and play with the varsity girls."
For the girls team, there is often a shortage of interested players, resulting in only one fully functioning team. However, if there is ever a shortage of players for the boys team, the team will allow some 8th graders from Inman Middle School to play up.
"I wanted to play for Grady last year because I knew some boys in my grade who played for them, but there was only a varsity team," Armstrong said. "They didn't have enough players for a JV team, and they didn't ask anybody from Inman to come play with them, so I just played Inman soccer instead."
Walker played for the Grady boys soccer team as an 8th grader last year, and to him, getting to play high school soccer while still in middle was an unforgettable experience.
"It is fun to play soccer for your high school because of the sense of team and everybody is cool with each other, regardless of age," Walker said. "You can create new friends that you will connect with for the rest of your high school years, and maybe even more after that."
Eighth grade girls don't get the same experience as the boys do, and the opportunity they are missing is a big one.
"It was really fun to play for Grady as an 8th grader, because I got to meet new people and it was really good practice," Walker said. "Grady soccer is so much better than Inman soccer was, so I was glad I could play with them a year early."
For the freshman that didn't get the chance to play Grady soccer last year, they will now have the chance of playing on one of two teams in the spring.
"I'm thinking the JV team will be mostly freshman this year, mostly because we have less experience, and we just aren't as good," Kushner said. "Knowing these girls, there will probably be a lot of goofing off, but also a lot of competition, too. I am really excited about the new team and am so glad that they added a JV team for my freshman year."
Leave a Comment
About the Contributor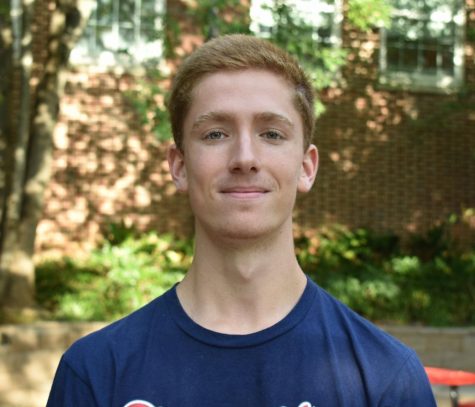 Elias Podber, Sports Managing Editor
Elias Podber is a senior this year and is excited to co-lead the sports section of the paper to new heights. He is captain of the cross country team and...