NFL lacks punishment for domestic abusers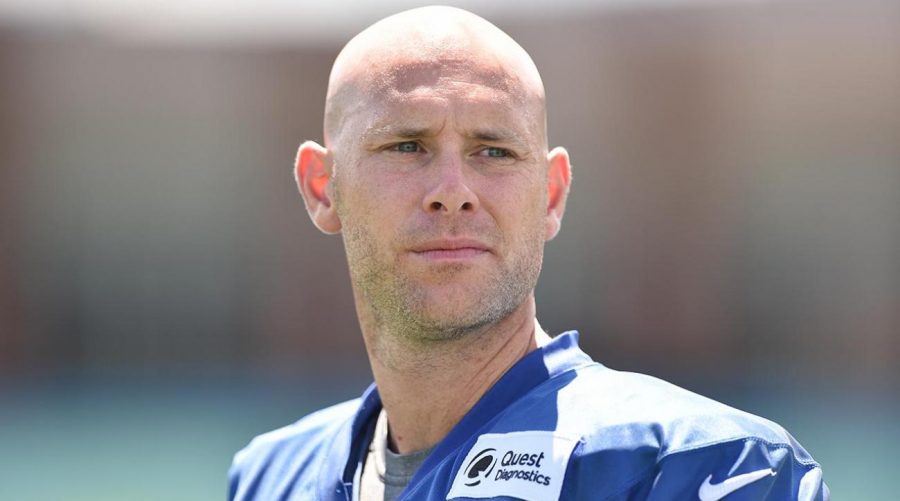 During the National Football League's regular season, the Seattle Seahawks played the Los Angeles Rams. Both Seahawks player Tyler Lockett and Rams player Brandin Cooks made touchdowns. After making those plays, both handed the successful ball to Floyd Mayweather. Mayweather is an esteemed boxer. He's also a known and charged domestic abuser.
The Seahawks tweeted a photo of this exchange, and social media responded harshly, criticizing the players. The Seahawks later deleted the tweet. However, the Rams didn't address Cook's decision whatsoever.
This exchange is almost commonplace. A public figure or team posts something offensive on social media, realizes their misstep, and deletes the post. Cue the Twitter outrage. Yet, there is an item of significance here: the Seahawks did not apologize. They gave a winning ball to a domestic abuser who has shown a extensive history of violence against women and children, and didn't apologize.
This is part of a larger problem: when dealing with domestic violence, the NFL fumbles time after time.
Since 2013, 30 NFL players have been arrested on counts of domestic violence. Due to the public nature of being an NFL player, these men are more likely to be under public scrutiny. They're more likely to be accused of a crime. But when they are found to have committed the crime, they need to be punished in some significant way. The NFL doesn't do that.
In about a fourth of these cases, the NFL had a simple solution to dealing with these players' wrongdoings: releasing them from their team. That's it. A few went on probation, attended a program, received counseling, or had unresolved cases. But three quarters of the time, they were simply released, meaning they remained a free agent. Many of these men are still playing football in the NFL, Canadian Football League, or Australian Football League.
Those players make up less than one percent of all NFL players during that time. But when comparing NFL crime statistics to national crime statistics, domestic violence has the highest proportionality. And with these players making large incomes, these numbers become irregular and disturbing.
Additionally, NFL teams continue to draft players with outstanding court cases involving violence, domestic or otherwise, like Joe Mixon or Antonio Calloway.
When a family member or fan finds out a player is an abuser, it's crippling. But what if these incidents were partially caused by football itself?
In a study where 111 dead former NFL players' brains were analyzed, all but one of them had Chronic Traumatic Encephalopathy, or CTE. CTE is caused by repetitive brain trauma and is often found in professional athletes in contact sports. Some symptoms include impulsive behavior, emotional instability, or difficulty thinking. Is CTE is causing football players to be more likely to commit domestic violence or other crimes?
If it is, the NFL is already doing enough to prevent player brain damage, with new technology and safer rules. Nevertheless, the NFL is not doing enough to prevent their players from making bad decisions at home, even if CTE did contribute to their actions.
In 2014, after Ray Rice's domestic violence case, the NFLPA created a commission on domestic violence. They gathered experts on the subject and asked for their opinion on how to handle player's actions. But when two women on the commission quit in the summer of 2018, it became clear the commission's role was minimal.
"I think there are people of goodwill at the NFLPA, but, in fact, there wasn't the will to do meaningful reform," said Deborah Epstein, a co-director of Georgetown University's Law Center Domestic Violence Clinic, and a former member of the commission.
As Epstein outlines in her Washington Post piece, she believes none of her ideas were ever considered. When the commission began, she and the other members began a study interviewing player's wives to understand the issue more clearly. They suggested reforms based on the study to the NFLPA. Since they completed the study in 2016, the commission has only met three times, with none of their ideas ever implemented by the association.
As the accusations, cases, and players' 'mistakes' continue to roll in, it becomes more plain: The NFL is unwilling to take any real action against domestic violence, other than releasing a player which still allows them to play football. Committing a crime deserves punishment. The NFL needs to hold players accountable for their actions, no matter their ability or value to their team.

About the Contributor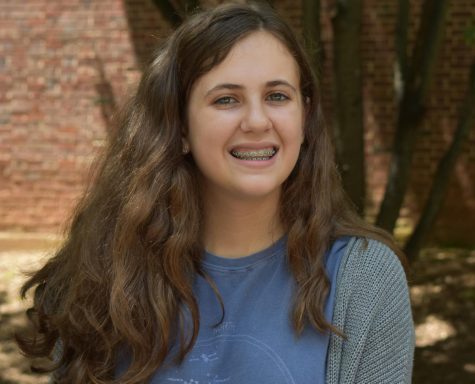 Anna Rachwalski, Copy/Layout/Graphics Editor and Comment Section Editor
Anna Rachwalski is a sophomore and this is her first year writing for the Southerner. Outside of the newspaper, she plays the violin for the school orchestra,...