Boys basketball sees big improvement
The boys basketball team is looking to make a turnaround from previous seasons.
The previous two seasons,the team fell short of the state playoffs, finishing 5-20 and 7-17. In 2015-2016, the team made the Final Four of the state Class 5A tournament before forfeiting games due to a midseason transfer student being determined ineligible by the school after the season. .
"This season we are looking to get back in the playoffs and get back to winning," coach Brian Weeden said. "We want to get back to guys having fun and getting back to what we are used to doing, which is making the playoffs and putting banners up in the gym."
Weeden has been the basketball coach since 2013 and led the team to two Sweet Sixteens, an Elite Eight, and a Final Four. After leading the team to the playoffs every year but the previous two, he is confident in his coaching method.
"We're just keeping everything the same as what we always do," Weeden said. "We always go in the summer and lift weights and push the guys every day. If guys are disciplined enough to listen to what we have to tell them and do things that are required for them, then I think we should be fine."
Weeden has named two new players, senior Jaylen Dunham and freshman Kyle Hanson as captains.
"As captain, for the team to be successful, leading by example and working hard every day in practice are two important things," Dunham said.
Putting in the work to reach the high expectations of a playoff run has been rigourous. Preseason workouts and practices started in June with an intense schedule. Players went to the weight room at 8:30 a.m. and did not leave until 4:00 p.m. The mornings consisted of weights and various workouts, and the afternoons were devoted to basketball. The team also attended college summer camps.
When the school year began, practices did not lighten up. The team practices from 5:15-8:30 p.m. every weekday, as well as 6:30-8:00 a.m. every Monday and Friday (this doesn't add up. Monday and Friday are weekday. On weekends, the Knights practice from 10:00 a.m. to 1:00 p.m.
"Practices have been really tough so far," senior Tye Lewis said. "We worked harder than ever over the summer. It was difficult to wake up early every day and push myself very hard, but for the team to be successful this year, it was necessary. We do it for the team."
The team lost two starters from last season, junior Jermontae Hill and (other player). Hill, who generated interest from various Division I schools as a sophomore and was a primary scorer, was a big loss.. With this loss, current players are working hard to fill his shoes. Upperclassmen Matt Hunter, Franky Fernandez, Lewis, and Michael Stevens have been putting in the work to make a difference on the team this year.
"Right now everybody in our region looks like big competition," Weeden said. "Maynard Jackson and Riverwood were region [winners] and region runner-up last year, and we lost to Decatur by five points. All the teams are going to be good, we just have to step up."
The team will kick off their season with a home scrimmage against South Atlanta on Nov. 13. Shortly after, they will compete in the Columbus Atlanta shootout on Nov. 22.
Leave a Comment
About the Contributors
Katie Wood, Author
Katie is a junior at Grady High School, and this is her second year on the newspaper staff. She also plays volleyball for the school and is a member of...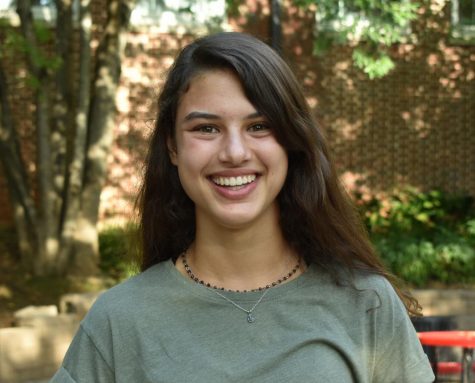 Kaitlin Palaian, Sports Managing Editor
Kaitlin Palaian is a senior and ready to co-lead the sports section to excellence this year. She is excited to be on staff again this year and share what...