Swimmers balance club and school swim teams
Swimming for both their club and school, sophomores Fred Hamilton and Noa Deseda have high expectations for the future. The impacts each athlete has on their respective club teams is similarly received on the Grady team.
"Grady swim team has greatly impacted my life, allowing me to make new friends in addition to competing with other schools in the water," Hamilton said.
Hamilton and Deseda compete at Dynamo and Swim Atlanta in Chamblee and West Midtown. Hamilton and Deseda have been competing with the club since age 5 and 8.
"I love both my club and Grady swim, but if I had to choose, I would choose club because it's year-round," Deseda said. "I don't think I could go more than a few days without being in the water."
While club swimming is competitive and requires more experience at the high school age, there is a variety of skill level on Grady's team.
Coach Brad Hodges believes the best thing about the Grady swim program is the wide range of skill permitted.
"Club swimming requires an incredible amount of dedication, and that dedication often produces a mental, and physical, toughness that can be applied outside of swimming," Hodges said. "But the best thing about coaching Grady swimming is the inclusiveness. We have swimmers who went on to swim D1 in college."
According to Hamilton, training at the club level yields different results than that of the school level. Hamilton credits the club program to allowing him to improve at a faster rate and put him in better shape. Hamilton believes that in club season he is more in shape and is able to improve at a much quicker pace.
"Club season is super important because it helps me stay fit because we do more workouts," Hamilton said. "The actual swimming practices are more intense because they expect more from you."
Deseda credits her ability to perform well for Grady to the conditioning that the club team gives her during the school offseason.
"Club swimming definitely impacts my performance at Grady meets because I get more practice and an overall better feel for the water," Deseda said
Many athletes who compete solely for the school credit the enjoyable environment of the grady swim team to the low stress levels and pressure.
"Grady swim is more fun because everyone cheers you on and it's not as serious," Hamilton said. "It is a fun place to connect with people who have the same goals and motivate you to do better."
The club level training schedule is rigorous and both Hamilton and Deseda
"I go to my club practices 4-6 times a week, and I go to every Grady swim meet to race other schools and to support my teammates," Deseda said.
Although they both love the more demanding play level of club, Deseda and Hamilton, year after year, decide to compete for Grady because they love to support their school and teammates.
Leave a Comment
About the Contributors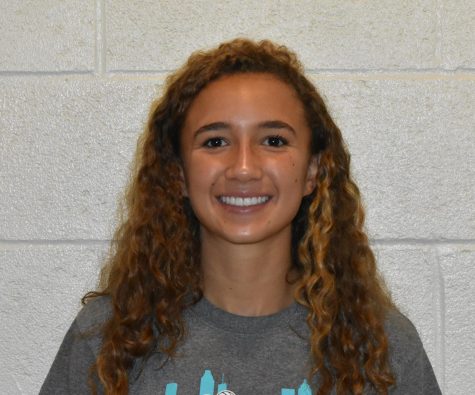 Lucy Bertsch, Writer
Lucy Bertsch is a first year staff member on the Southerner and a junior in the graduation class of 2020. She is excited to join the staff, hoping to add...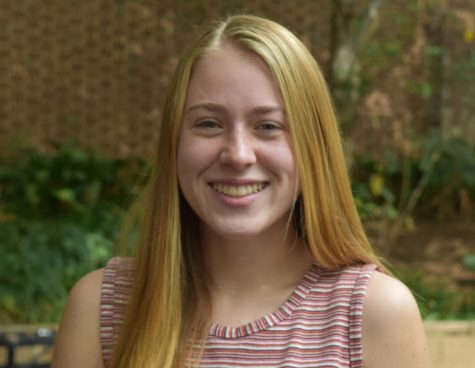 Abby Peters, Comment Managing Editor
Abby Peters is a senior at Grady and has been in the journalism pathway since her freshman year. This year, she is the Comment Managing Editor and last...