Boil water advisory inconveniences Grady students
Water is a necessity for human life that we often take for granted. When water is no longer accessible, thousands of people are affected. On Monday Dec. 3, the city of Atlanta issued a boil water advisory. Around 2:00 p.m., Grady High School administration made an announcement instructing students to not drink from the water fountains and cancelling all after school activities. This came as a shock to many Grady students who had been using the water throughout the course of the day.
"I filled up my water bottle that morning and didn't know until 2:00 that the water was all messed up," said sophomore Cooper Carlson. 
Carlson was not the only student affected by the water restriction. Grady canceled all after school activities as an extra precaution. These activities included academic tutorials, setting countless students behind.
"One of my math tutorials was cancelled," said senior Jack York. "It inconvenienced me pretty majorly. I was going to retake quizzes, and I wasn't able to do that. Especially with the late work deadline coming up, it was pretty frustrating."
Certain teachers have responded to the situation by offering extra tutorials or extending their late work deadlines to the morning of Dec. 11. Despite warnings and cautions from both Grady administration and the City of Atlanta, many students continued to use the possibly contaminated water.
"I knew that the water wasn't good, that you couldn't really do anything with it," said senior Alex Piza-Mendez.  "I still took a shower and whatnot. It wasn't really a big deal."
This sentiment was shared throughout a large portion of the student body.
"I didn't drink water from the school, but I definitely continued to wash my hands, and I made tea, showered and brushed my teeth with it," said sophomore Sadie Zweben. "I did all the things I would normally do."
Other students adhered carefully to the advisory, boiling water and avoiding showering.
"My family personally did not have water yesterday and most of today," said sophomore Jack Dempsey.  "We bought a lot of smart water. We couldn't shower, brush our teeth, or wash our hands. We had to buy ice from from the gas station."
This water restriction led to major inconveniences throughout Midtown, affecting 24 Atlanta city schools and hundreds of thousands of residents. Atlanta's water advisory lasted only 26 hours, but affected thousands of people. Even throughout these problems, Grady students remember other struggling areas.
"I think it's an inconvenience because you don't have water," said Zweben. "But then again, Flint, Michigan hasn't had water for forever. It could've been worse."
Leave a Comment
About the Contributor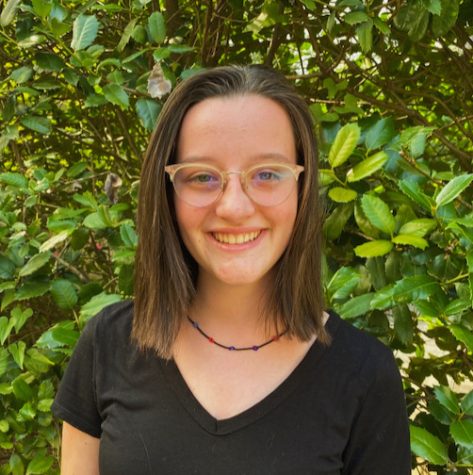 Dana Richie, Co-Editor in Chief
Dana is a senior who loves using her voice to tell other people's stories as well as share her own views. She really enjoys writing for the Southerner...