ESOL students persevere through adversity
The small classroom tucked in the E100 hall goes unnoticed by most. It is half the size of a regular classroom, with only 10 desks. But the English for Speakers of Other Languages classroom, filled with bright posters and students' work, is a room of hard work and resilience.
High school can be challenging for many students, from new standards of work to the perils of social drama. For some students, these struggles are amplified by learning a new language — English. This is a reality for 28 students who moved to the U.S. from different countries and have begun to adapt to both the English language and American culture. Initially, it can be quite daunting.
"I didn't understand anything," said senior Sabiha Akter, a student from Bangladesh. "People were talking all the time. It got boring because I didn't know what was going on."
Many of these students are coming from schools where English was not taught, so most of them are starting from scratch.
"You might have some students whose language level is that of a two or a three-year-old," said ESOL teacher Katherina Cook. "That's the difficulty as you are trying to get that language ability to access a high-school level."
Like other students, they learn to balance academics with outside activities. Many of them work full-time jobs, which often makes learning another language difficult, but they persevere.
"They are very respectful and hard-working, and I think that's something that's absent in this generation," Cook said. "It's nice to see that there are still people who have a tremendous work ethic."
The ESOL lessons are unconventional. One class, they were learning new vocabulary words and in order to teach the students the word 'bitter,' Cook gave each student a bite of dark chocolate. When they made a face, they realized what bitter was. Emotions transcend languages, so Cook is constantly trying to cater to that.
"I like teachers who interact with me," Akter said. "Other classes have so many people. Sometimes, I don't get it. Some teachers interact. I like this."
Cook is constantly finding new, exciting ways to engage her students. Since her students speak different languages, including Urdu, Bengali, Spanish, Italian and Amharic, and come from countries like Bangladesh, Pakistan, and Guatemala, she realizes she can reach out to them by acting things out or using pictures.
"It makes you use your body a lot, like body language and visuals and try to make universal connections to everything," Cook said.
The bonds within the ESOL classes are stronger than those in other classes. These students have been together since they arrived at Grady. They have struggled together, laughed together, and learned together. They have become friends with people from cultures they never would have known in their native countries.
"I think in these classes," said senior Asad Rafique, a student from Pakistan. "I have friends here and then I make American friends."
Just like ESOL isn't like every other class, neither is Cook's relationship with her students. She oftentimes gets together with students outside of class. Cook has attended graduation parties and family weddings. She has built relationships with the students' families, forming more than just a class but a community.  
"I have students who really respect their teachers and are thankful for the opportunity to get an education," Cook said. "I think we have a really positive, productive experience in this classroom. Everybody knows that we are here to work really hard because we want to learn this and have access to better futures."
Leave a Comment
About the Contributor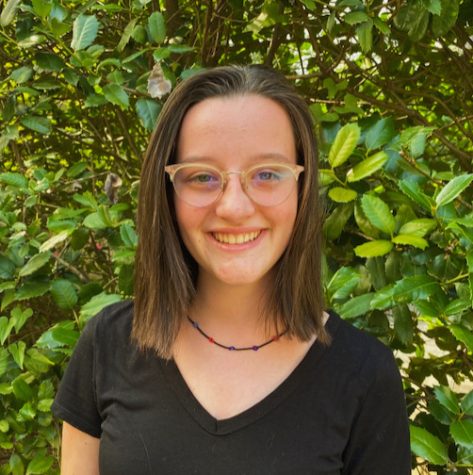 Dana Richie, Co-Editor in Chief
Dana is a senior who loves using her voice to tell other people's stories as well as share her own views. She really enjoys writing for the Southerner...