Abrams and Kemp clashes continue during Gubernatorial Debate
Republican nominee Brian Kemp and Democratic nominee Stacey Abrams leveled accusations tonight about false or incomplete information instead of strengthening their own platforms during the Atlanta Press Club's Georgia gubernatorial debate.
The two major party candidates were joined by Libertarian nominee Ted Metz in the debate, which was moderated by former Fox 5 Atlanta news anchor Lisa Rayam. Election day is Nov. 6. Early voting is already underway, including some precincts that will be open this weekend.
Despite a five-minute fire alarm that interrupted the debate's beginning, all candidates had adequate time to discuss current issues and offer their solutions.
The debate started in odd fashion. Each candidate was allowed to ask each other one question before moving onto the next stage of the debate.
Metz asked Abrams about burning the state flag during her time at Spelman College in 1992.
"Twenty-six years ago, as a college freshman, I, along with many other Georgians, including the governor of Georgia, were deeply disturbed by the racial divisiveness that was embedded in the state flag with that Confederate symbol," Abrams responded. She used this as a segue to highlight her views to fight for public education, health care access, and quality jobs.
Additionally, Abrams and Kemp focused on the topic of healthcare, especially the state program Medicaid. Abrams promised an improved health care program, so people "can access the health care they need," and noted that former Indiana governor and current U.S. Vice President Mike Pence supported Medicaid during his time in office as governor.
"Unfortunately my opponent, Mr. Kemp, does not have a plan for health care, other than saying trust your insurance companies," Abrams said.
Kemp fought back, pointing out the troubles of Abrams' healthcare plans.
"Ms. Abrams' plan will make your current plan illegal. She's going to raise your taxes to pay for it," he said. "This should scare you to death."
Toward the end of the debate, each candidate discussed their views on voter suppression, or lack thereof. Abrams called attention to the culture she says Kemp is creating surrounding voting.
"Because under (his) eight years of leadership, Mr. Kemp has created an atmosphere of fear around the right to vote in the state of Georgia," Abrams said. Kemp is Secretary of State and is Georgia's official responsible for overseeing the state's elections.
Kemp strongly denied Abrams' allegations, noting that minority participation is up 23 percent, while also noting record turnout with voting overall.
"There are 7 million people that have correctly filled the form out," Kemp said, referencing the state's registration total, "and (Abrams is) blaming me for a few that couldn't do that, or they simply don't exist."
Kemp said Abrams would make current insurance plans illegal and also would not allow insurance holders to choose their own doctors. He promises to lower taxes to make healthcare more affordable for Georgia citizens.
Some issues were not discussed, such as gun control and religious liberty. Kemp ran a controversial commercial during the Republican primary in which he pointed a gun at a teenager, however he didn't receive any questions or scrutiny for the ad.
Abrams framed herself as "the only candidate with a strong record of bipartisan leadership," and Kemp took the more accusatory approach and called his campaign to end the "craziness" of Abrams' "extreme" run for governor.
Leave a Comment
About the Contributor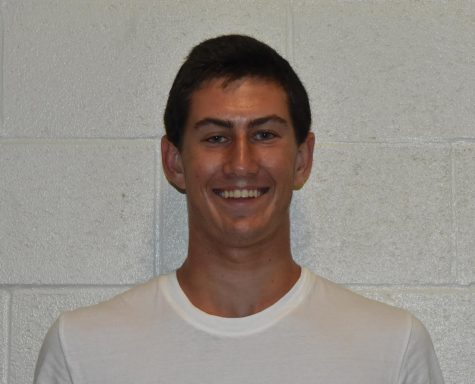 Josh Wolfe, Comment Associate Managing Editor
Josh Wolfe is currently a senior and will be attending Lafayette College next year and joining their varsity tennis team. He enjoys tennis, writing, and...